ISIS Takes Over Radio Station in Libya, Reports Say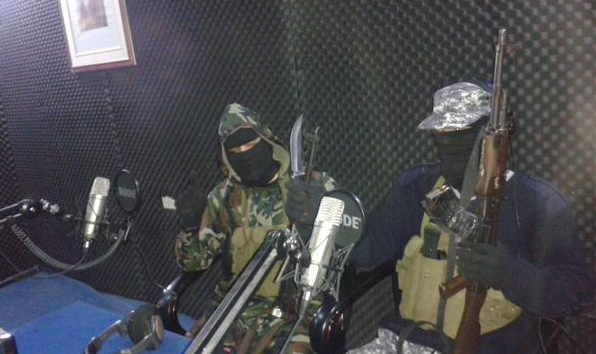 Armed members of the Islamic State (ISIS) terrorist group took over a radio station in Sirte, Libya, according to Charlie Winter, a jihadist researcher at the counter-extremism watchdog Qualliam. He said he uncovered photographs of the militants at the station as well as a YouTube video of a car radio playing their broadcast.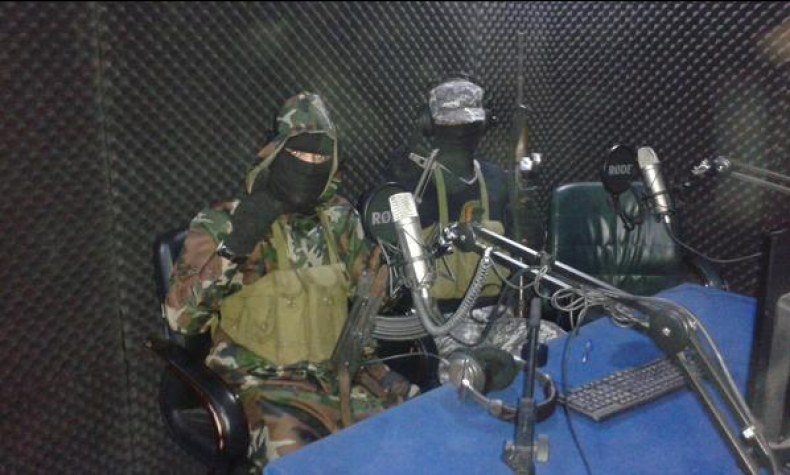 In the photos, the men wear camouflage attire and carry several weapons, including a rifle and a butcher knife, and their faces are covered. The word "Rode" appears on the microphones in the photographs, but it is unclear if this is the name of the radio station.
The broadcast in the video includes an Islamic chant and a brief speech. There is no Western music, as ISIS does not allow adherents to listen to it. The icon used by several commenters on the YouTube video is the Black Standard, a flag commonly utilized by the Islamic State that reads, "There is no God but God. Muhammad is the messenger of God."
Winter did not confirm whether the radio station had been returned to its rightful owners after the militants' address, and Newsweek could not independently confirm the report.