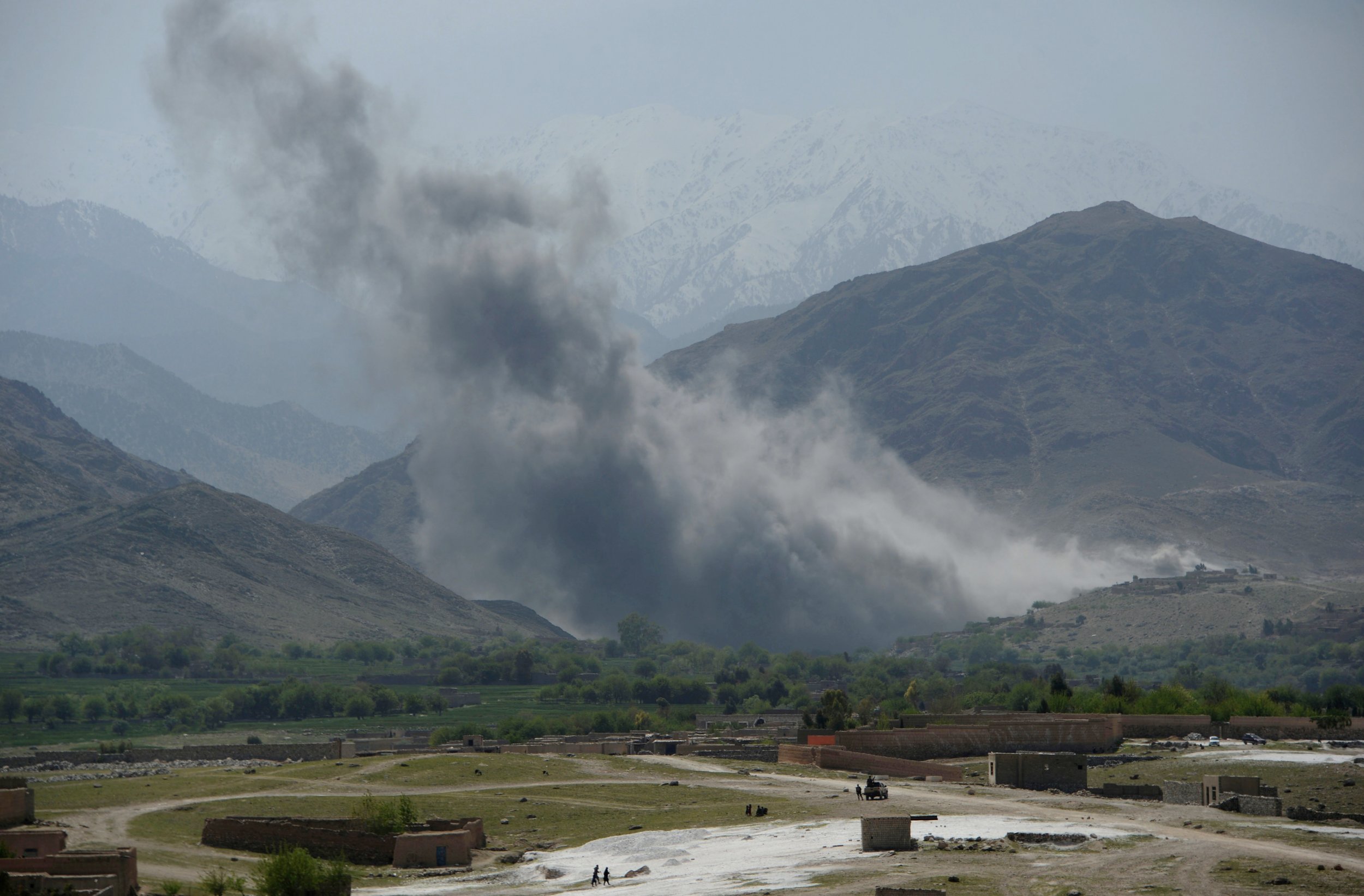 Almost 3,500 civilians were killed and 7,500 injured in extremist attacks and military strikes in Afghanistan in 2017, the United Nations reported Thursday.
More than two-thirds of those killed and wounded were attributed to anti-government fighters belonging to groups such as the Taliban and the Islamic State militant group (ISIS). The remaining third were killed either during military action between the Afghan army and militants or in airstrikes by the U.S. and international allies.
The Taliban caused 42 percent of the total casualties, ISIS 10 percent and other anti-government factions who were unidentified 13 percent.
More than a quarter of those were killed in deliberate militant attacks.
"Attacks where anti-government elements deliberately targeted civilians accounted for 27 percent of the total civilian casualties...mainly from suicide and complex attacks," the United Nations said in a statement, in reference to the Taliban, ISIS and other factions.
Both the Taliban and ISIS have continued to launch attacks on civilians and Afghan security forces or symbols of the government in Kabul.
The deadliest attack was a May truck bomb that detonated at a crowded intersection in Kabul, the Afghan capital, killing more than 150 people. No group claimed responsibility, but the Taliban were suspected.
Aerial operations conducted by the Afghan military and the international forces operating in the country, including the United States, accounted for 6 percent of all of the civilian casualties in Afghanistan last year.
Eleven percent of the civilian casualties in 2017 were caused by unaccounted fire between Afghan troops and anti-government fighters. Less than 5 percent were caused by Afghan forces.
But the total number of civilian casualties in Afghanistan last year decreased by almost a tenth, or 9 percent, compared to the year before.
The report found that 10,453 people were killed or injured between January 1 and December 31 last year. Of those, 3,438 died and 7,924 were wounded.
That results in a lower figure than the 2016 toll, which saw 11,434 casualties. That number included 3,510 deaths and 7,924 injuries.
The country has been blighted by conflict since the 2001 invasion by U.S. and NATO forces after the 9/11 attacks in New York.
President Donald Trump has accelerated a bombing campaign against the radical Islamist groups as part of his wider battle against jihadis in the Middle East.
Last August, Trump announced a new strategy of expansion in the country, putting more American boots on the ground, increasing the number of U.S. military personnel to 14,000 in the process and giving greater autonomy for his commanders to call in strikes against radical Islamists.