ISIS Terrorist Behind U.S. Laptop Ban Bomb Plot Identified as British Car Mechanic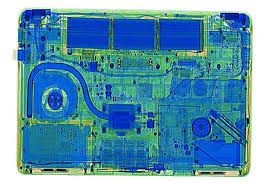 A car mechanic from the U.K., who remains at large in Iraq and Syria, has been identified by a former British intelligence agent as one of the masterminds behind a terror plot that led the U.S. to ban laptops on flights.
Hamayun Tariq, 41, from Dudley, twice managed to evade authorities and travel abroad, where he allegedly developed powerful bombs that could be disguised as laptop batteries and taken onto airliners.
In extracts of his autobiography Nine Lives published in the London Sunday Times, Aimen Dean, a former al-Qaeda explosives expert, describes being recruited by U.K foreign intelligence agency MI6 to infiltrate jihadist groups
While working as an undercover agent, he claims he met Tariq, who went by jihadi alias "Abu Muslim."
Tariq was jailed for tax fraud after being deported in 2007 from Pakistan where is suspected to have trained with a top al-Qaeda bomb maker. But after being released in 2014 he departed for Syria and Iraq to establish a base in Islamic State group (ISIS)-controlled territory.
In Syria, he posted images of bomb making equipment and detailed instructions of how to assemble explosives on social media to encourage "lone wolf" attackers in the west.
"An intelligence source told me in 2017 that Abu Muslim was involved in ISIS efforts to develop bombs that could be smuggled onto aircraft disguised as laptop batteries," writes Dean.
The plot is believed to be behind the Trump administration's decision last year to ban passengers taking laptops onto flights to the U.S. from 10 Middle Eastern and North African airports.
Under the ban, tablets and some large mobile telephones were also prohibited.
The ban was lifted following the introduction of enhanced security checks at airports.
According to Dean, Tariq also planned to attack spectators in sports stadiums using bomber drones.