ISIS Threat Against Pope 'Nothing Serious', Says Vatican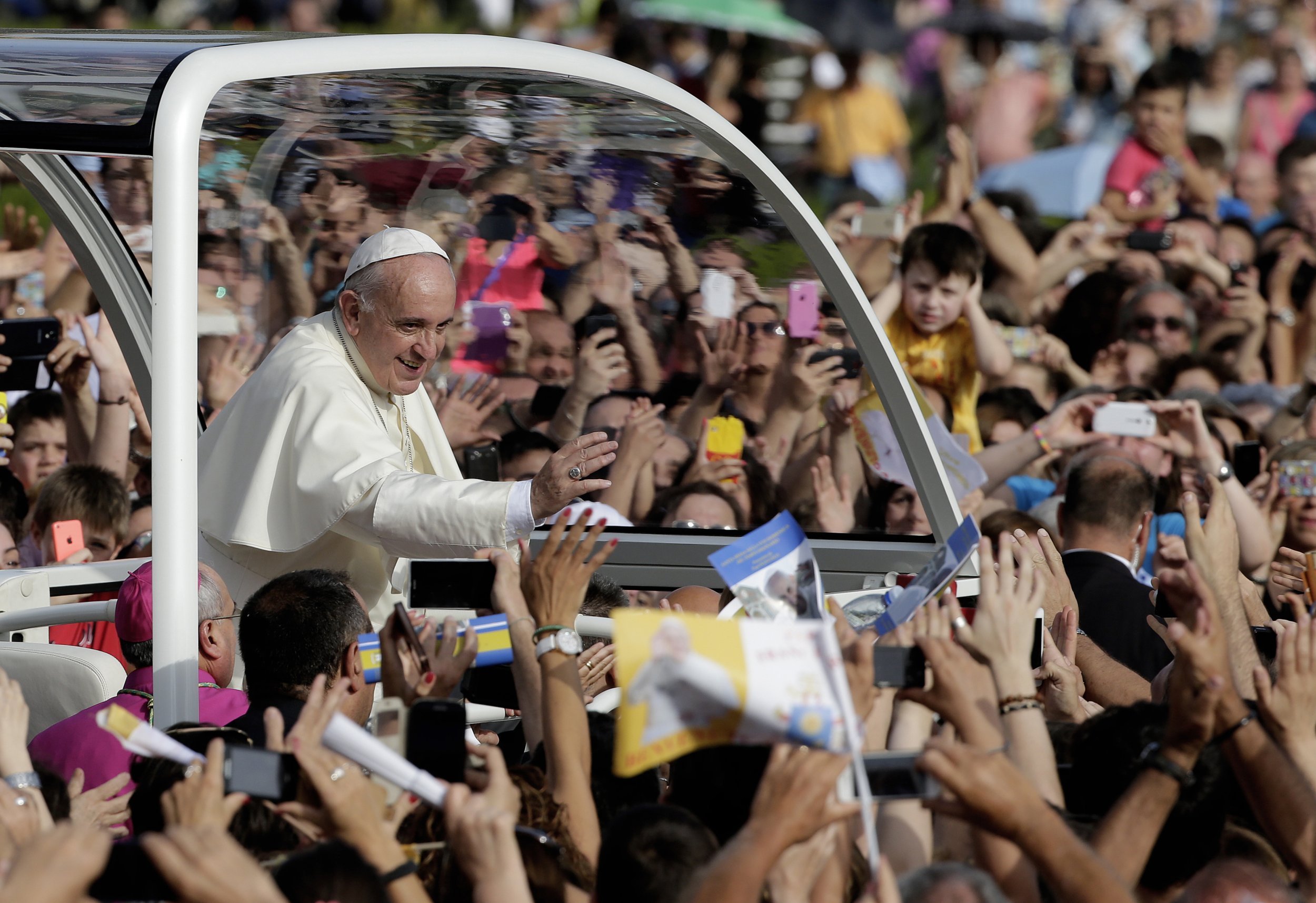 Security has been stepped up in Rome following an alleged ISIS threat against the Pope, Italian newspapers have reported.
On Monday, Il Tempo announced that Israeli intelligence experts say they believe ISIS is targeting Pope Francis, following his recent denouncement of the Islamist group. Il Tempo, citing an unnamed intelligence source, claims that Francis has been singled out as "the greatest exponent of the Christian religion", and consequently a "bearer of false truth".
But Vatican officials have played down the ISIS threat. "There is nothing serious to this," Reverend Federico Lombardi S.J. told the Catholic News Agency in response to Il Tempo's claims. "There is no particular concern in the Vatican."
This belief was shared by Newsweek correspondent Nicholas Farrell, who was told by an Italian intelligence contact that though "the pope is the firing line as he always has been… Islamists have not attempted to assassinate the Pope or blow up St Peter's so far because the Islamists regard Italy as a strategic place to launch attacks" and "not the main enemy like America or Britain".
"There are fewer checks on terrorists in Italy and they can circulate more freely," says Farrell. "The Pope and Vatican are not number one targets because the Islamists want to keep Italy sweet - to use Italy as base rather than a target."
In a speech last week, Pope Francis, who recently decided to stop using the bullet-proof 'Pope-mobile' in favour of greeting crowds in the open air, used unusually strong language to condemn jihadist militants, and expressed concern for the plight of Christians and other minorities in Iraq. He also said the news from the country had left him "in dismay and disbelief" and, without naming ISIS, deplored reports of "thousands of people, including many Christians, driven from their homes in a brutal manner; children dying of thirst and hunger in their flight; women kidnapped; people massacred; [and] violence of every kind." He added: "All this gravely offends God and humanity. Hatred is not to be carried in the name of God. War is not to be waged in the name of God."
Pope Francis endorsed proposals for intervention in the region, claiming it was "legitimate" for the West to tackle "unjust aggression" after thousands of Christians and other religious minorities were forced to flee for their lives.
ISIS leader and self-proclaimed Caliph of the Islamic State Abu Bakr al-Baghdadi has previously made a speech announced the group's intention to "conquer Rome and own the world, if Allah wills".