ISIS Threatens India's Taj Mahal as Bombs Explode Across City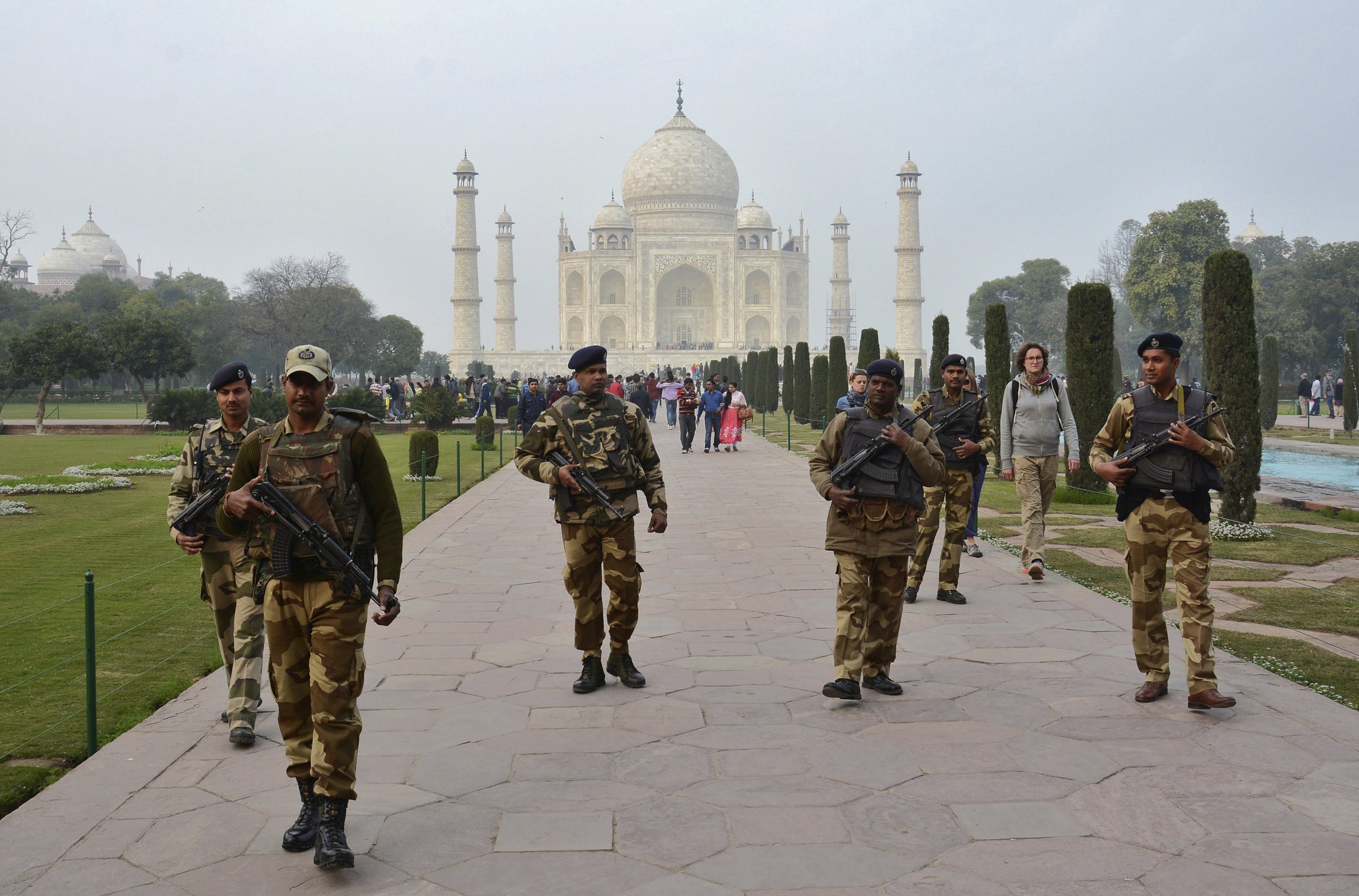 Two bombs exploded and a train nearly derailed Saturday in the northern Indian city of Agra, home to the Taj Mahal mausoleum, days after the Islamic State group, also known as ISIS, threatened to attack the iconic monument.
The explosions struck near the Agra Cantonment Railway station, the popular tourist city's main train hub, and the roof of a nearby residence. Neither one of the devices caused any casualties. Local authorities were investigating, but had not yet established any link to terrorism, according to Deutsche Presse-Agentur. The blasts came only hours after and miles away from another near-disaster when a train driver noticed a large boulder placed on the railway ahead and was able to halt the train early, crashing into the boulder at a low speed that did not cause any major damage. A note attached to the rock threatened further acts of terror, according to the Times of India.
The mysterious attacks, unclaimed as of yet by any group or individual, have kept local security forces on edge after ISIS issued an implicit threat to the famous Taj Mahal. An image circulated among pro-ISIS channels on encrypted social media application Telegram of what appeared to be a militant armed with a Kalashnikov rifle and rocket-propelled grenade launcher digitally imposed over a stylized background of the Taj Mahal. Above was a smaller picture of the monument in crosshairs bearing the words "New Target," according to SITE Intelligence Group.
The events came after ISIS affiliates conducted their first attack in India earlier this month, injuring nine when a small group of allegedly radicalized youths placed a bomb on a train traveling between Bhopal and Ujjain in the central state of Madhya Pradesh. Several suspects were arrested and one was shot dead after refusing to leave the residence where police discovered him. In the eastern state of Bihar, a number of pro-ISIS recruitment posters were found Sunday in a small village, according to the Times of India, sparking concern that the jihadists' influence in the country may be spreading.
The threat of ISIS has been a relatively new phenomenon for India, but the South Asian nation has suffered a number of large scale attacks by various militants aligned to communism, ultraconservative Sunni Islam and Sikhism as well as other causes. India has frequently blamed its northern neighbor Pakistan for either sponsoring or neglecting to crack down on militant groups such as Lashkar-e-Taiba operating across the nations' border.