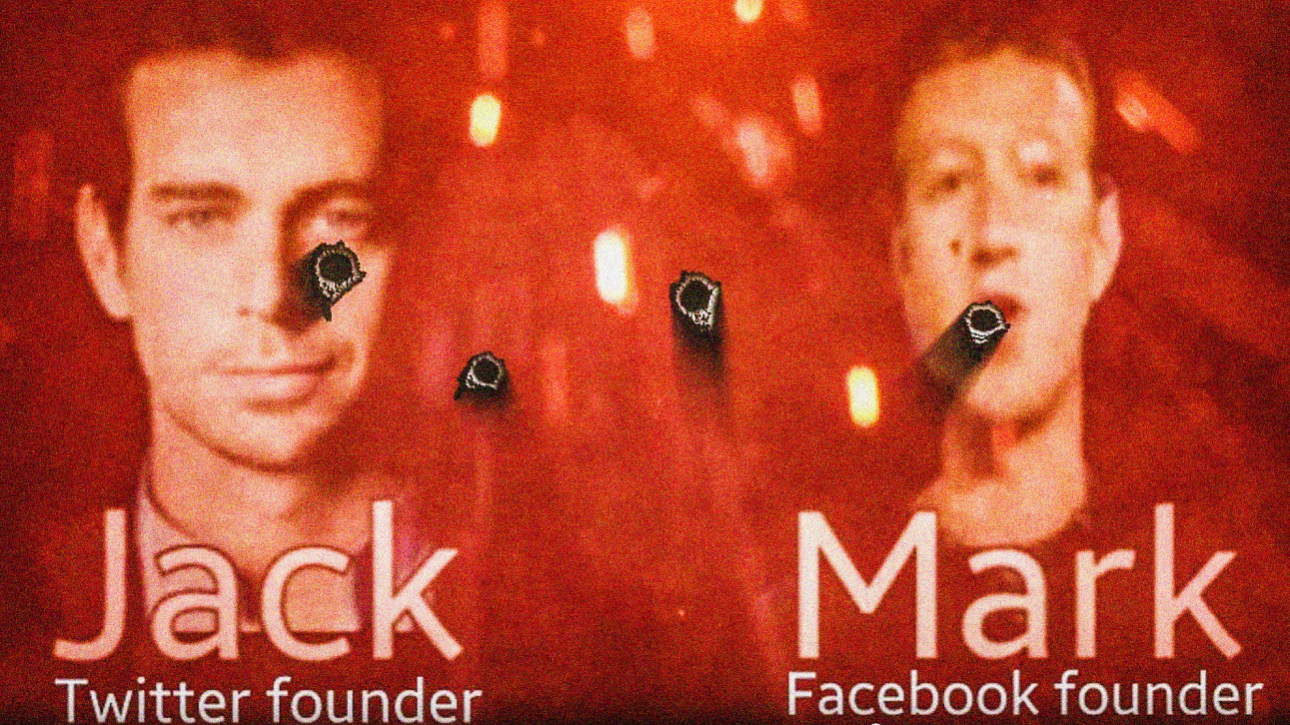 Hackers aligned with the Islamic State militant group (ISIS) threatened Facebook founder Mark Zuckerberg and Twitter CEO Jack Dorsey in a new video on Wednesday, railing against the social media companies' war on its propaganda.
The 25-minute film, uncovered by deep web company Vocativ, displays images of Zuckerberg and Dorsey with bullet holes over their faces. ISIS hackers naming themselves The Sons of the Caliphate Army released the video, in which they purport to hack Facebook and Twitter accounts, changing users' profile pictures and publishing ISIS-related propaganda on the platforms.
"You announce daily that you suspend many of our accounts, and to you we say: Is that all you can do? You are not in our league," text on the video reads. "If you close one account, we will take 10 in return and soon your names will be erased after we delete your sites, Allah willing, and will know that we say is true."
The hacker arm of ISIS claims to have hacked 10,000 Facebook accounts, 150 Facebook groups and 5,000 Twitter accounts, which it says "have been given to supporters."
According to a report released last week, the group's success at spreading English-language propaganda on Twitter is faltering in the wake of a crackdown. Earlier this month, the social media company announced that since mid-2015 more than 125,000 accounts linked to extremists had been removed. The decision on which accounts to block was based on a mixture of human judgment and technology.
"We condemn the use of Twitter to promote violent terrorism," the company said in a statement on February 5. "This type of behavior, or any violent threats, is not permitted on our service."
As well as a crackdown by social media companies against ISIS, governments are taking action online also. In November, Britain's Chancellor George Osborne said that the country's cyber-security services are developing the capabilities to conduct electronic attacks against ISIS in order to damage the militant group's recruitment networks and communications.
ISIS has conducted a number of cyber attacks with minimal success. Last year, the ISIS-linked "cyber caliphate" hacked Newsweek 's Twitter account, changing its profile picture and background image.
The radical Islamist group's hackers have also sparred with hacktivist group Anonymous, calling the group's members "idiots" and have joined forces with pro-Palestinian hacker group AnonGhost, announcing the formation of a new hacking organization, Ghost Caliphate, last month.