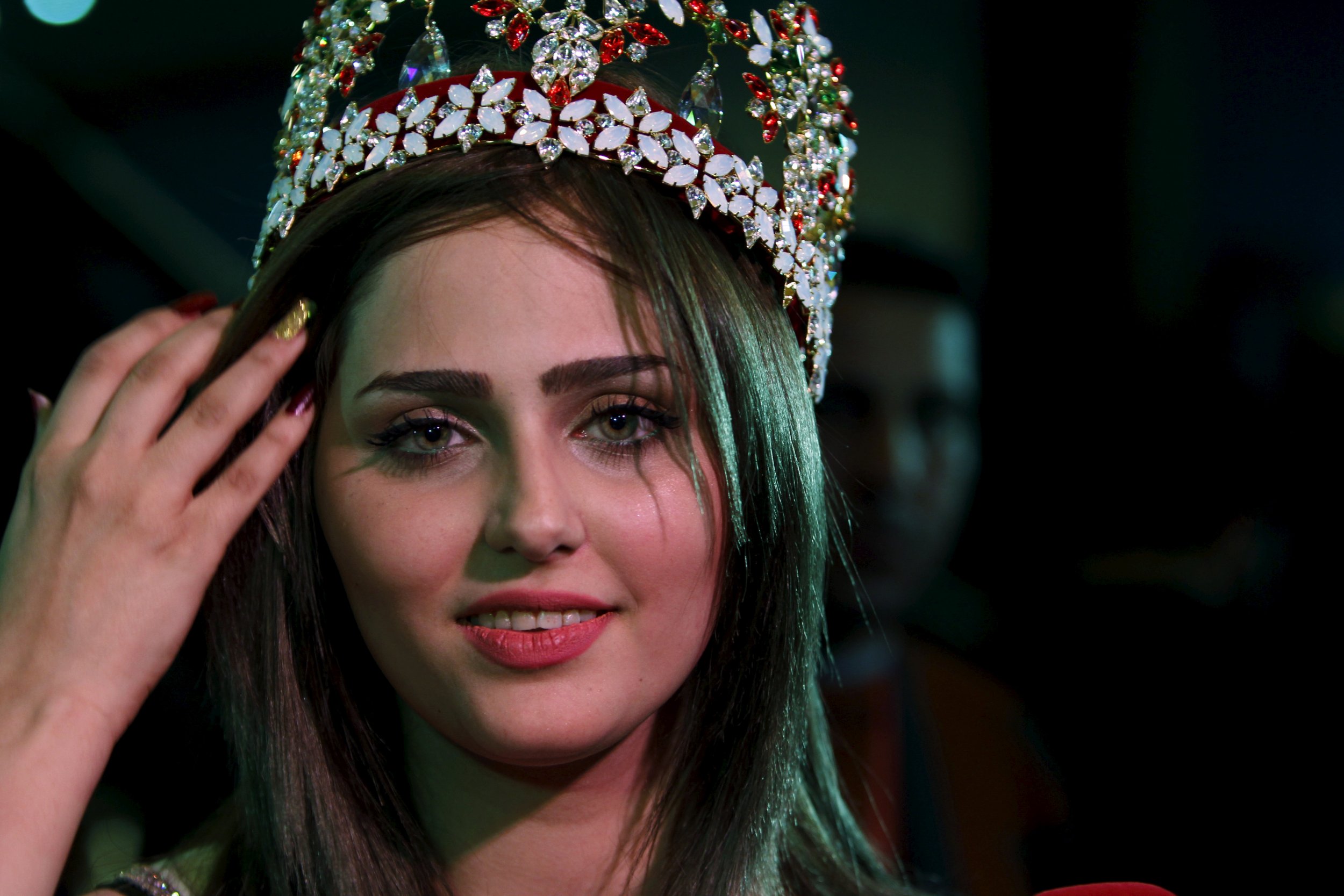 A supporter of the Islamic State militant group (ISIS) threatened to kidnap Miss Iraq, the first to be crowned since 1972, if she did not join the group's ranks, according to The Jerusalem Post.
Shayma Qasim won the country's beauty pageant on Saturday but received a phone call afterwards when the threat was issued. She said that, regardless of her fears over the phone call, she was determined to "continue forward despite any obstacles," the Israeli news website reported, citing the Kuwaiti daily Al-Watan.
The 20-year-old beauty queen is from the northern Iraqi city of Kirkuk, claimed by the country's Kurds as their historic capital. After winning the contest, she will represent Iraq in the Miss Universe contest in Thailand in March next year.
She told NBC News after her victory: "I want to prove that the Iraqi woman has her own existence in society, she has her rights like men. I am afraid of nothing because I am confident that what I am doing is not wrong. "
At least two other contestants who were challenging Qasim for the crown faced death threats and 15 contestants dropped out of the competition after criticism from conservative, Muslim sections of society. The contest was already postponed until December after threats from tribal leaders who were against their young family members participating.
Organizers banned the swimsuit section of the beauty contest but maintained a ban on hijabs to meet the Miss Universe requirements. The organizer of the pageant, Ahmed Leith, told British daily newspaper The Independent that it was necessary to create a "sense of normalcy."
"Iraq needed this," he said. The situation is weak here and we wanted to celebrate this the same way other countries like Lebanon and others do. To have a sense of normalcy."