Member of ISIS Torture Squad 'The Beatles,' Which Killed U.S. Hostages, Says He's Sorry: 'The Truth Has to Come Out'
One of two captured British members of a torture squad within the Islamic State militant group (ISIS), has confessed to arranging the ransoms of Western hostages and said he's sorry, speculating that his confession may expedite his extradition to the United States.
"The truth has to come out," former ISIS fighter, El Shafee Elsheikh told CNN's Nick Paton Walsh, alongside another British member of the militant group Alexanda Kotey. The pair, captured in January 2018, are two of the three remaining members of the notorious torture squad known as "The Beatles," infamous for their brutality and British accents.
Kotey and Elsheikh, both with connections to West London, confirmed they had been involved in the ransoming of Western hostages captured by ISIS during the group's dominance over vast swathes of territory across Iraq and Syria, which began in the summer of 2014. However, they have denied being involved in any of the acts of violence or murder, which became their group's calling card.
"I was a fighter," Kotey said. "Extracting from them email addresses for communications. For example, if it was a proof of life question, something that only they would be able to answer," he added.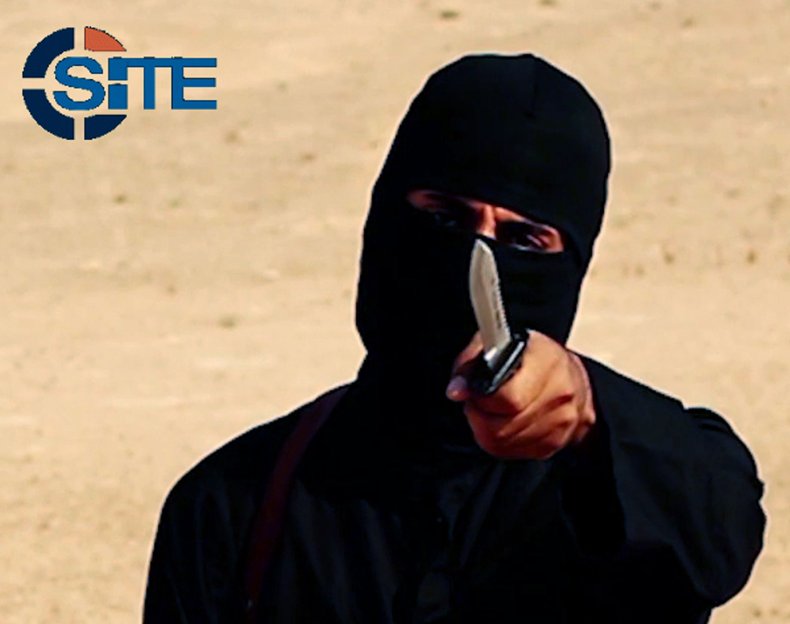 Elsheikh confirmed that he had also been involved in "initially just liaising between the foreigner prisoners and the people dealing with their negotiations process," as he described it. The State Department has said both were responsible for torture.
As a whole, the four members of The Beatles have been accused by former captives of torture and murder. The group included Mohammed Emwazi, who executed U.S. journalists James Foley and Steven Sotloff, and was then killed in a drone strike in 2015.
"I was tortured in an ISIS jail by masked men with British accents. Many other of my fellow prisoners were too, and some didn't survive captivity. We would want that they see justice for what they did," Ricardo Garcia Vilanova, a Spanish photographer imprisoned by the group, has said.
Elsheikh, whose family fled to the U.K. from Sudan in the 1990s, said he was sorry for what he had done. "I consider my role in this whole scenario, this whole episode as one of my mistakes that I would like to apologize for," the former militant said. He said he apologized to "everybody who was affected, directly or indirectly."
In January this year, a British court made allowances for the pair, currently held by the Syrian Democratic Forces in northern Syria, to be extradited to the United States to answer for their crimes. They were stripped of citizenship as early as 2015.
Eklsheikh said he was not looking to avoid extradition through his confession. "If anything, I think that a confession will maybe hasten our extradition or rendition to the United States, I don't think this is something that will prevent me going to the United States at all. I don't see how that would be possible. I just want this period to be over. I know what needs to be done. The truth has to come out," he said.
Aine Davis, a fourth member of the so-called Beatles, was convicted in Turkey in 2017 for being a senior member of ISIS. He was detained near Istanbul a year earlier on suspicion of planning attacks in Turkey.