ISIS Trapping Mosul Civilians as Human Shields, Pentagon Says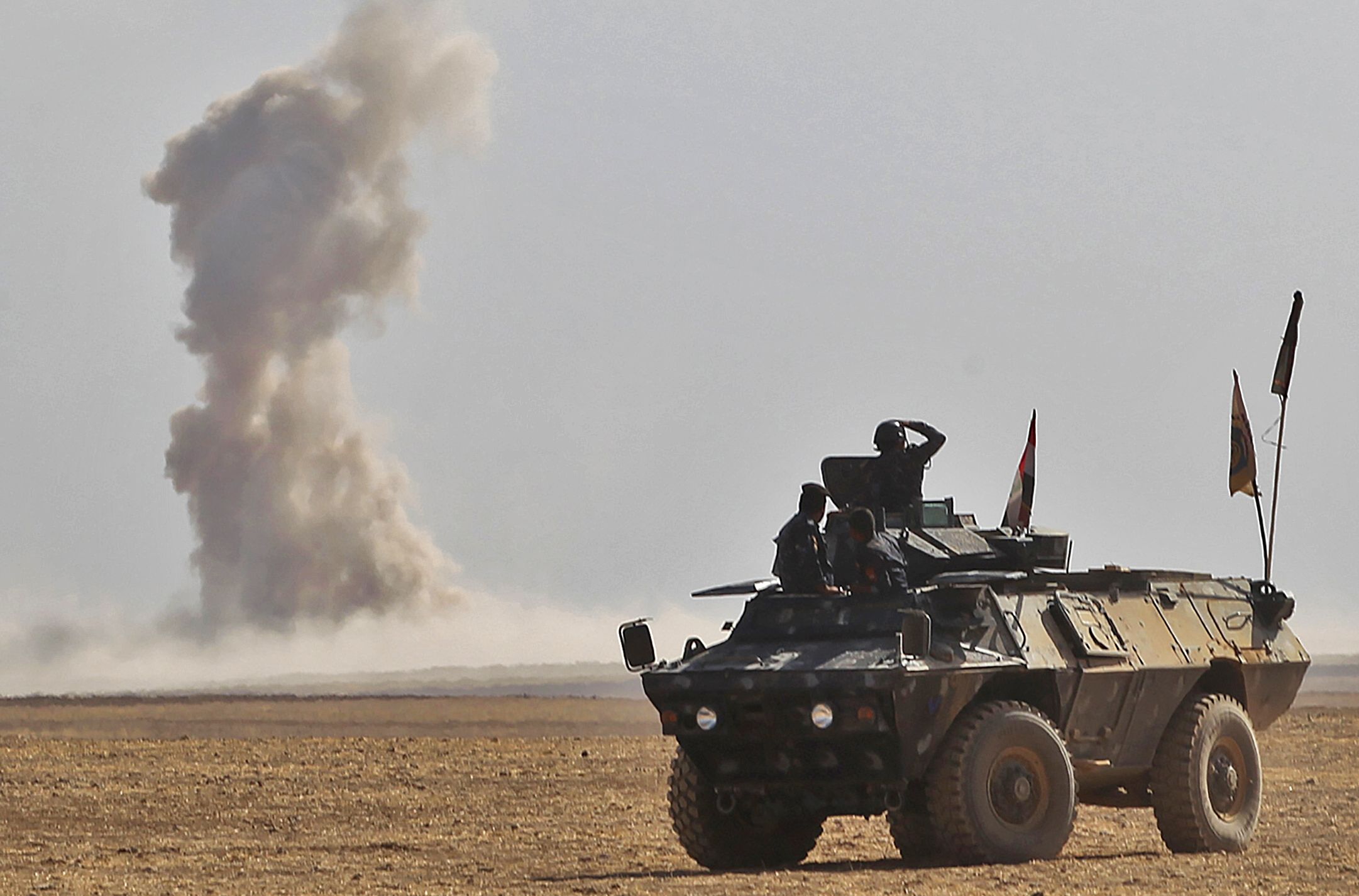 Islamic State militant group (ISIS) fighters are trapping civilians in the northern Iraqi city of Mosul and using them as human shields, the Pentagon said Tuesday as an Iraqi and Kurdish ground offensive continues.
"We know they are being used as human shields, absolutely," Pentagon spokesman Navy Captain Jeff Davis said.
"They are being held there against their will. We have not seen any change in the last day of people leaving or fleeing."
Aid groups have warned of a mass exodus from Iraq's second-largest city, with more than a million civilians remaining in the city. Some 700,000 civilians could require assistance, in what would be one of the largest humanitarian crises since the Syrian refugee crisis began.
But civilians have not begun fleeing in large numbers as the battle for the city is yet to intensify near its center, it has mainly focused on the villages on the eastern edge of the city. Kurdish forces, known locally as the peshmerga, are leading the offensive on these areas.
U.S. President Barack Obama has warned of "significant" displacement in the weeks ahead as the offensive edges closer and closer to the city's center.
"We have put together plans and infrastructure for dealing with a potential humanitarian crisis that are as extensive as the military plans," Obama told reporters.
The Pentagon spokesman said that ISIS is trying to prevent U.S.-led coalition airstrikes on the city by starting tire and oil fires, in the hope that plumes of smoke will make it harder for the coalition to strike its targets. But, while cautioning of a long road to liberating Mosul, Davis spoke of successful advances in the offensive thus far.
"We've seen very good progress," he said. "It's going to be a while. There's a lot of movement they have to do to get in (to Mosul) but it's very much under way."
Mosul remains ISIS's largest capture to date and is the symbolic hub of its self-proclaimed caliphate, as it is the location where Abu Bakr al-Baghdadi declared himself the caliph of the de-facto state and delivered his first sermon.