ISIS Reacts to Trump's 'Idiot' Presidency In First Ever Official Comments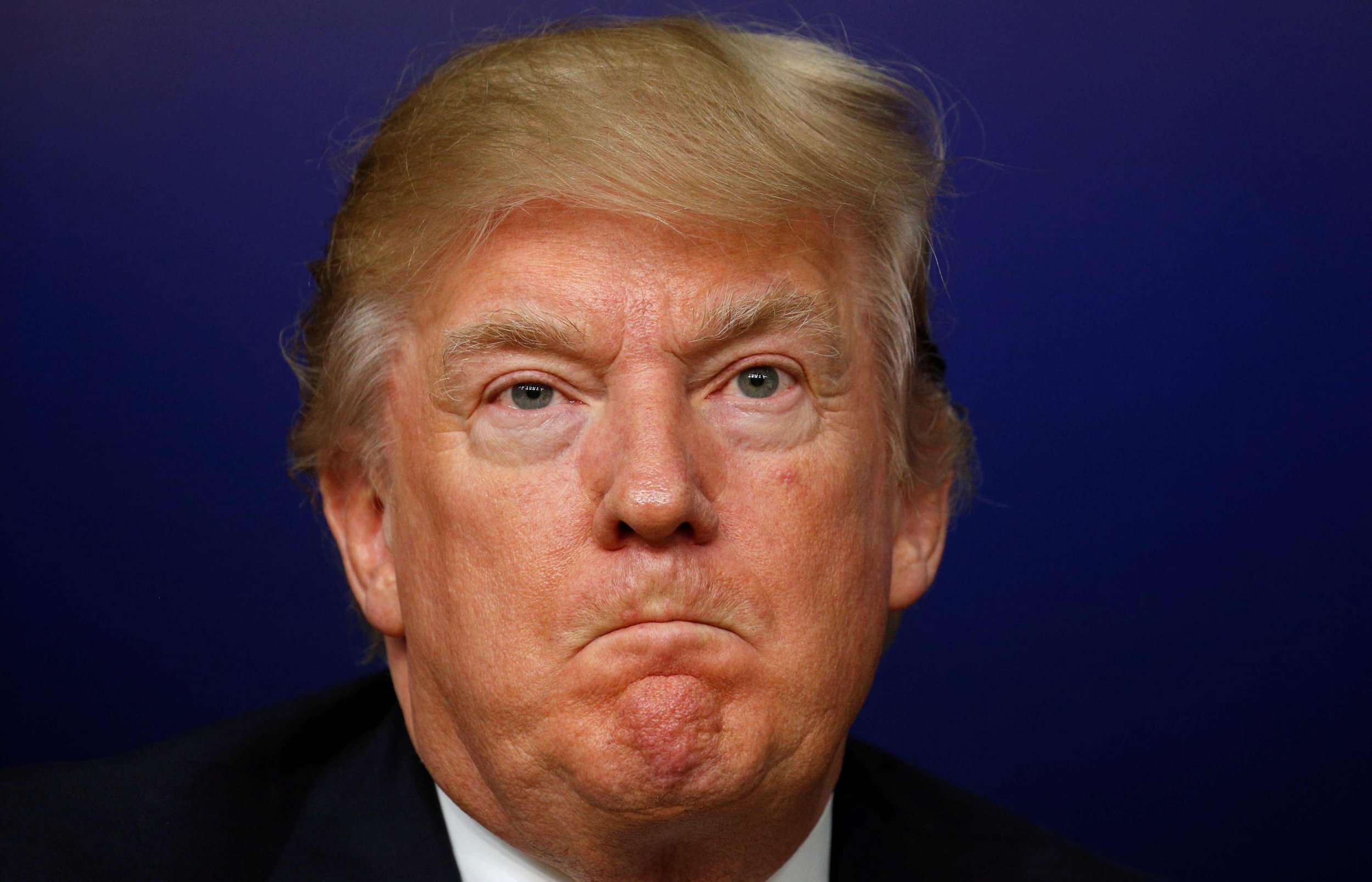 The Islamic State group, also known as ISIS, has criticized President Donald Trump, insulting his intelligence and political leadership in the global jihadist organization's first official comments on the leader since he took office earlier this year.
ISIS sympathizers released an audio recording—over 30-minutes-long—of the group's official spokesperson Abi al-Hassan al-Muhajir condemning the forces attempting to oust the jihadists from what remains of their territory in Iraq and Syria. Muhajir took particular aim at the U.S., which has led an international anti-ISIS coalition active in Iraq and Syria. Muhajir addressed the U.S. directly, saying, "You are bankrupt and the signs of your demise are evident to every eye."
"...There is no more evidence than you being run by an idiot who does not know what Syria or Iraq or Islam is," he said in an audio recording released by chats Tuesday on encrypted messaging application Telegram, according to Reuters. "You have drowned and there is no savior," a transcription provided on Telegram by an ISIS supporter added.
Trump has made defeating ISIS one of his primary foreign policy goals and has criticized the policies of predecessor, former President Barack Obama, whom Trump accused of mishandling Washington's role in the Middle East by supporting groups that went on to join or be overtaken by ISIS. The jihadists, often vocal on world affairs, had not made any official comments on the new U.S. leader, although some of the jihadist group's sympathizers celebrated his election last year, claiming it would hasten the demise of the U.S.
In his message released Tuesday, Muhajir said that ISIS would prove victorious in the end despite suffering substantial losses of territory in Iraq and Syria. If the U.S. did not withdraw its forces and stop sponsoring anti-ISIS regional allies, including Shiite Muslims and Kurds, then it should "await the bloodbath."