ISIS Supporters Celebrate London Parliament Attack on Islamic State Social Media Channels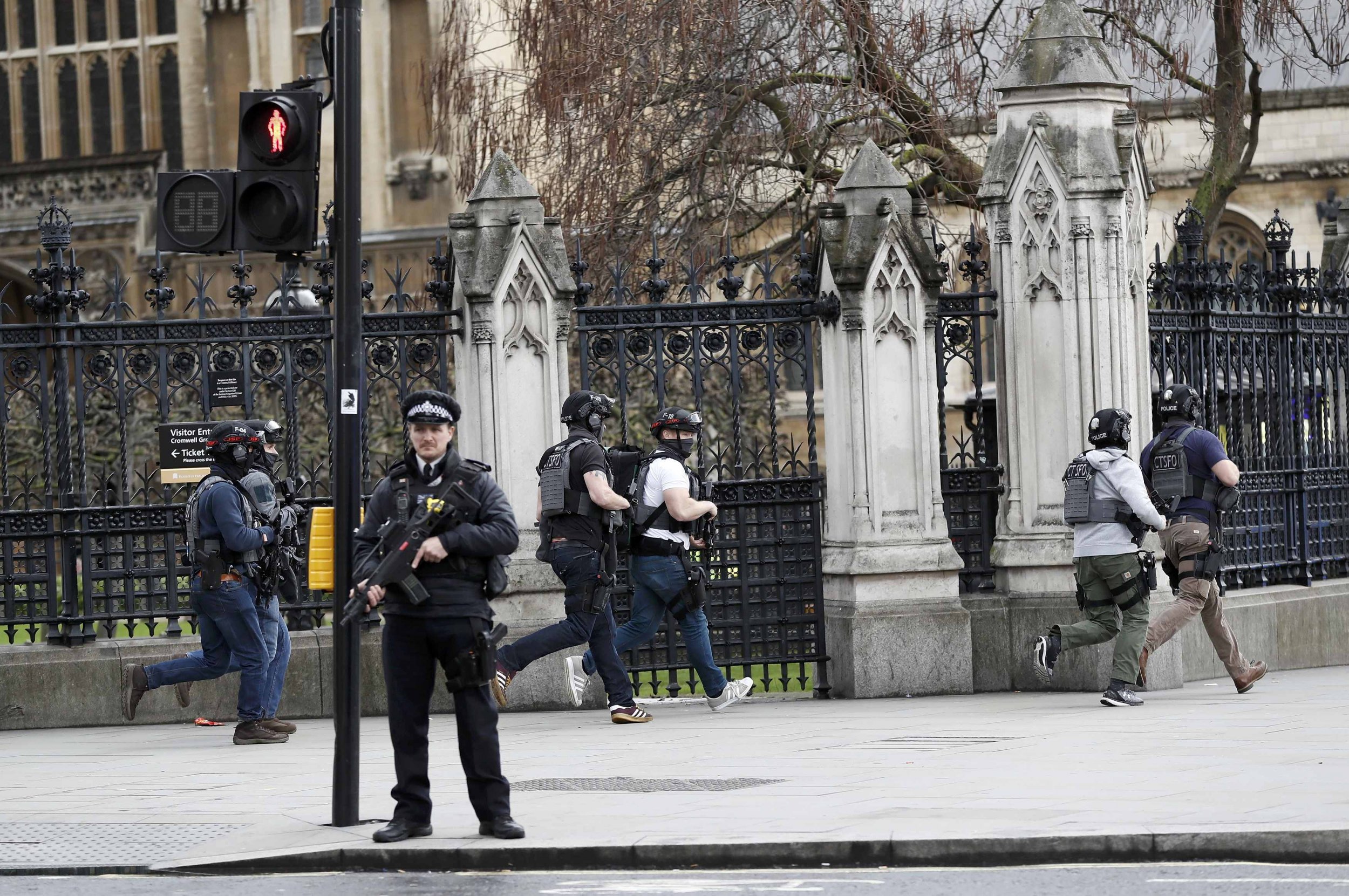 Although no group had yet claimed responsibility for a Wednesday attack near London's Parliament which left four people, including the attacker, dead, the incident was immediately cheered online by supporters of the Islamic State.
The attacker ran down several pedestrians as he drove a Hyundai i40 across Westminster Bridge before crashing into the railing outside the Palace of Westminster. After getting out of the vehicle, he ran through the gates toward Parliament, fatally stabbing one police officer before being stopped from attacking another when he was shot and killed by police.
"As you know we have declared this a terrorist incident and the Counter Terrorism Command are carrying out a full-scale investigation into the events today," Mark Rowley, the national lead for Counter Terrorism Policing and the acting deputy commissioner with the Metropolitan Police said Wednesday evening.
"The attack started when a car was driven over Westminster Bridge, hitting and injuring a number of members of the public and three police officers who were on their way back from a commendation ceremony. The car then crashed near to Parliament and at least one man—armed with a knife—continued the attack, trying to enter Parliament."
The identity of the attacker had yet to be confirmed by Wednesday evening in Britain.
But a lack of information did not prevent ISIS supporters from rejoicing online. ISIS-linked social media channels posted live updates of the attack, in a similar vein to their activity following previous terrorist attacks in Paris, Nice and Orlando, according to New York Times reporter Rukmini Callmachi, an expert on ISIS. Responsibility for those three attacks was later claimed by ISIS.
The director of the SITE Intelligence Group, a leading counterterrorism organization, Rita Katz, reported that ISIS supporters were cheering the attack as revenge for British strikes on ISIS in Mosul. One referred to it as meeting "blood with blood."
Katz added that there was no ISIS-coordinated media campaign surrounding the incident in London, which may suggest no coordination with the attacker. However, the attack in many ways resembled previous ISIS-claimed attacks in Europe.
The terrorist group has been behind multiple incidents involving vehicles mowing down pedestrians. Last July, a cargo truck drove into crowds celebrating Bastille Day in the French city of Nice, killing 86 people. And ISIS claimed responsibility, too. for a Tunisian man who drove a truck through a crowd at a Christmas market in Berlin in December, which left 12 people dead.
The United States has not been immune. At Ohio State University last November, an attacker who crashed his car into a crowd before getting out and stabbing multiple people was labeled by ISIS as their "soldier."
ISIS has encouraged the method of attack. In 2014, the group called on followers unable to support their fight in Syria or Iraq to use vehicles to attack civilians in the West.
While the U.K. had yet to suffer an attack at the hands of ISIS, the number of fighters it has exported to fight in Syria and Iraq is second only to France among European countries. One of those was Mohammed Emwazi, known as "Jihadi John," who was featured in a series of hostage videos before being killed in a drone strike in November 2015.