ISIS in Hawaii: U.S. Soldier Pledged Allegiance to Baghdadi, Wanted to 'Kill Bunch of People'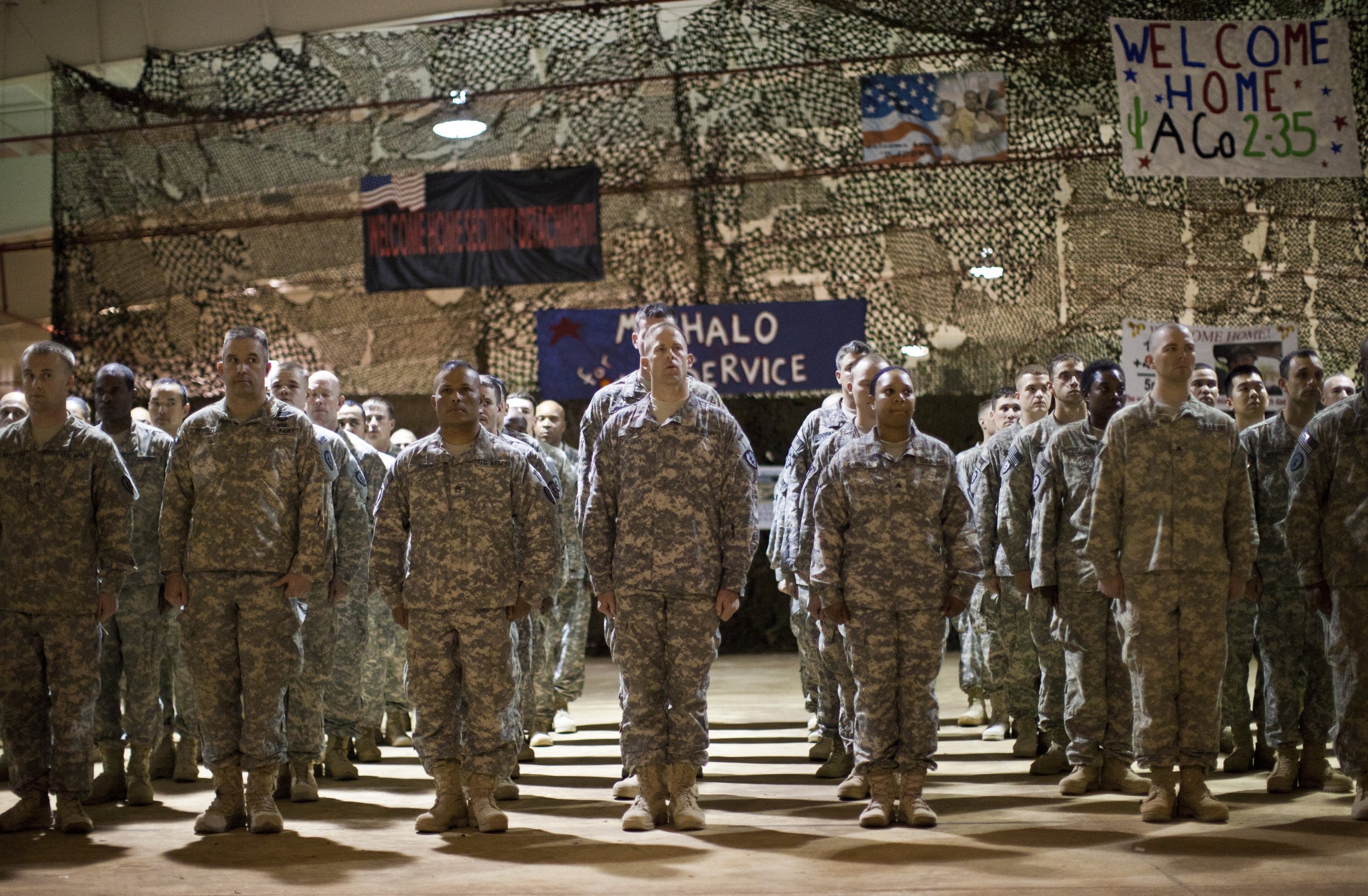 A U.S. soldier on active duty at a military base in Hawaii pledged allegiance to the Islamic State militant group (ISIS) and said that he wanted to "kill a bunch of people" with his rifle, according to the FBI.
Authorities arrested 34-year-old Ikaika Erik Kang in Waipahu, Honolulu, on Saturday on terrorism charges, including alleged support for ISIS. The first class sergeant in the U.S. military appeared in a Honolulu court Monday.
A 26-page FBI affidavit, seen by the Associated Press, details the year-long investigation into Kang, his alleged extremist views and intention to provide material assistance to ISIS.
Kang, an air traffic controller stationed at the Wheeler Army Airfield, copied secret army documents in 2015 and sought to pass them to undercover agents he believed would give them to ISIS, it says. He also admitted to pledging allegiance to the jihadi group's leader Abu Bakr al-Baghdadi.
Kang pledged allegiance Saturday at a residence in Honolulu, according to the affidavit, when he met an undercover agent who he believed to be an ISIS member, He made combat videos for the group with the agent, and helped him buy a drone intended to be sent to ISIS to help its fighters evade U.S. tank teams. He believed drones would help the group's fighters find "tank positions and avenues for escape" in their besieged areas of control in Iraq and Syria.
The soldier was also in possession of two firearms, an assault rifle and a handgun. He told the agent he wanted to use the former to kill many people, according to the affidavit.
Authorities believe that Kang was acting alone and was not connected to others who pose a threat to U.S. national security.
U.S. federal prosecutors have arrested more than 100 people for suspected links to ISIS, which has claimed shooting attacks in San Bernardino, Orlando and Garland, Texas, since the group's rise in mid-2014.
Speaking about the Orlando shooting, in which Omar Mateen entered LGBT nightclub Pulse, killing 49 people, Kang told an agent that the "shooter did what he had to do." He said the U.S. is the "only terrorist organization in the world." Kang also displayed a hatred for Jews, saying "Hitler was right" to have ordered a mass killing of Europe's Jewish population.
Kang joined the U.S. military at the end of 2001 following the 9/11 attacks in New York City. He then served two tours, one in Iraq between March 2010 and February 2011, and one in Afghanistan between July 2013 and April 2014.
His security clearance was rescinded in 2012 for making radical comments and threatening to hurt others at the airbase. This was returned a year later but in 2016, the military told the FBI that Kang may have been radicalized.
Kang's defense lawyer, Birney Bervar, said Kang may have mental health issues following his service in the military and tours in the Middle East. He claimed that the U.S. government knew about these issues but did not act, the Associated Press reported.