ISIS Use Video of Captured Pilot to Force Jordan to Halt Airstrikes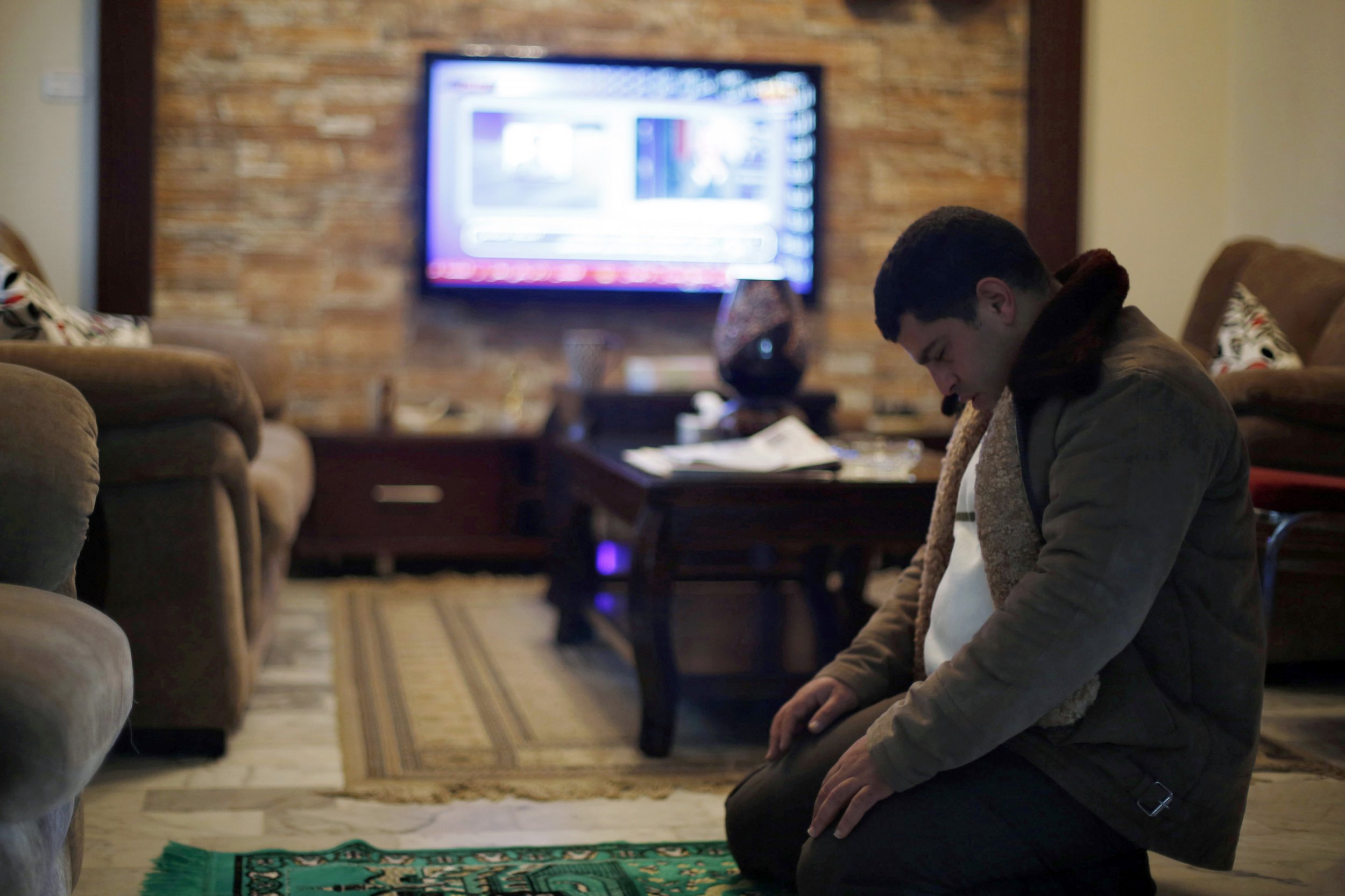 ISIS have produced a propaganda video which features captured Jordanian pilot Moaz al-Kasasbeh, whose plane was allegedly downed last month while he was taking part in US-led airstrikes over Syria, increasing speculation he will be executed, according to UK newspaper the Times.
In the video of what appears to be a mock trial of Kasasbeh, locals are asked whether they think the F-16 pilot should be killed, to which the answer is unanimously affirmative.
"If he was a Muslim then he should not help the infidels," says one local man. "His missiles hit Muslim cities, mosques and civilians. He should be killed."
A young boy calls for Kasasbeh's death: "We want to slaughter him. He hit the Muslim people and he is an apostate. My brother cries when he hears a plane in the sky. When I grow up, I will join the Islamic State."
The aircraft is the first allied casualty of the airstrike campaign against ISIS, which began in June. There is continuing speculation as to whether ISIS have air defence capabilities, as the group has boasted on several occasions that they do, saying Kasasbeh's plane was downed using a heat seeking missile.
The US has insisted the plane was not downed and the pilot was captured after his plane got lost in Syrian airspace.
This latest video is believed to be an attempt to use Kasasbeh as leverage over Jordan and erode support for airstrikes in the country.
Speaking to American radio station NPR last week, Jordanian MP Rula al-Hroob said Jordan had "temporarily frozen" its involvement in the airstrikes while Kasasbeh continues to be imprisoned by the terrorist group.
"I have spoken to some very high-ranking officials in the government, and I have heard their assurances to me that Jordan will do whatever is necessary to get Lieutenant Kasasbeh out of there," Hroob told NPR.
"And we have no red lines whatsoever. Jordan is willing to get Kasasbeh out, no matter what the price was," she added, listing Turkey and Jordan's links inside Syria as potential allies who might help with a rescue operation to save Kasasbeh.
According to the MP however, Kasasbeh's rescue has become a polarising topic in Jordan as there is "strong support for ISIS" and there are people who have opposed the airstrikes from the start.
"The people who were strongly against our involvement in this war, get stronger now," she added, before saying that others have been galvanised against ISIS by the desire to avenge Kasasbeh.
In response to Hroob's comments, NPR contacted a US military spokesperson who denied that Jordan's support for airstrikes has waned.
"There is no indication that they have paused since the downing of their pilot," the spokesperson told NPR.