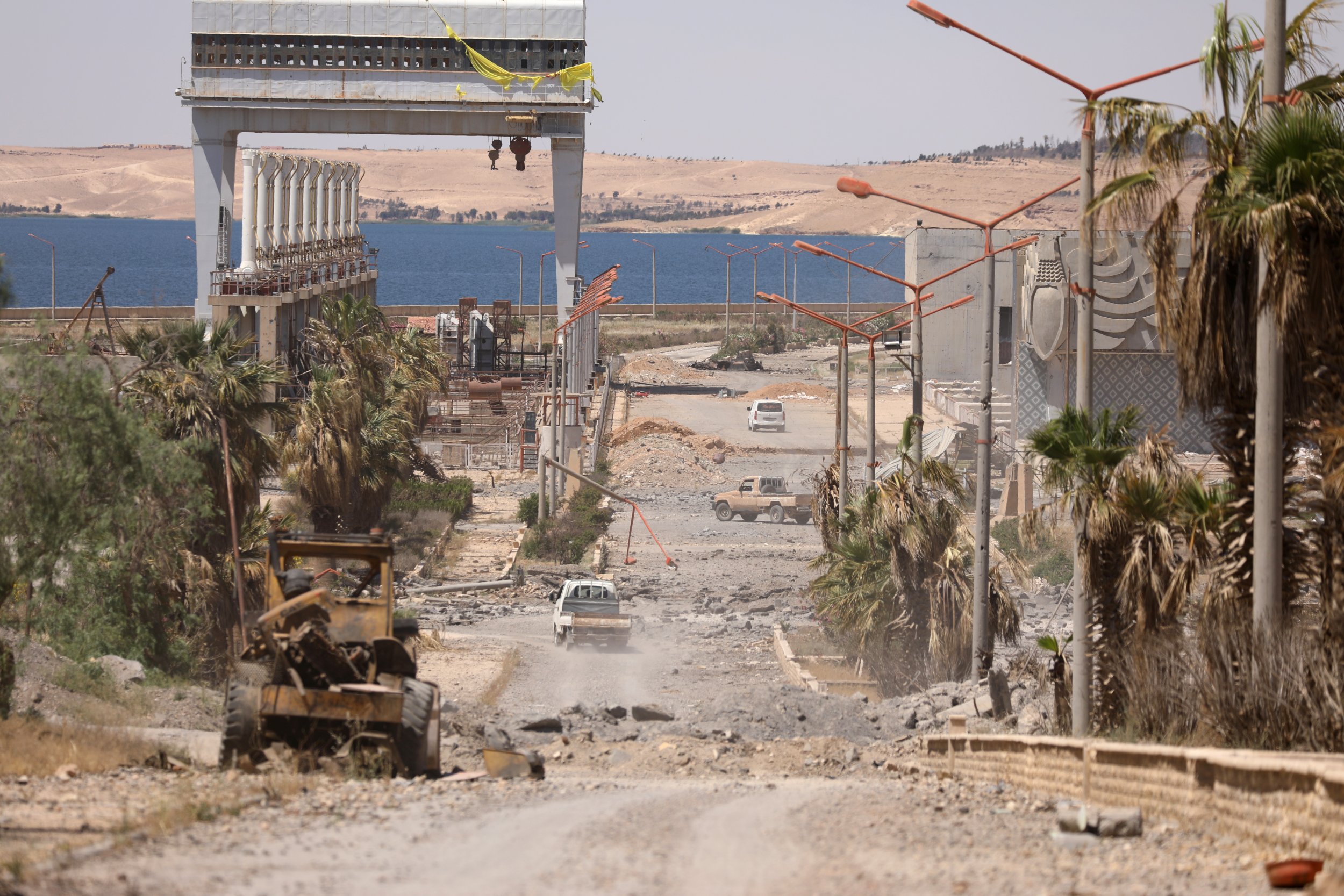 The Islamic State militant group (ISIS) is increasingly turning to drone warfare in the eastern Syrian city of Raqqa as it loses swaths of territory in the de facto capital of its self-declared caliphate.
The city has been under siege by a U.S.-backed alliance of Kurdish and Arab fighters since June 6. But now ISIS fighters are using technological means to slow the advance of the coalition known as the Syrian Democratic Forces, or SDF.
According to France 24, its correspondents witnessed, firsthand, grenade-size munitions attached to unmanned drones that are difficult to stop because of their size and speed.
"Two to three drones rotate every day here. They target our logistic lines and our ammunition depots. So far this morning, we have been bombed three times. By the end of the day, they will have targeted us 15 to 16 times. They do this every day," Zargos, an SDF fighter, told France 24.
The Pentagon plans to send greater anti-drone resources into Syria as the battle for Raqqa progresses.
ISIS is also using drones in the northern Iraqi city of Mosul, but the Iraqi military, which has more resources than its SDF counterparts in Syria, is doing the same to the militants, dropping munitions on their positions using unmanned aircraft.
Commanders say the battle for Mosul, the group's last city in Iraq, will be over in days, shifting the coalition's focus to Syria.
The threat from the drones presents a new dimension to the battle as the jihadi group can buy off-the-shelf drones to use against coalition forces.
But as ISIS lose territory in Mosul, the group's drone capability is also reduced. In February, the militants deployed 10 to 15 drones a day, according to coalition officials, whereas in May, the number decreased to around two or three a day.
In Syria, a monitoring group said the SDF captured a quarter of Raqqa from ISIS in weeks. The Syrian Observatory for Human Rights (SOHR), a U.K.-based group with an extensive network of field sources, told AFP news agency that ground forces have seized 25 percent of the built-up neighborhoods belonging to ISIS.
SOHR Director Rami Abdelrahman said SDF troops have captured several of the city's southeastern and western neighborhoods since the offensive began on June 6. They are now approaching Raqqa's Old City from opposite sides.
ISIS seized the city from Syrian President Bashar al-Assad's forces in January 2014, the first of the group's captures in its expansion across the Iraqi-Syrian border three years ago.