ISIS 'Using Paedophile Grooming Tactics' to Lure Young Jihadi Brides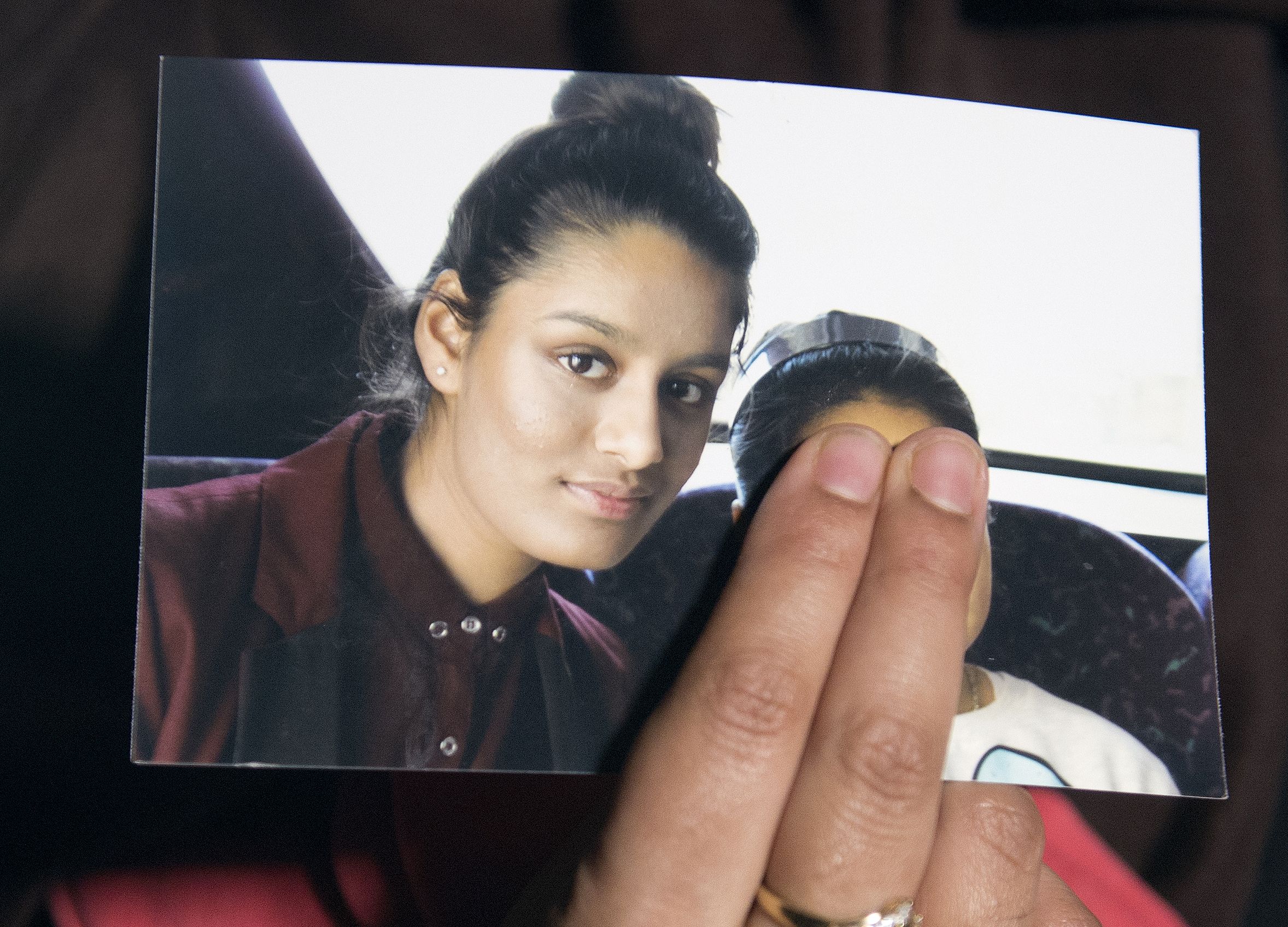 ISIS are using similar online grooming tactics to paedophiles to lure western girls to their cause.
An investigation by Canadian current affairs channel Global News has revealed how the Islamic militant group attempted to entice one of the show's producers, who was posing as a 15-year-old girl on Twitter.
Their findings will be documented in Wives of ISIS, due to be aired this Saturday on the 16x9 news programme.
Mia Bloom, a professor of security studies at the University of Massachusetts who has researched the role of women in terrorism, told the National Post that ISIS are recruiting western girls using similar tactics to paedophiles who groom their victims online.
She said they build secret relationships, providing a supportive ear for any concerns the girls may have, slowly establishing trust and eventually setting up meetings offline. She said the group have even utilised dating websites, which match young women with ISIS members, and play on the "altruistic instincts" of high achievers who are led to believe they could make a difference by signing up.
She added that western women can be seen as especially valuable for the jihadi cause - "the blonder the better".
Global News says the Canadian documentary shows a Skype conversation between the pair, where the ISIS recruiter appears dressed in combat uniform and a toque hat, with an English accent, going by the name of Abu Antar.
He gives her advice on how to travel to Syria to become his wife, suggesting she tell her parents she's "going to a sleepover" and then purchase flights to Istanbul, Turkey, where a middleman will meet her.
He will then take her directly to the Syrian border, where Antar will be waiting for her on the other side.
According to the London-based Institute for Strategic Dialogue, an independent thinktank specialising in geo-strategic, social and security issues, the number of women from western countries living within ISIS controlled territory is estimated at 550.
Jon Brown, head of strategy and development at children's charity NSPCC, acknowledges "the similarities and overlaps" of people being groomed online for sexual abuse and exploitation and for the purposes of radicalisation.
"With ISIS, you often hear stories of attractive individuals being used as a way of luring in young people. That can be a feature of people being groomed online," he says.
"In our experience of young people and children being groomed for exploitation and sex abuse, abusers will often be identifying vulnerabilities. They are expert at knowing which triggers to pull to draw young people in. They are masters of deception, especially online as they can pretend to be someone they're not, promising the earth and creating false but attractive pictures for the young person involved."
Amarnath Amarasingam, an expert on foreign fighters and postdoctoral fellow at Dalhousie University, told Global News he noticed the number of females joining the group started to jump in late 2013, "once the Islamic State was kind of in its full bloom" and again in 2014 "when the caliphate was established".
He observed: "It's very easy for a young girl in Canada to set up a Twitter account, gain this kind of access to fighters overseas and be in direct communication with them very quickly."