From ISIS to the Vatican: Freed Indian Priest Holds Court With Pope Francis After Yemen Release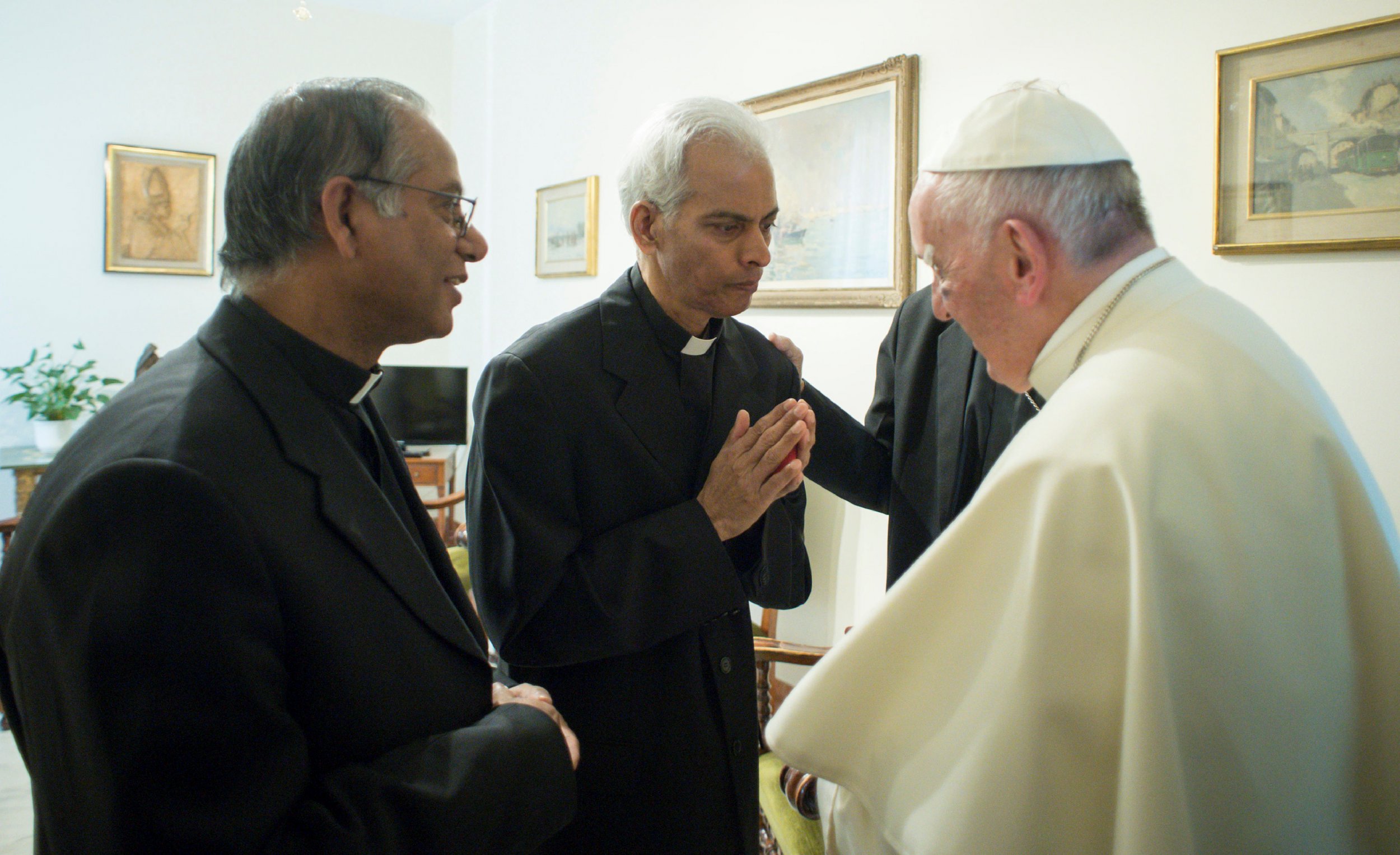 An Indian priest who was held by the Islamic State militant group (ISIS) has been welcomed at the Vatican by Pope Francis after 18 months of captivity in Yemen.
The pontiff hosted Father Tom Uzhunnalil at his residence, the Domus Sanctae Marthae, on Wednesday. In pictures published by the Vatican newspaper L'Osservatore Romano, Uzhunnalil is shown kneeling and kissing the feet of Francis. The Pope responded by helping him up and kissing his hands.
Jihadists captured Uzhunnalil in the southern Yemeni city of Aden in March 2016, taking him from a home for the disabled and the elderly. The charity was run by the Missionaries of Charity, an organization founded by Mother Theresa. Four of its nuns were killed in the attack, along with 12 other people.
Oman claimed responsibility for his release, as cited by its official state news agency. It said it worked with Yemeni authorities to secure his rescue on Tuesday.
The 58-year-old priest told Francis that in captivity he "prayed every day for him, offering his suffering for his mission and the good of the church."
He continued: "Truly, every day, I felt Jesus close to me. I always knew and felt in my heart that I was never alone."
Many unsubstantiated media reports claiming that ISIS militants had executed the priest surfaced, but he returned home via the Omani capital, Muscat, after more than a year in the hands of jihadists.
"In response to the royal orders of His Majesty Sultan Qaboos bin Said and as per a request from the Vatican...the concerned authorities in the Sultanate, in coordination with the Yemeni authorities, have managed to find a Vatican government employee. He was transferred this (Tuesday) morning to Muscat in preparation for his return home," the Omani government said.
ISIS has grown in influence in Yemen amid a two-year civil war that has pitted Iranian-backed Shiite Houthi rebels against pro-government forces backed by a Saudi-led coalition.
The jihadist group, which is mounting an insurgency alongside Al-Qaeda in the country, has targeted Shiite mosques in the capital, Sana'a, in suicide bomb blasts.
The conflict has seen several foreigners kidnapped by the different parties active in the country, including jihadists and rebels.