Pro-ISIS Video Names San Francisco and Las Vegas as Targets For Attacks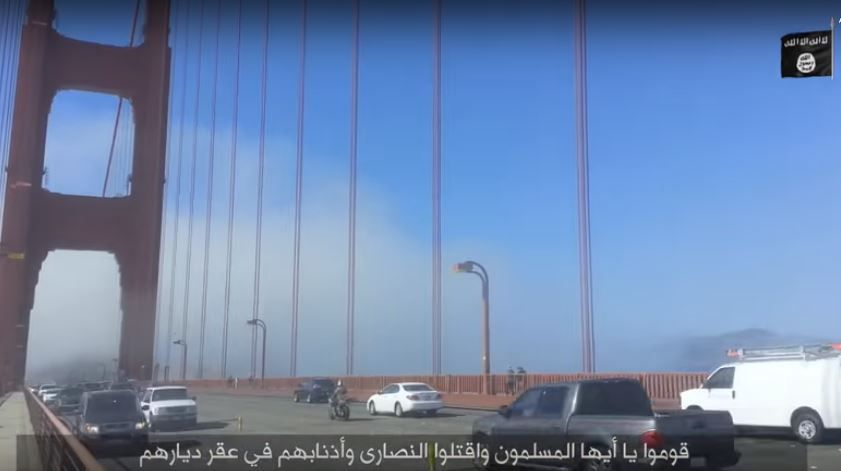 A video in support of the Islamic State militant group (ISIS) has listed San Francisco and Las Vegas as potential targets for the group's sympathizers, as well as celebrating the Orlando massacre.
The nine-minute-long video shows San Francisco's Golden Gate Bridge, the city's financial district and the Las Vegas strip. The FBI said that it is aware of the video but that they had no information to suggest that the cities were under imminent threat of an attack.
"We are aware of the video," FBI spokesman Prentice Danner told local news site SFGate. "We can't confirm it's validity. We're not aware of any credible threat."
The video, emblazoned with ISIS's flag, also shows footage of a press conference held by the Council on American-Islamic Relations (CAIR) after the Orlando attack expressing its condemnation about the mass murder by Omar Mateen, who pledged allegiance to ISIS during the shootout.
"ISIS targets American Muslim community groups, such as CAIR, because we stand against their messages of anti-Islamic hate and extremism," CAIR National Executive Director Nihad Awad said. "Now is the time for public figures and elected officials to stand with American Muslims threatened by ISIS for speaking out against their terror campaign."
ISIS and its sympathizers regularly name locations around the world to spread fear that the group could commit an attack there. It is also a tactic used to inspire potential lone wolf supporters of the group to act on their own volition in western countries where the group do not have an established presence.
The video also praises Mateen for carrying out the attack on an Orlando gay nightclub, where he left at least 49 people dead. Its release came after San Francisco celebrated gay pride at the weekend. A French-speaking pro-ISIS supporter in the video says that Mateen has "pleased our hearts, you have pleased the hearts of Muslims" and said that Muslims should disregard "hate from the hypocrites of the Muslim community."