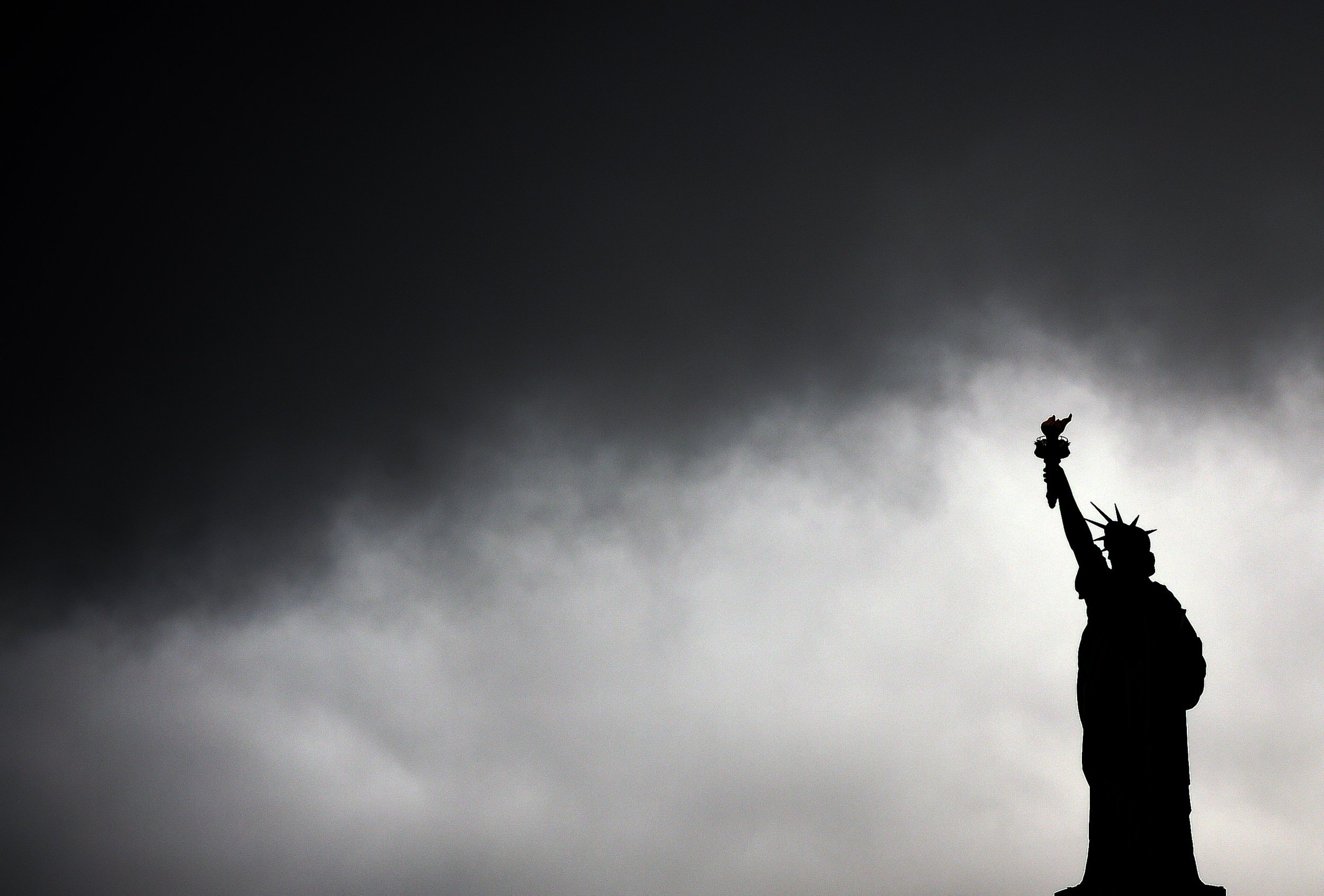 The Islamic State militant group (ISIS) planned to attack the Statue of Liberty in New York City with pressure cooker bombs, it has been revealed.
Munther Omar Saleh, 21, and Fareed Mumuni, 22, both from New York, have pleaded guilty to conspiring to support ISIS and plotting a bomb blast in the city in February 2017, but new details of their plot have come to light.
Court filings released ahead of the sentencing of Saleh and Mumuni next month show that they had received instructions on how to build a pressure cooker bomb from an English ISIS operative, and that the pair's targets included the Statue of Liberty and Times Square.
"i [sic] was considering that The statue of liberty has a very weak point in its lower back and its tilting forward, if i can get a few pressure cooker bombs to hit the weak point, i think it will fall face down," Saleh wrote in his notes, according to the documents.
"Or we can hit times square which would be easier, but if i can get more akhs [brothers], we can perform simultaneous attacks all around NYC."
Both men were arrested in 2015 and their plot was ultimately foiled. Upon arrest, the pair ran at an unmarked FBI vehicle with knives. Saleh faces up to 56 years in prison at the sentencing that begins on February 8.
A key figure in the plot was Australian jihadi Neil Prakash, one of the country's most dangerous militants, who remains in Turkish custody. Prakash was involved in the verification of an undercover FBI agent as a member of the extremist group.
The FBI asset contacted Saleh in May 2015 before his arrest, mentioning Prakash, known by his nom de guerre Abu Khalid al Kambodi or spelt by his fellow jihadis as abukambozz.
"An akh [brother] i never met before messaged me telling me abu kambozz sent him to me," Saleh wrote to now-dead British ISIS recruiter Junaid Hussain. "...I have to confirm with abukambozz before we can work any further."
"Our akh Abu Khalid al kambodi told me he didn't send anyone to me," Saleh told Hussain.
Saleh then told the undercover agent: "Ok, akhi, problem is abukambozz denied sending u."
He continued: "Akhi I'm very sorry but i was ordered by dawlah (ISIS) officials not to talk to anyone until they produce an akh of authority to vouch for them."
ISIS, like its jihadi counterpart Al-Qaeda, has made New York a primary target for its fighters or inspired supporters. In November, an Uzbek citizen who moved to the U.S. in 2010 drove a rented pickup truck into civilians in Manhattan, killing eight people.
ISIS's propaganda campaign has focused on threatening further attacks in New York and other major Western cities as it continues to lose territory in the Middle East. Local ground forces backed by the air forces of the U.S.-led coalition have ousted the jihadi group from the eastern Syrian city of Raqqa and northern Iraqi city of Mosul.
The militant group threatened to launch an attack on Times Square over the Christmas period, showing a Santa Claus standing next to a box of explosives. But no such attack surfaced.
The FBI foiled an attack on New York City in May 2016, breaking up a cell that was planning the "next 9/11" during the Islamic holy month of Ramadan. The targets included concert venues, the New York subway and Times Square.