ISIS Threatening War On U.S. Soil After Trump's Jerusalem Announcement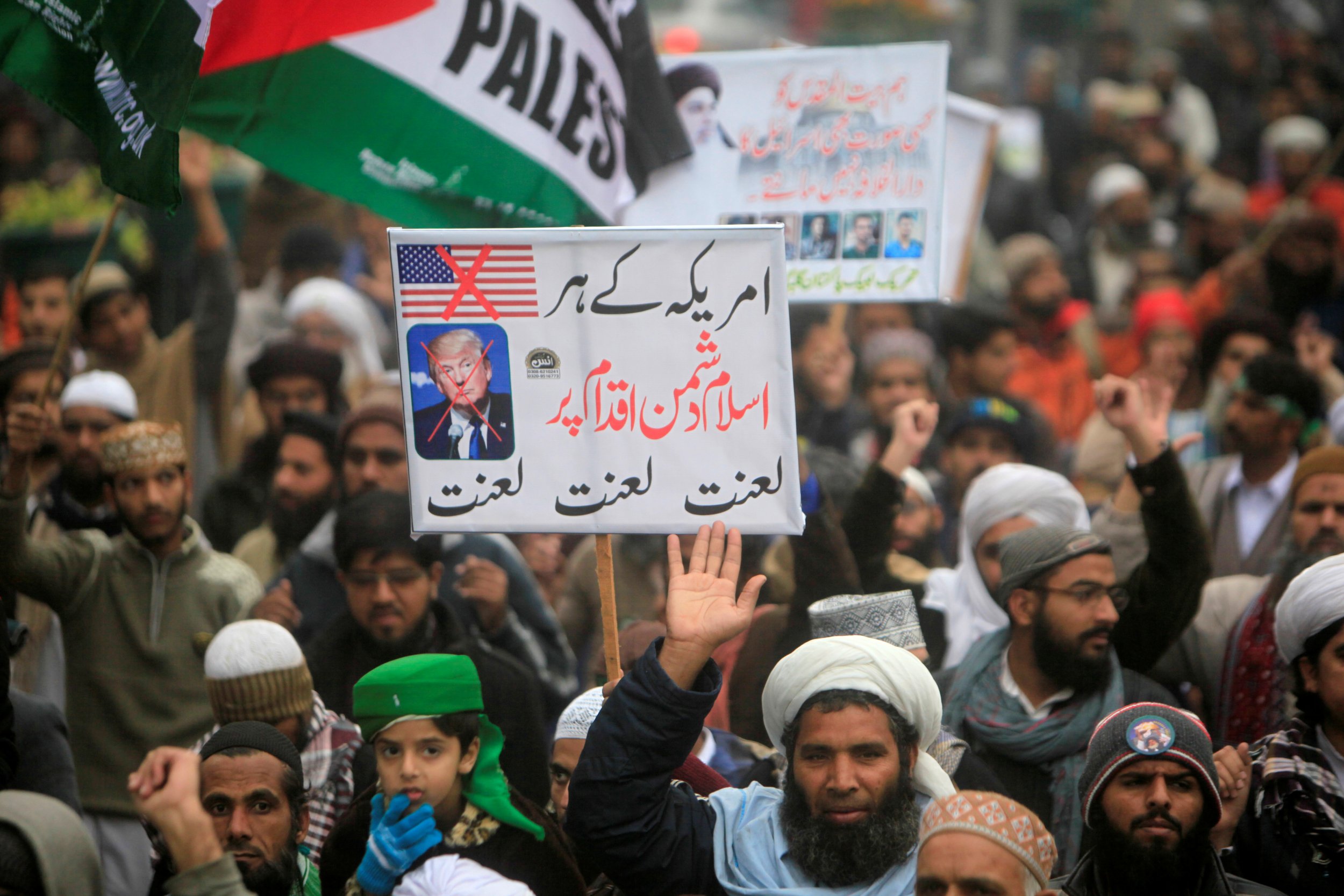 The Islamic State militant group took to social media Thursday and threatened to carry out attacks on the United States, specifically in New York City, following President Donald Trump's decision to recognize Jerusalem as Israel's capital.
The group sent the messages across Telegram with the titles of "Wait for us" and "ISIS in Manhattan," plus pictures of Times Square and a "bomb belt and detonator," Reuters reported.
"We will do more ops in your land, until the final hour and we will burn you with the flames of war which you started in Iraq, Yemen, Libya and Syria and Afghan. Just you wait," one of the messages read.
Another message cited the Trump administration's proclamation last week regarding Jerusalem, the holy city that is important to Jews, Muslims and Christians and of critical importance in any negotiations for a Middle East peace deal.
The message stated: "The recognition of your dog 'Trump' [sic] Jerusalem as the capital of Israel will make us recognize explosives as the capital of your country."
The threats, which ISIS has made before, came after a man injured five people in a walkway in New York's Port Authority bus terminal Tuesday with a pipe bomb. The suspect, Akayed Ullah, 27, reportedly pledged allegiance to ISIS before the attempted attack and had a second device on his person that officials have yet to describe, according to CNN.
While he may have pledged to ISIS, there was no indication Ullah had any contact with the militant group.
ISIS has been largely driven out of Iraq and Syria, but it still has the capability to carry out strikes around the globe. The group reportedly claimed it conducted 38 operations in 19 countries between October 2016 and September 2017—or year 1438 in the Islamic calendar.
Though leaders across the Middle East told him the Jerusalem decision could spark violence and outrage, Trump kept a key campaign promise last week when he ordered the U.S. Embassy in Tel Aviv moved. He said the recognition of Jerusalem as Israel's capital was "a long overdue step to advance the peace process."
Trump also said the move was a different approach from that of previous administrations, which had failed to produce a lasting peace in the often volatile region.
"It would be folly to assume that repeating the exact same formula would now produce a different or better result," Trump said.
However, the embassy's move is expected to take a minimum of three years. Secretary of State Rex Tillerson said Tuesday the transition could take place as late as 2020, adding that even that estimate was "ambitious."
"It's not going to be anything that happens right away," Tillerson said. "Probably no earlier than three years out, and that's pretty ambitious."