ISIS Warned Egypt Village to Stop Sufi Gatherings Days Before Killing Hundreds in Mosque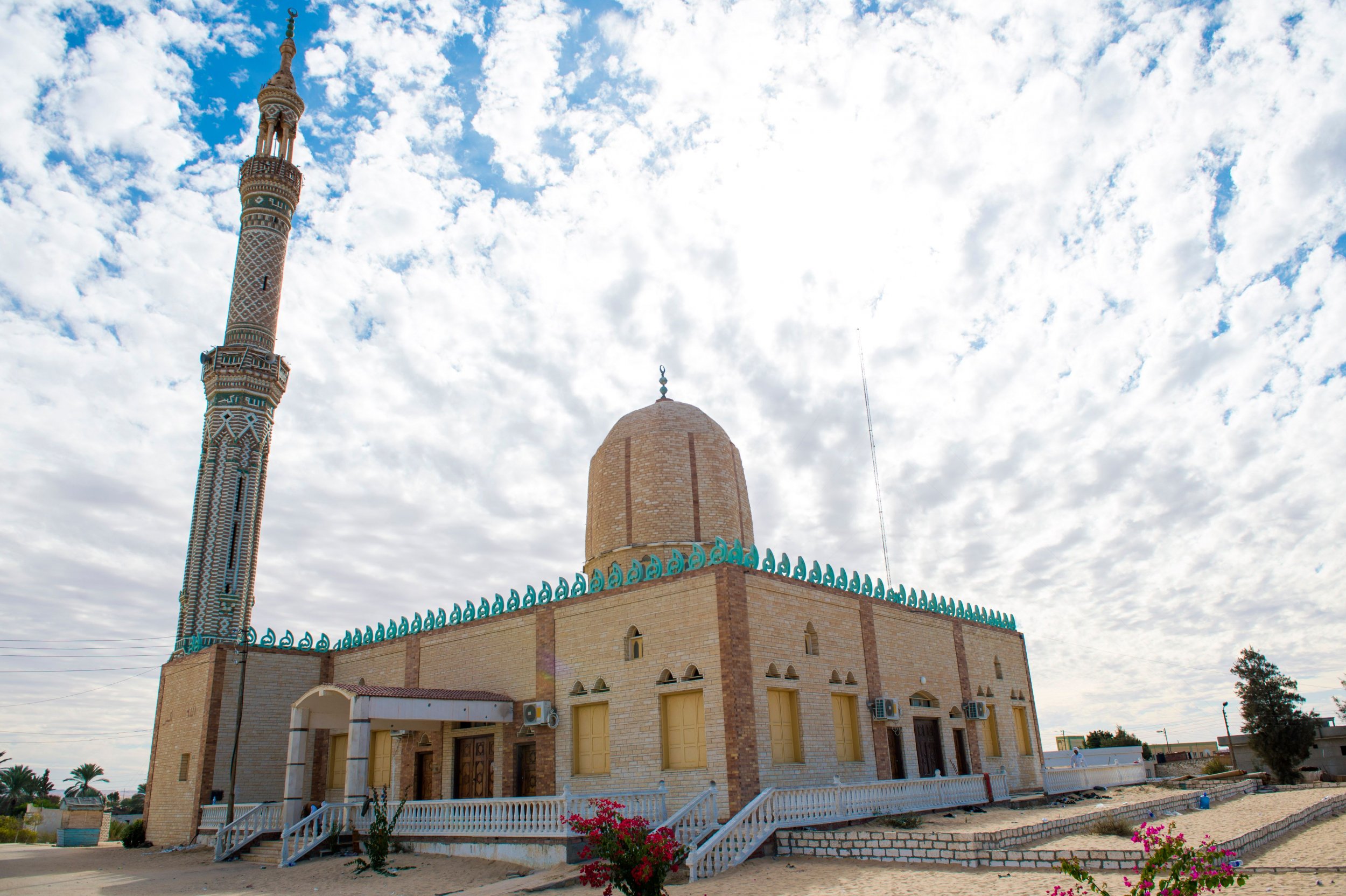 The Egyptian village where hundreds of worshippers were killed by Islamic militants on Friday has been threatened by radical Islamists against hosting religious gatherings for followers of Sufism, a mystical strand of Islam, some days before the attack, according to the Associated Press. The Egyptian military responded to the attack over the weekend by bombing vehicles thought to have been used in the assault.
As Friday sermons began at the Sufi mosque in the village of Bir al-Abed, in the north of the Sinai peninsula, militants detonated a bomb, killing some worshippers and causing others to rush for the doors. Gunmen surrounding the building—inumbering between 25 and 30 and carrying the balck flag of the Islamic State militant group (ISIS)—opened fire into the fleeing crowd. The latest tally offered by the Egyptian government over the weekend stood at 305 dead, including 27 children. Friday's attack into the deadliest one in Egyp's modern history.
But security officials and residents told the news agency on Monday that residents of the village have been warned before the attack that their mosque may be a target for radical Islamist militants. The warning focused on Sufi religious ceremonies planned for the end of November to celebrate the birth of the Prophet Muhammad.
For Salafis, Muslims who follow an ultra conservative brand of Islam and whose followers include many ISIS jihadis, Sufi Muslims are seen as heretics.
A local resident, 30-year-old Mohammed Darwish, told the the Associated Press that jihadis issued threats after villagers detained three suspected militants and passed them over to Egyptian security forces.
Radical Islamists had also previously handed out leaflets urging people in the area to convert from Sufism, and had stormed the residence of a local religious leader.
"They threatened him not to hold Sufi gatherings, and last week, they came on motorbikes and asked residents not to participate in Sufi rituals," Darwish said. But the worshippers appeared defiant, going ahead with their Friday sermon despite violent threats.
Now others in the region are calling for cooperation with the Egyptian military.
In a bid for unity to defeat ISIS's affiliate in the peninsula, Bedouin leaders have requested that people help the Egyptian military combat the insurgency.
"We call on men and youths of Sinai tribes to join their brothers...to coordinate for a major operation with the army," the Union of Sinai Tribes wrote in a Facebook statement.
Egyptian President Abdel Fattah el-Sisi has long pledged to crush a radical Islamist insurgency in the north of the Sinai Peninsula, particularly since the downing of a Russian Metrojet flight in October 2015, which killed all 224 passengers and crew on board. The jihadi insurgency in Egypt's Northern Sinai became emboldened after 2013, when Sisi, then chief of staff of the Egyptian military, ousted the country's first-ever democratically-elected leader, the Muslim Brotherhood's Mohamed Morsi.