ISIS 'White Widow' Recruiter Sally Jones Killed With Child in U.S. Airstrike: Reports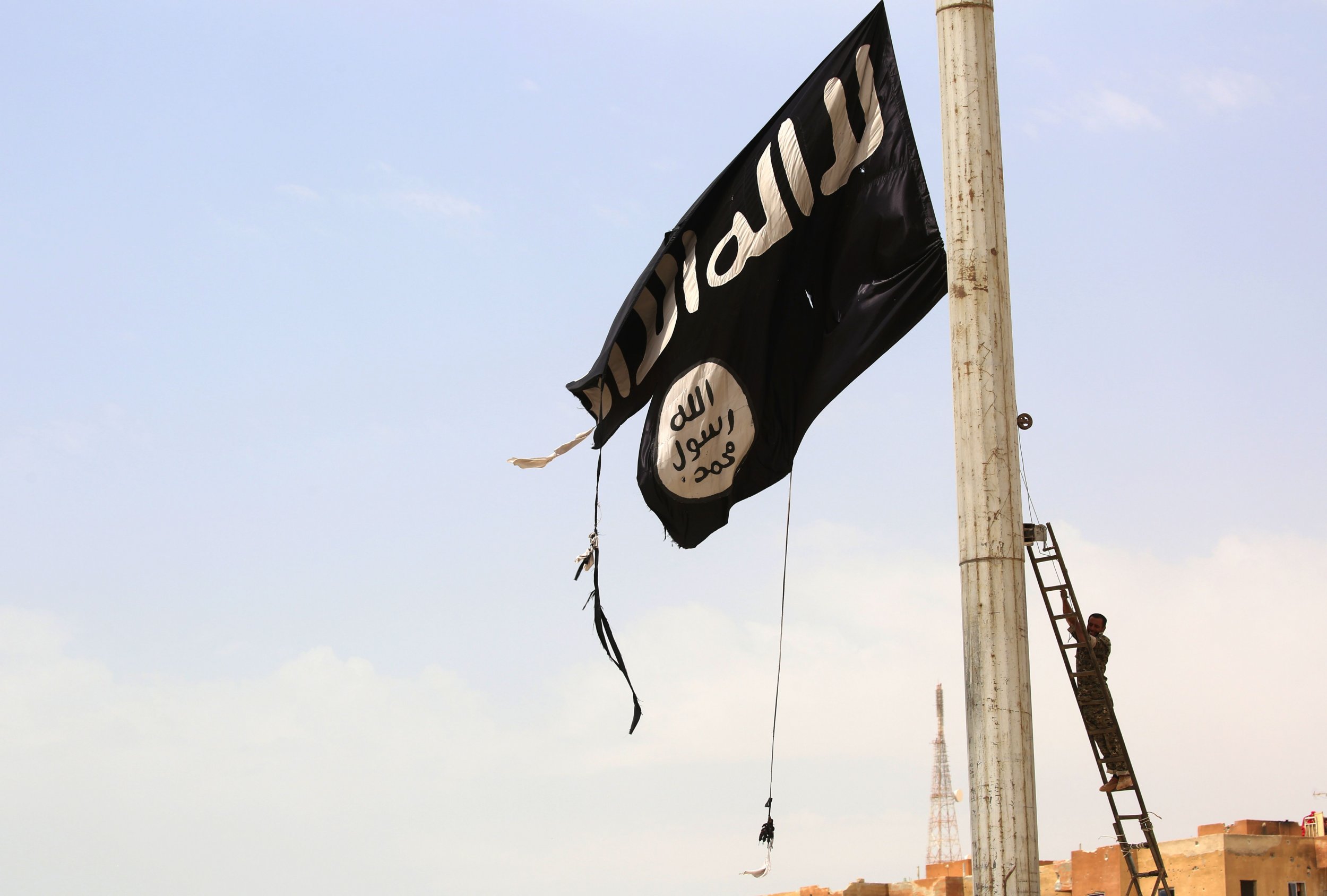 An infamous British recruiter and propagandist for the Islamic State militant group (ISIS)—known as the "White Widow"—is believed to have been killed in a U.S. airstrike in Syria.
Sally Jones, who championed the call for ISIS violence both in Europe and the Middle East on social media, has reportedly been killed with her 12-year-old son Jojo four years after travelling to Syria to join her British husband Junaid Hussain in 2013.
Read more: ISIS Accused of Beheading 11 in Libya as Jihadis' Strength Grows in North Africa
British intelligence sources, citing information handed over by the CIA, told the UK's Sun newspaper that Jones was killed in a predator drone strike near the Syria-Iraq border in June.
She had reportedly last been seen fleeing ISIS' besieged Syrian capital of Raqqa, making a bid for Mayadin near the Iraqi border.
While it appears likely Jones was killed in the June strike—the 20 or so Twitter aliases she was known to use have fallen silent since then—she may also have survived.
ISIS members have regularly been reported killed only to reemerge later and because of the difficulty in retrieving definitive proof of death from within ISIS territory, officials have been reluctant to publicly confirm Jones's death.
Maj Adrian Rankine-Galloway, a Pentagon spokesman told the Guardian the situation was fluid. "I do not have any information that would substantiate that report but that could change and we are looking into this," he said.
Jones, 50, attracted the attention of the British tabloid press because of her jihadi zeal and incongruous past. The terror propagandist was formerly a punk musician born in South East London. Among some of the first Muslim-British converts to travel to Syria as Islamist militias gained in power and momentum at the outset of the country's bitter civil war, Jones' husband was alo killed in a U.S. drone strike in 2015.
Jones was placed on a United States hit list as well under U.N. sanctions for her role recruiting ISIS members. She used social media to convince other women to join ISIS as well as offering practical advice on how to travel to territory held by the militants. She also encouraged British Muslims to carry out attacks at home giving online instruction on bomb making, posing in pictures with a variety of weapons.
"You Christians all need beheading with a nice blunt knife and stuck on the railings at Raqqa ... Come here I'll do it for you," Jones wrote in one tweet.
Following the death of her husband, Jones was placed in charge in ISIS' Anwar al-Awlaki battalion, a unit of female foreign fighters trained to plan and execute attacks on the West.
Despite her seeming commitment to the ISIS' cause, Jones had grown disillusioned with the militant group. According to reports by Sky News she had been seen crying and asking to return home to Britain by one former female ISIS member.
British officials have said Jones's son Jojo should not have been directly targeted because of his age under the U.N. charter. "Even if he got up to really bad things, he shouldn't have been targeted. We don't know for sure whether he was with her or not,"Maj Gen Chip Chapman, the former head of counterterrorism at Britain's Ministry of Defense, told the Press Association.