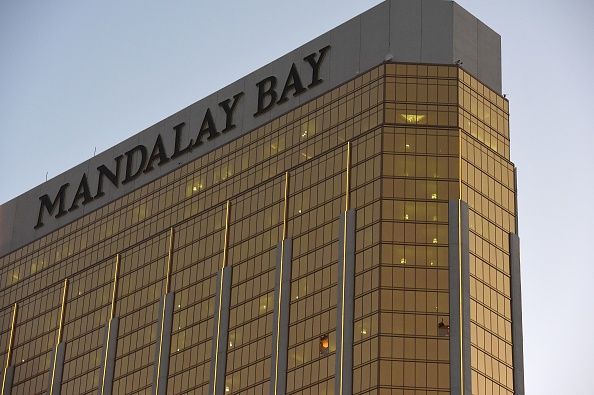 During a segment of the Tucker Carlson show on Friday, Pennsylvania Congressman Scott Perry floated the idea that the terrorist group ISIS was responsible for the shooting in Las Vegas that killed over 50 people in October.
"I smell a rat, like a lot of Americans," Perry told Carlson on Fox News. "It's been four months. Nothing is adding up. The man is dead. They say he's a lone gunman, a lone shooter, and yet we can't get the autopsy results. And more troubling than that, recently I've been made aware of what I believe to be credible evidence, and credible information regarding terrorist infiltration through the border regarding this incident."
"Let's face it," he continued. "ISIS twice before the attack said that they would attack Las Vegas, I think in June and August. And then after the attack they claimed responsibility four times. Meanwhile, the local law enforcement investigative services is telling us there is no terrorist connection, it's a lone gunman. Again, something is not adding up."
The shooting, which injured around 500 people attending a Las Vegas concert, was perpetrated by Stephen Paddock, a 64-year-old resident of Nevada. ISIS did claim responsibility for the attack, but law enforcement has found no evidence that Paddock was influenced by the terrorist group. Many terrorism experts think ISIS has an interest in taking credit for the attack in order to look more relevant and capable of carrying out attacks on U.S. soil. This is especially true as the group loses territory in its traditional strongholds of Iraq and Syria.
ISIS recruits are usually young, unemployed men with a history of crime and of expressing allegiance to ISIS on social media. Paddock, an older white man, does not fit this profile.
ISIS regularly threatens to hit targets in the U.S., including Times Square in New York City on New Year's Eve, and churches in California. The majority of these attacks are not carried out, and ISIS threats generally aim to cause fear and make the group appear more powerful than it is.
In the past year, there have been at least two cases of ISIS falsely claiming responsibility for attacks.
In June 2017, ISIS claimed an attack by a gunman at a resort in the Philippines that officials later determined was not linked to terrorism.
Three months later, ISIS claimed it had planted bombs in Charles de Gaulle airport in Paris. This also turned out to be false.