ISIS's Egypt Affiliate Releases Video Saying Israel Will 'Pay a High Price' Soon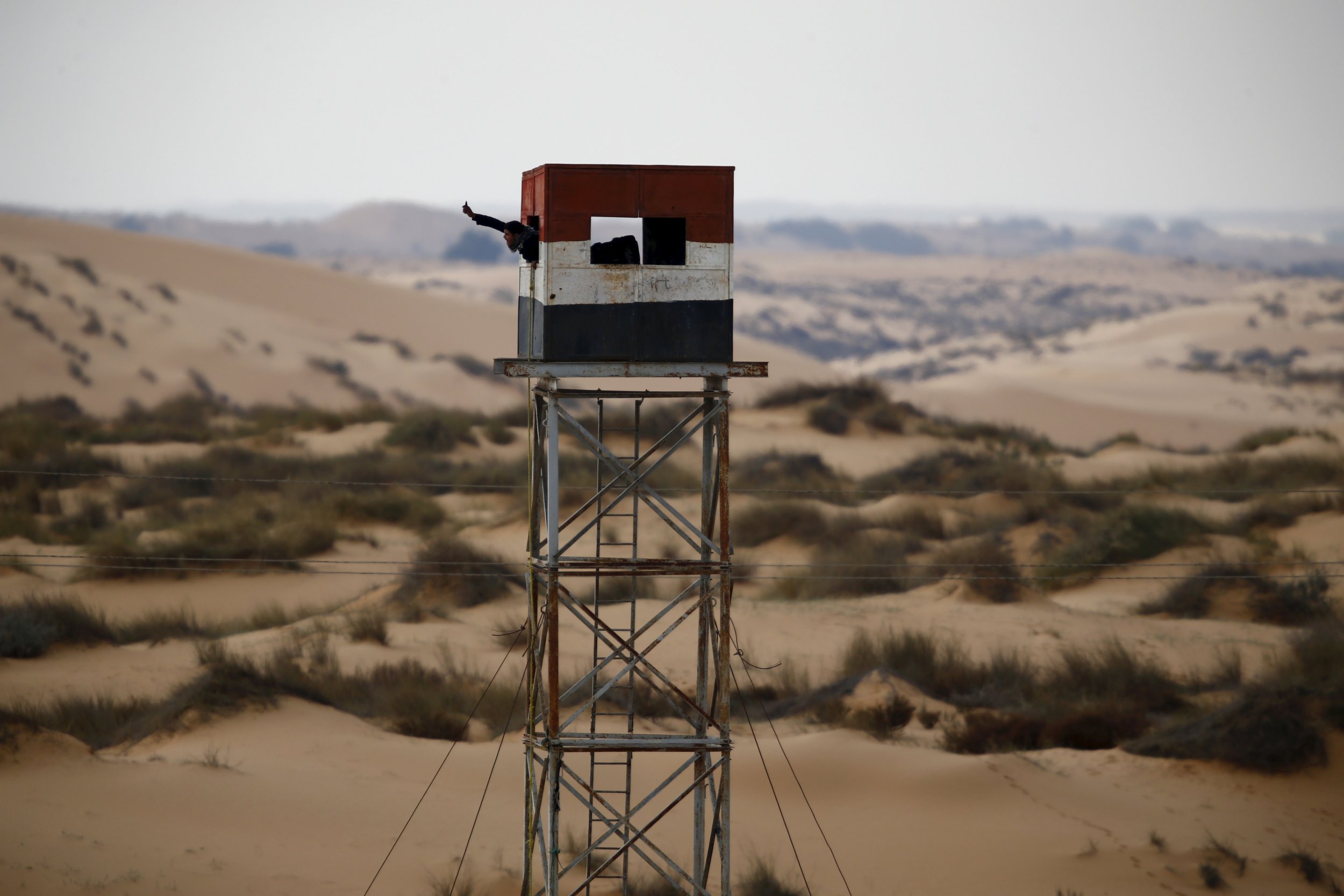 The Egyptian affiliate of the Islamic State militant group (ISIS) has released a video that warns Israel it will "pay a high price" soon, in a rare threat.
The Egyptian branch of ISIS, known as the Sinai Province, operates in Egypt's northern Sinai Peninsula, near Israel's border.
The 35-minute video shows an ISIS militant warning Israel that "your account with us has become weighty and you will soon pay a high price." The video is similar to that of other ISIS propaganda productions but its direct link to the group could not be independently verified.
"This is only the beginning, and our meeting [will be] in Rome and Beit Al-Maqdis [Jerusalem]," the video's narrator was quoted as saying. "Oh Jews, wait for us. The punishment [we have prepared for you] is severe and soon you will pay a high price."
Sinai Province grew out of the jihadi group Ansar Beit al-Maqdis, and has risen in prominence after the overthrow of Mohamed Morsi, the leader of the Muslim Brotherhood and the first democratically-elected president of Egypt.
In July 2015, Israel raised the alert level on its southern border with Egypt's Sinai region and deployed additional troops over fears that Sinai Province could threaten the country's security or even launch an attempt to take control of the Gaza Strip, the Hamas-controlled enclave that borders both Israel and Egypt.
In its propaganda, ISIS focuses more on the countries involved in the U.S.-led coalition against the group, as well as Russia, who is backing Syrian President Bashar al-Assad.
But it has still taken aim at Israel. In October 2015, it released its first-ever Hebrew-language video, showing a masked militant saying that the group would "eradicate" Israel and "no Jew will be left" alive.