ISIS's Minister of War Omar The Chechen Targeted in U.S. Air Strike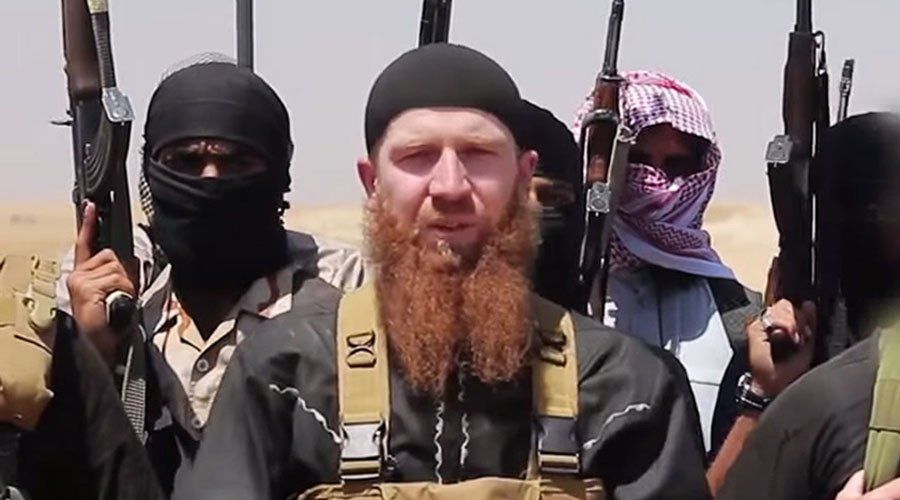 The U.S-led coalition has targeted the "minister of war" for the Islamic State militant group (ISIS) - known as Omar the Chechen - in an air strike in Syria, potentially killing him, the Pentagon said on Tuesday.
Abu Omar al-Shishani, a Georgian militant who traveled to Syria from Chechya, was one of ISIS's most wanted militants and Washington has a $5 million bounty on his head for any information that would lead to his capture or death. The air strike targeted him near the northeastern Syrian town of Shaddadi and the U.S. Department of Defense said it was "still assessing the results of this operation."
Kurdish YPG spokesman Redur could not confirm Shishani's death. "I don't know. I don't have the information," he said. Another Kurdish YPG militia official told Reuters that the fighters had received information that Shishani had been killed, but was not able to confirm the death either.
Shishani, whose real name is Tarkhan Tayumurazovich Batirashvili, was responsible for coordinating attacks against opposing forces and defending the territory that the group holds in its self-proclaimed caliphate in Iraq and Syria, particularly the cities of Mosul and Raqqa.
He was also tasked with recruiting foreign fighters from the Caucus regions and Chechnya and is "a battle-tested leader with experience who had led ISIL fighters in numerous engagements in Iraq and Syria," Pentagon spokesman Peter Cook said.
The Georgian fighter was known predominantly for his red beard, sometimes being referred to as the "Ginger Jihadi" in media reports. He had been sent to Shaddadi to "bolster ISIL fighters following a series of strategic defeats by local forces we are supporting," Cook added.
He was a leader for the radical Islamist group in northern Syria, ran a prison where foreign hostages were detained and had some 1,000 foreign fighters under his authority, according to the U.S. Treasury.
ISIS had held Shaddadi but U.S.-backed Kurdish forces ousted the group from the town last month. The town is where the group held a number of Assyrian hostages they captured from villages along northern Syria's Khabour River last year before they were taken to the group's de-facto capital of Raqqa.