Islam and America: Trump's Religious Freedom Ambassador Should be 'Disqualified,' Says Biggest Muslim Group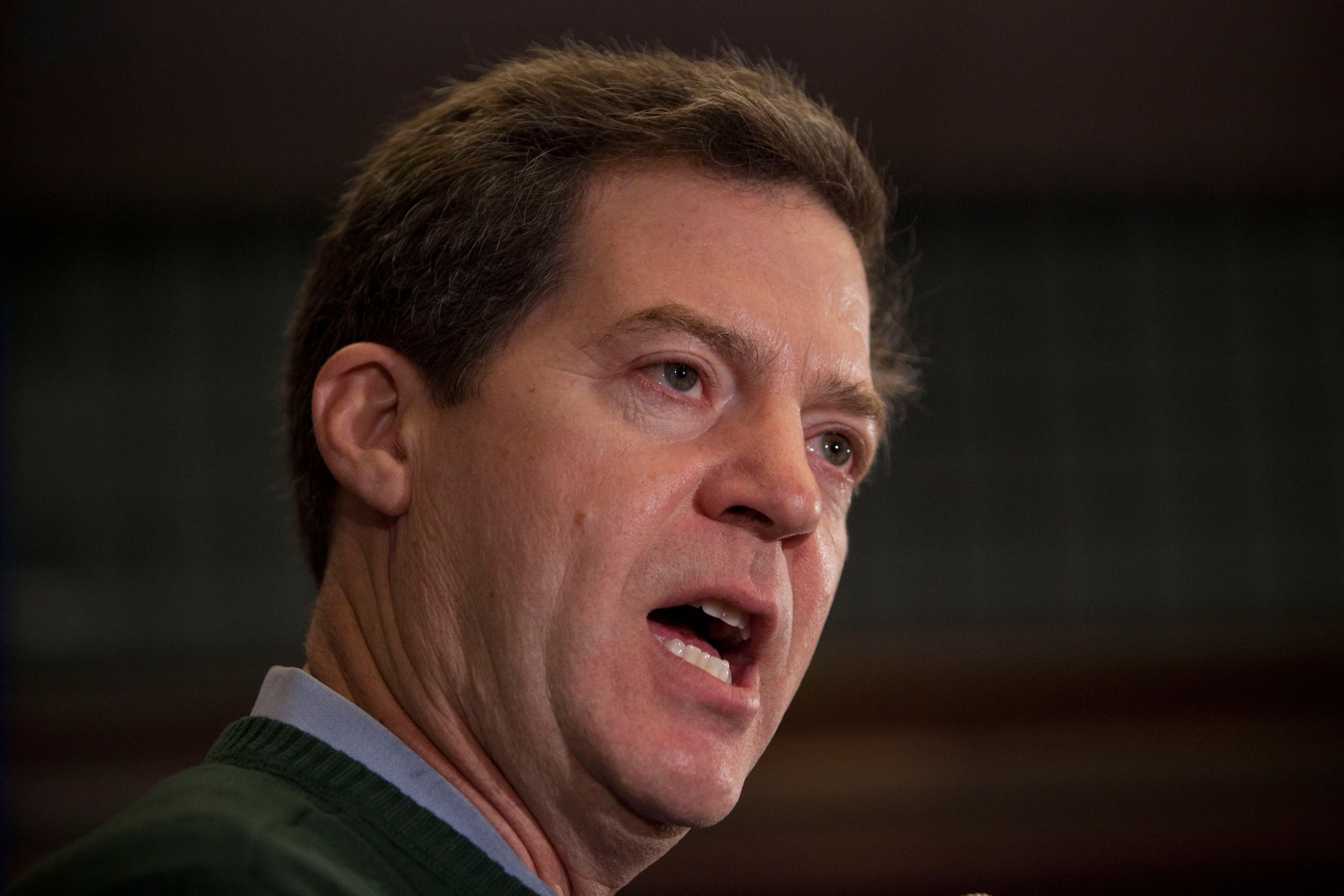 Updated | President Donald Trump's nomination for religious freedom ambassador has demonstrated anti-Islamic sentiments in the past and should be "disqualified" from holding the post, according to the biggest Muslim civil liberties group in the United States.
The White House announced Thursday that Trump had nominated Sam Brownback, the Republican governor of Kansas, as his ambassador at large for international religious freedom. Appointees are expected to promote freedom of religion and conscience as a U.S. foreign policy goal.
The Trump administration has said that religious freedom is a priority of its administration. The president signed an executive order in May that aims to loosen restrictions on churches and faith groups expressing political opinions, while Vice-President Mike Pence spoke at a summit for persecuted Christians, pledging that Washington would advocate for members of all faiths who faced discrimination or violence.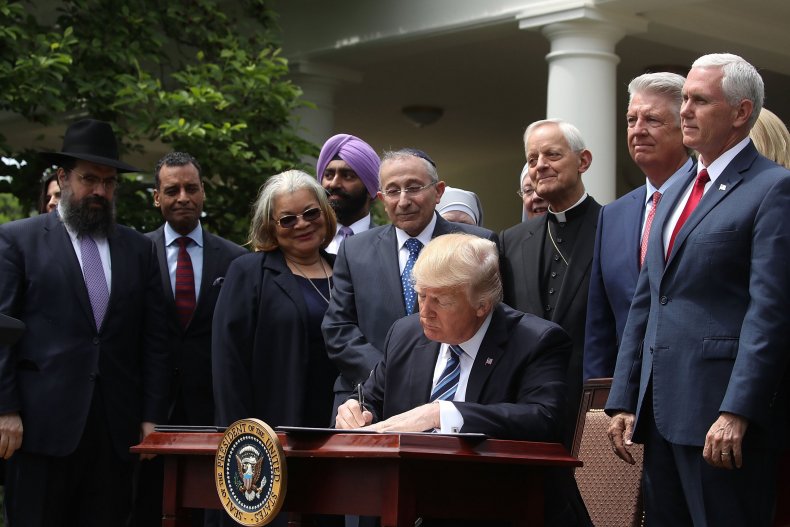 Read more: "We've got the White House on speed dial." How evangelicals are influencing Trump
But Brownback has a history of "rushing to sign anti-Islam legislation designed to vilify Muslims" and should be barred from holding the post, according to the Council on American-Islamic Relations (CAIR).
"Only under the Trump administration would someone so opposed to the constitutional rights of an American faith community be appointed to safeguarding international religious freedom," said Robert McCaw, director of government affairs at CAIR, the biggest Muslim advocacy organization in the United States.
Brownback came to office in Kansas in 2011. He signed a bill in 2012 to prevent state courts from using "foreign jurisdictions" when making decisions. Opponents dubbed the legislation the "Sharia bill" and said it unfairly targeted Muslims, preventing them from using the Islamic legal code on civil matters such as custody and property.
Kansas became the first U.S. state to withdraw from the federal refugee resettlement program for security reasons in 2016. Brownback's office said he had not received assurances about the level of vetting of refugees; the governor had said, "If I have to choose between the safety and security of Kansans and the relocation of refugees, I will take action to protect Kansans." The CAIR said that the move was motivated by "fear of possibly resettling primarily Muslim refugees from Syria in that state."
However, Brownback did reject then-candidate Trump's proposal for a "total and complete shutdown" in Muslim immigration to the United States in December 2015. "I don't think it's right. I'm for religious freedom, and I don't think there's any chance it's constitutional," said Brownback at the time. While he has called for reform of the immigration system, Brownback has also supported the idea of higher levels of legal migration in the past.
Following his nomination, Brownback said he was "honored to serve such an important cause" and that all people ought to have freedom of religion.
Newsweek reached out to Brownback's spokeswoman for a comment but received no reply at the time of publication.
Other groups were more positive on Brownback's nomination. Zuhdi Jasser, president of the American Islamic Forum for Democracy, which advocates for a separation of religion and state, says Brownback's time in Congress and as governor demonstrated a "tireless advocacy for religious liberty."
"Governor Brownback understands how nations which protect religious freedom first will advance human rights and democracy, and those who do not will see their nations deteriorate on all levels of security and human rights," says Jasser, a former vice-chair of the U.S. Commission on International Religious Freedom, who has expressed support for President Trump's proposed ban on immigration from several majority-Muslim countries.
The Muslim Public Affairs Council (MPAC), an NGO that has opposed President Trump's proposed travel ban, says it is "cautious of supporting" of Brownback. "While he has done a great deal to advance religious freedom on a whole as a policy issue in government, we hope that he will not prioritize protecting the rights of one religious minority over another," says Ilhan Cagri, a religious freedom fellow at MPAC.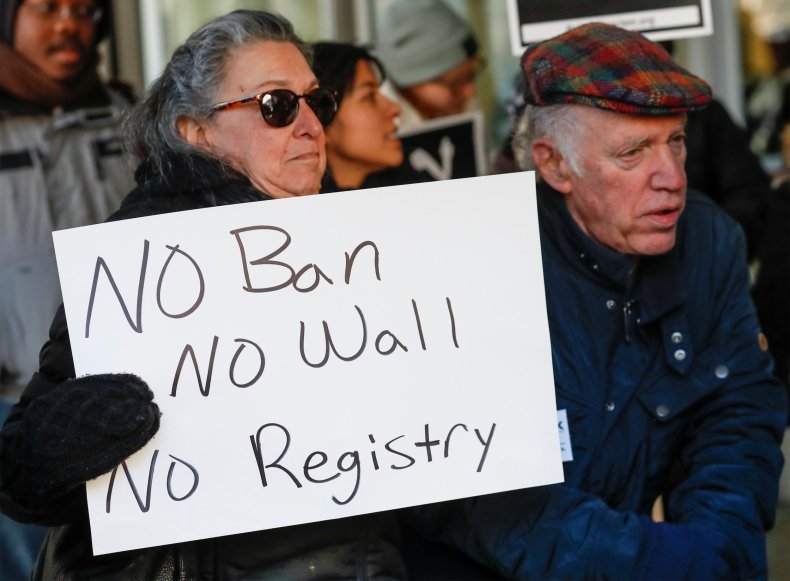 The international religious freedom post was created in 1998 by President Bill Clinton with bipartisan support. The State Department produces a report on religious freedom around the world each year; the latest, from 2015, highlights situations of concern in numerous Islamic or majority-Muslim countries, including Afghanistan, Pakistan and Sudan.
Twenty-five percent of countries in the world have "high" or "very high" levels of government restrictions on religious freedom, according to a separate report in April by the Pew Research Center. The regions with the highest restrictions on average are the Middle East and North Africa, where around a fifth of the world's Muslim population lives.
Brownback, a Roman Catholic and social conservative, leaves Kansas in a period of fiscal uncertainty. He instituted the most dramatic cuts in income tax in the state's history, a policy that led to falling state revenues and was overturned by state legislature in June. Brownback was rated the country's second-most unpopular state governor in a July poll by Morning Consult.
This story has been updated to included a corrected quote from the Muslim Public Affairs Council. The original quote read that MPAC was "cautiously supportive" of Brownback's nomination. The corrected quote said that MPAC was "cautious of supporting" Brownback's nomination.