Islam Will Be the Second-Biggest U.S. Religion by 2040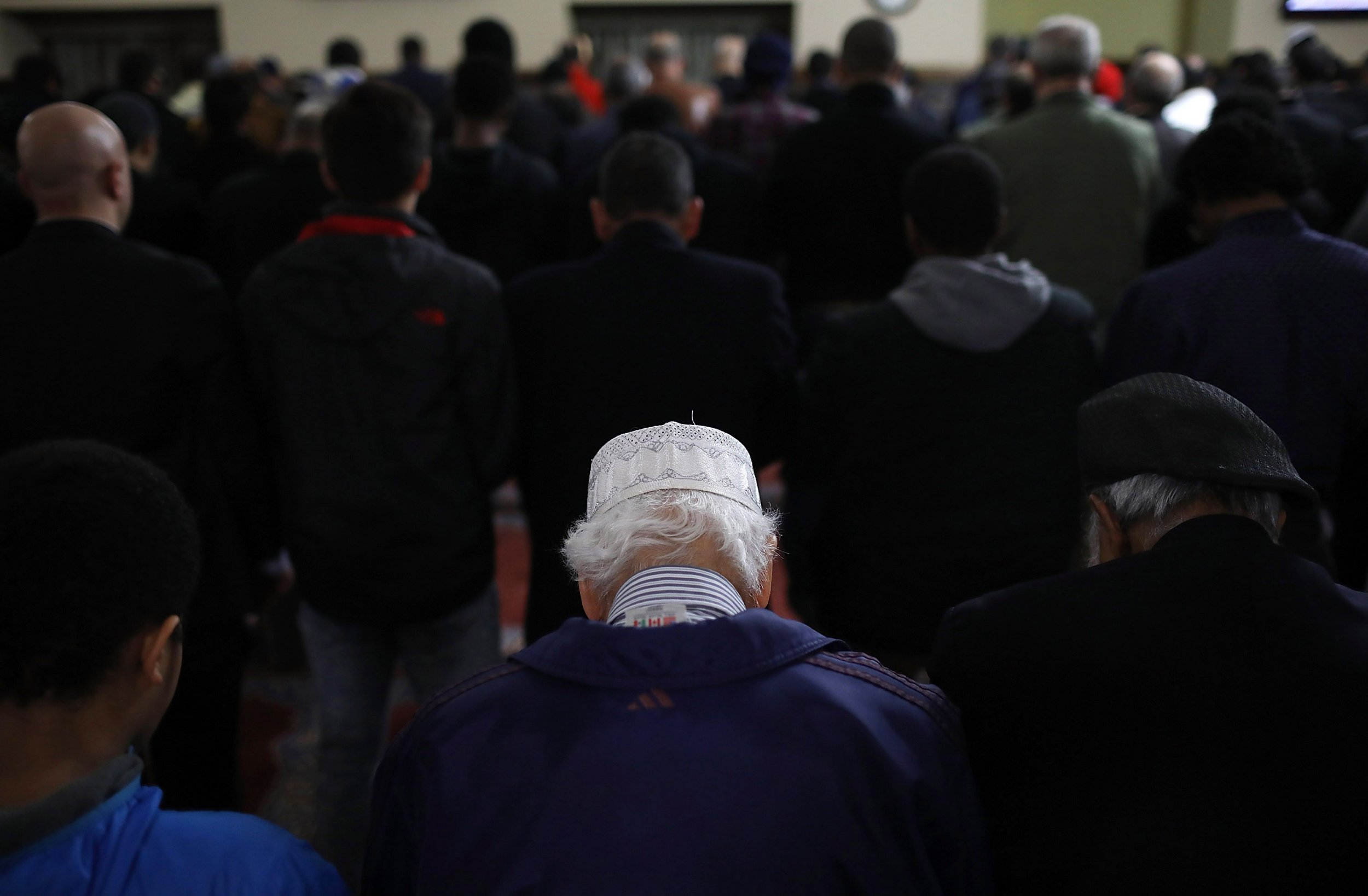 Muslims will be the second-largest religious group in America by 2040 because of higher birth rates, according to a new study.
The data published last week by the Pew Research Center shows that Islam will surpass Judaism as the second biggest religion in the country, behind Christianity, within two decades. According to Pew, the Muslim population will more than double in that time period, from 3.45 million in 2017 (1.1 percent of the total population) to 8.09 million in 2050 (2.1 percent of the total population).
As that increase takes place, America's Muslim population is set to springboard above its Jewish population by 2040.
"Muslims in the U.S. are not as numerous as the number of Americans who identify as Jewish by religion, according to our estimate," the study says.
"At the same time, our projections suggest that the U.S. Muslim population will grow much faster than the country's Jewish population."
The study used yearly U.S. Census data, combined with Pew studies the center conducted in 2007, 2011 and 2017 to form an image of the future of the Muslim population in America.
The majority of the Muslim population is in metropolitan areas, with three times as many followers of the Islamic faith in cities such as Washington, D.C., and New York City compared with other areas of the country.
The growth is being fueled by higher fertility rates and high levels of immigration. Pew's research said that a record number of Muslims had immigrated to the country in 2016 and that as many as 75 percent of the Muslim population is an immigrant or part of an immigrant family.
The Christian population in 2020 is predicted to be around 252 million, tens of times higher than the Muslim population, and the projected population in 2050 would be 261 million.
Muslims in America have faced increased levels of persecution after the inauguration of President Donald Trump, with greater reported incidents of Islamophobia and even anti-Muslim comments and tweets by the president. In November, Trump shared the videos of a British far-right activist who serves as the deputy leader of a fascist group known as Britain First.
British Prime Minister Theresa May criticized him for posting the videos, and Trump issued a public rebuke of her on Twitter and appeared to refer to the four attacks claimed by the Islamic State militant group (ISIS) that struck Britain in 2017.
".@Theresa_May, don't focus on me, focus on the destructive Radical Islamic Terrorism that is taking place within the United Kingdom. We are doing just fine!" Trump tweeted.
Ibrahim Hooper, founder of the Council on American-Islamic Relations (CAIR), one of the country's top Muslim bodies, said in December that Muslims in America are now more vulnerable to bigotry under the Trump administration, which has imposed a travel ban on six majority-Muslim countries.
"It's not just Americans Muslims [who feel anxious]," Mr. Hooper told The Independent. "We have seen white supremacists emboldened under Trump."
He continued: "It's worse now than even after 9/11. He has empowered and mainstreamed white supremacy and bigotry. After 9/11, bigotry was under the rocks and hidden. Now these bigots are out in the open and saying they are proud of their bigotry."
CAIR recorded 1,656 anti-Muslim "bias" incidents and 195 hate crimes between January and September 2017. Those figures represented a 9 percent rise and 20 percent increase respectively.