'Islam Conversion Saved My Life': Al-Qaeda Hostage In Mali Recounts Six-Year Desert Ordeal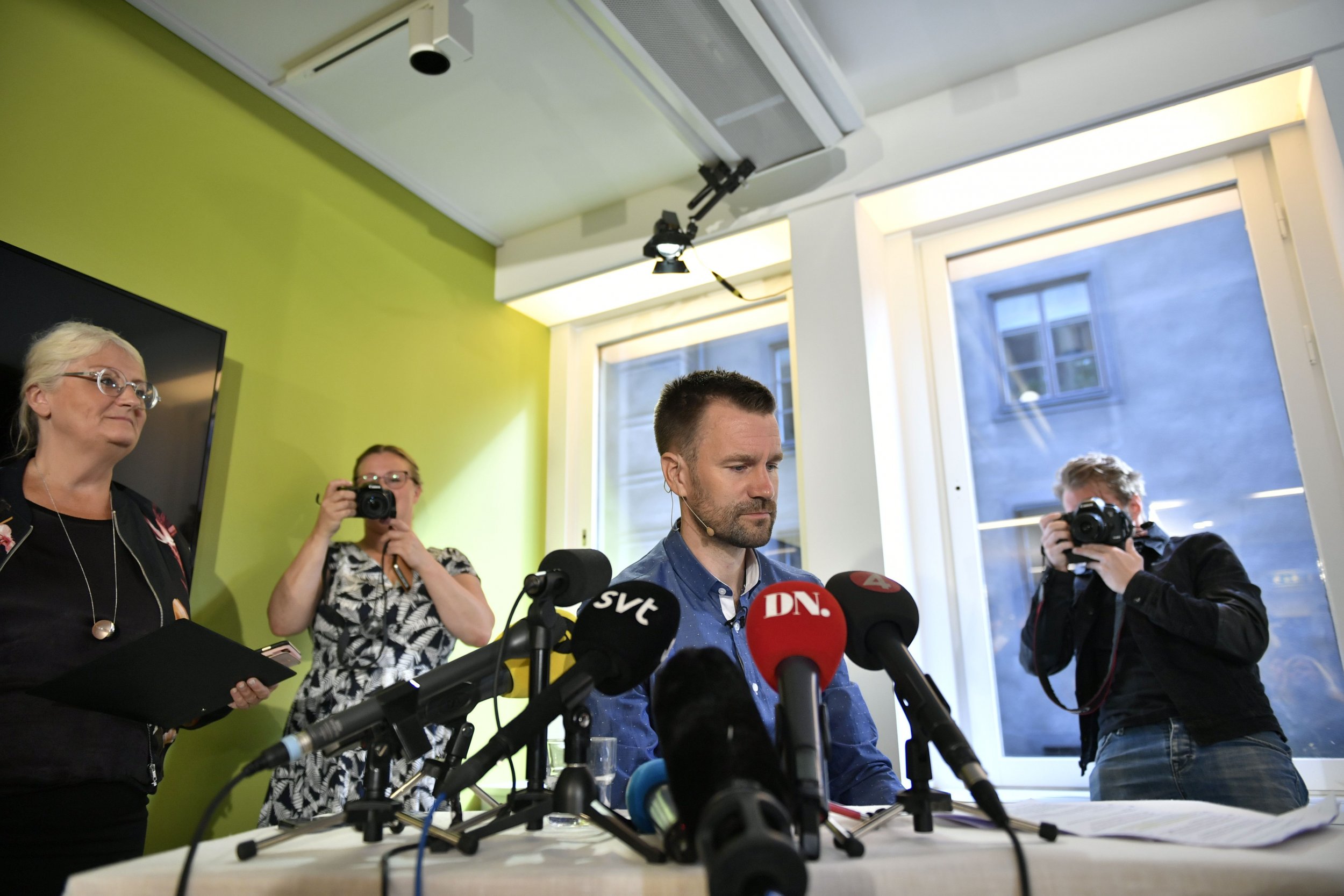 A former hostage released by Al-Qaeda in June after almost six years has recounted his ordeal at the hands of jihadis in Mali, saying that converting to Islam saved his life.
In November 2011, Swedish national Johan Gustafsson arrived in the Malian town of Timbuktu to take a motorcycle journey through the country, but radical Islamists allied to Al-Qaeda in the Islamic Maghreb swept him away within 24 hours of his arrival, driven by the possibility of securing a ransom for his release.
They took Gustafsson and two other hostages— South African Stephen McGowan, who was released in August, and Dutchman Sjaak Rijke, who French special forces rescued in April 2015—at gunpoint from their hotel, killing a fourth foreign national, a German man. It was the start of a six-year hostage ordeal in the Saharan desert.
Gustafsson has opened up about his experience, speaking at a museum in Stockholm to The New York Times. He said that converting to Islam had played a role in keeping him alive for such a long period of time.
"It was to save my life," he said. "I see that as the most clear evidence that it actually helped change my situation."
After converting to the religion of his captors, Gustafsson did not have to take part in hostage videos dressed in orange jumpsuits copied from Guantanamo Bay, begging for rescue. Such videos are a tactic often used by jihadis to try to summon a ransom from the home nations of their captives.
Instead, he and the other captives that converted would sit alongside their captors, and eat with them, guarded by a dozen or so men. Like something between a "prison sentence and Robinson Crusoe," his captivity meant frequent moving and living outdoors in the middle of the Saharan Desert.
"We are a group of young guys hanging out in a sandbox, living through the same things—sand storms, problems with the car. If we don't have water, it's the same for all of us," he said.
Somewhat surprisingly, he said that he would return to the Sahel if he had the right security. "I'm not going to miss those guys, but I'm going to miss the desert, the vastness, the night skies," he said.
"When you live there, you learn the landscape. You know where the wind comes from at different times of the year. You know how the storms move. All of this is just so majestic."
Several countries, such as Britain and the U.S., do not negotiate with extremist groups, but others in Europe—such as France, Spain and Sweden—are believed to have paid ransoms to secure the release of their citizens from the hands of jihadi. Such exchange deals are largely conducted in secret, and Stockholm has said that Gustafsson's release came as a result of diplomatic efforts.
Gustafsson said he believed that Al-Qaeda's North African affiliate has received many handsome sums in return for the release of foreign nationals. "They're well financed nowadays," he said. "They say they didn't used to be, but now they are, and it's not difficult to figure out that that is actually the money that has been paid by European governments."
Mali, a former French colony, has been wracked by several insurgencies since 2011. Tuareg separatist rebels attempted to take control of northern Mali in 2012, while Al-Qaeda in the Islamic Maghreb seized Timbuktu, where they kidnapped Gustafsson in 2011, before French forces and Malian troops ousted the jihadis.
Deprived of territory, the jihadis have continued to mount attacks, and are believed to have several foreign hostages.
After the group released Gustafsson in June, Al-Qaeda's Mali affiliate, Nusrat al-Islam wal Muslimeen, released a proof-of-life video on July 1 that showed captive missionaries from Australia, Colombia, France, Romania, South Africa and Switzerland, including one held since 2011, according to U.S.-based jihadi monitoring group Site Intelligence.
There may be many more tales from the desert to come.