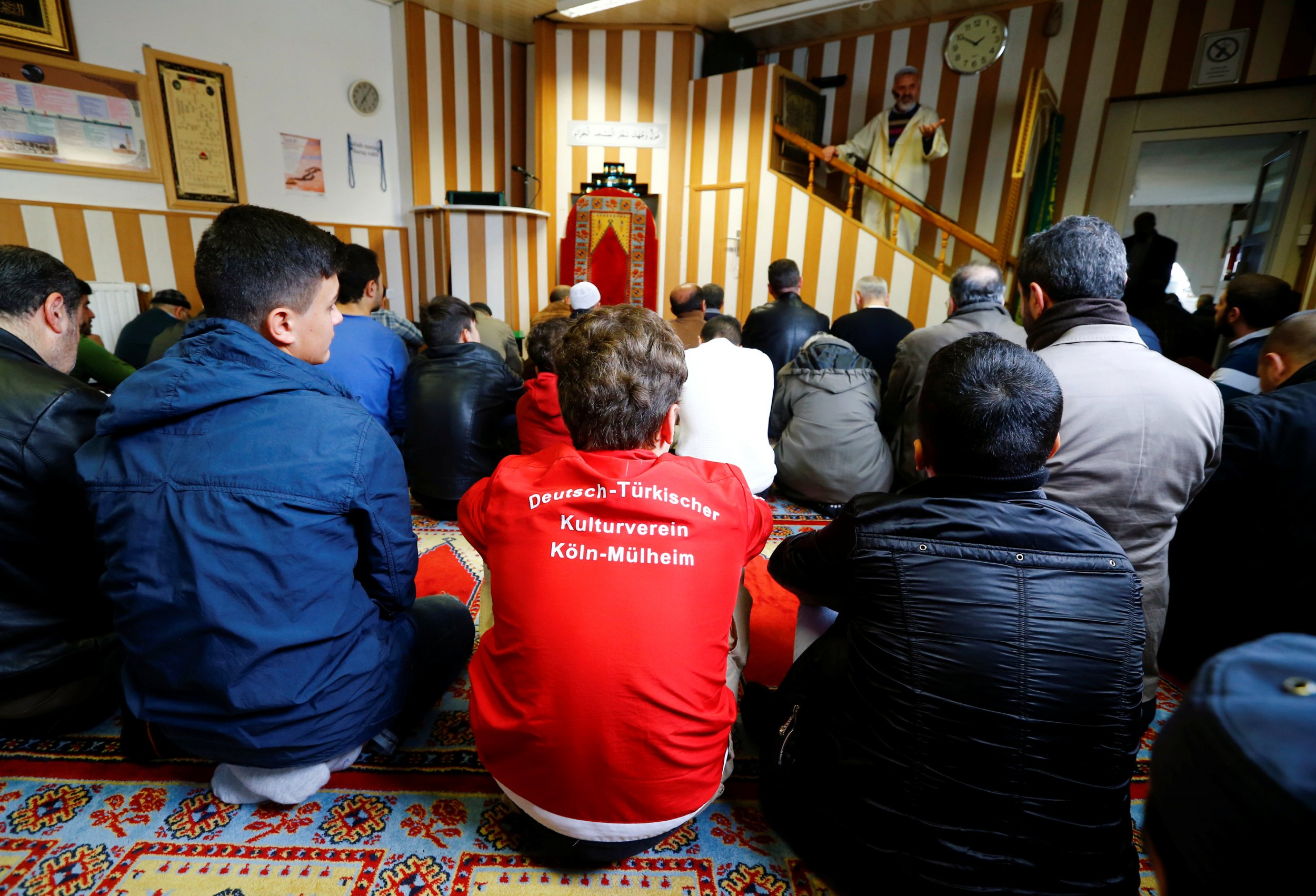 A Muslim leader in Germany has called for state-backed training of imams to include language lessons in a bid to tackle concerns about integration and Islamophobia.
In an article for the country's Sueddeutsche Zeitung, Benjamin Idriz, an imam from the southern state of Bavaria, wrote that preachers could serve as the "driving force behind integration and dialogue" between communities, but that they often lack "basic requirements" such as the ability to speak German.
Idriz pointed out that no state-backed option for the training of imams currently exists in the country and proposed an institute for the teaching of German imams. He suggested the Ludwig-Maximillians University in Munich as one option for its base as the university already includes a center for Islamic studies.
He also warned that many imams who came to Germany from abroad were "directly connected with foreign religious authorities" and therefore "under foreign influence." Commentators in Germany, and elsewhere in Europe, often raise the subject of influence of imams from abroad on Muslim communities as part of the fierce debate about integration and the place of Islam in German life.
The far-right street movement Pegida and the hard-right populist party the Alternative for Germany have both picked up some fringe support with extreme anti-Muslim messages, emboldened by a public backlash against Chancellor Angela Merkel's liberal policies on accepting refugees, temporarily introduced in 2015.
Chancellor Merkel 's center-right Christian Democratic Union (CDU) party has grappled for a response to the far-right's rise, and Jens Spahn, a deputy finance minister who sits on the party's executive committee, called in March for a law regulating Islam in Germany and providing training for imams similar to that Idriz suggested.
Merkel slapped down the suggestion at the time, but her government is exploring how it can restrict the wearing of Islamic full-face veils without violating Germany's pro-religion constitution.
Earlier in June, Franco-German TV broadcaster ARTE sparked controversy when it declined to show a documentary about anti-Semitism in Muslim communities. The broadcaster said that the subject matter of the movie had changed from anti-Semitism in Europe to focus more on Islam and the Middle East and failed to take a "multi-perspective" approach.
After criticism of the network's decision in European media, German public broadcaster ARD is to show the film on Wednesday night.