France Has Become a 'University for Jihadists,' Marine Le Pen Claims during Second Presidential Debate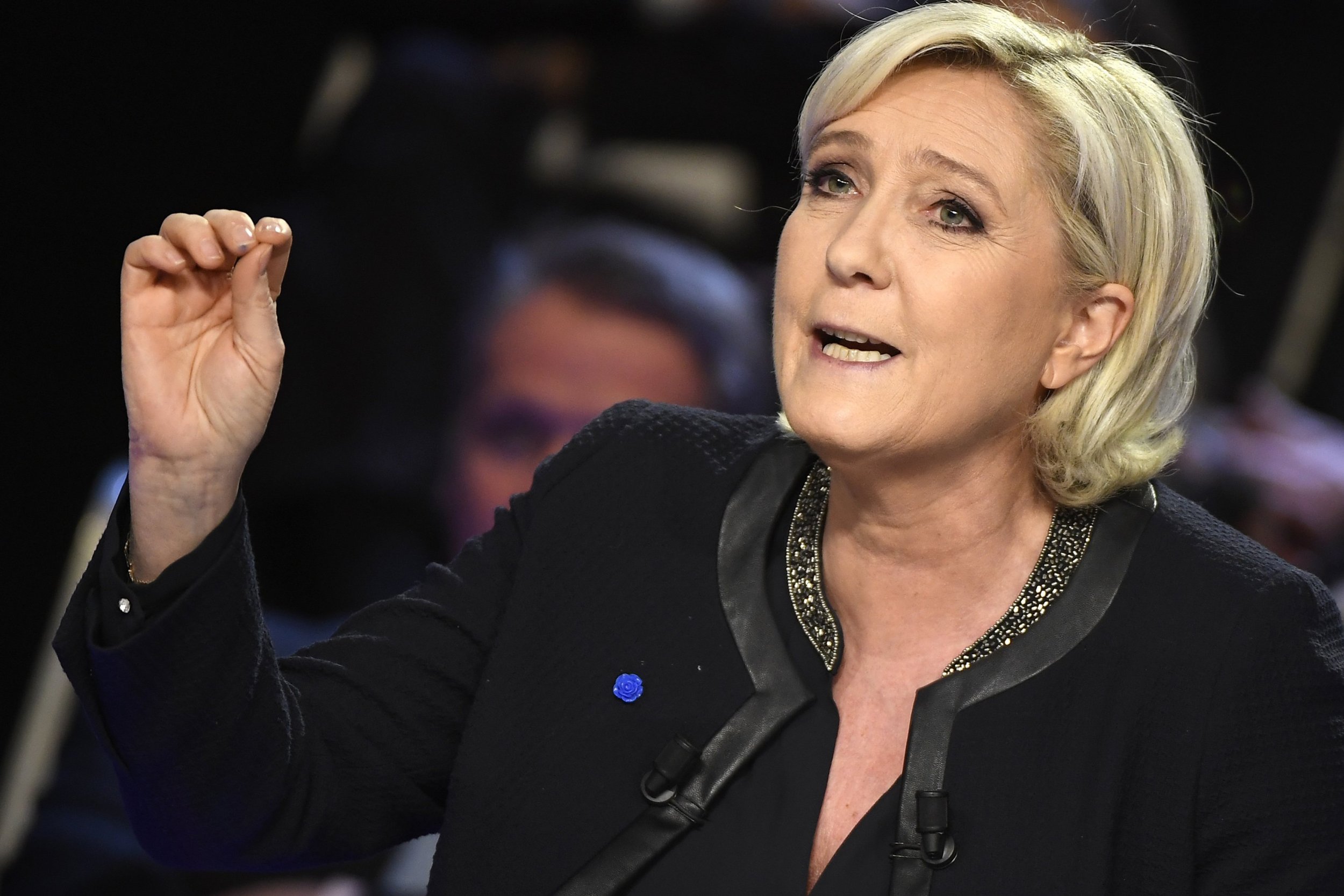 As insults flew during the second televised debate between the contenders in France's upcoming presidential election, far-right leader Marine Le Pen claimed the country had become a "university for jihadists."
Le Pen, who opinion polls suggest is likely to face a runoff against independent centrist Emmanuel Macron on May 7, has repeatedly railed against what she claims is the threat posed by Islam. The leader of the National Front has called for a dramatic reduction in immigration and on Sunday vowed to "uncompromisingly fight Islamist fundamentalism which seeks to impose its oppressive rules in our country."
France has been subjected to a series of terrorist attacks in the past two years from perpetrators claiming they were motivated by Islamic extremism. After the Paris attacks in November 2015 that led to the deaths of 137 people, Le Pen claimed that "France and the French are no longer safe." She struck a similar tone following the Bastille Day truck attack in Nice last year that left 86 people dead. Le Pen said the atrocity was "the fault of the state" and urged the government to declare war on extremists to bring about the "total eradication of Islamic fundamentalism."
It was a tone she struck again as all 11 candidates for the French presidency squared off in front of the television cameras Tuesday.
"[France] must get its borders back because a large number of terrorists have slipped in via migrant flows, and some of these are responsible for the Bataclan massacre," she said. "Now, France is a university of jihadists."
That rhetoric brought strong retorts, not least from Macron, whom polls suggest is in a dead heat with Le Pen going into the first round of the election April 23.
"Sorry to tell you this, Madame Le Pen, but you are peddling the same lies that we've heard from your father for 40 years," Macron said during one particularly fiery exchange.
Le Pen took over leadership of the National Front from her father, Jean-Marie Le Pen, in 2011 and has sought to soften its tone to make it more appealing to mainstream French voters. Under her leadership, the party has witnessed a surge in popularity, with polls showing she is set to get 25 percent of the vote in the first round, although still likely to lose a runoff to Macron.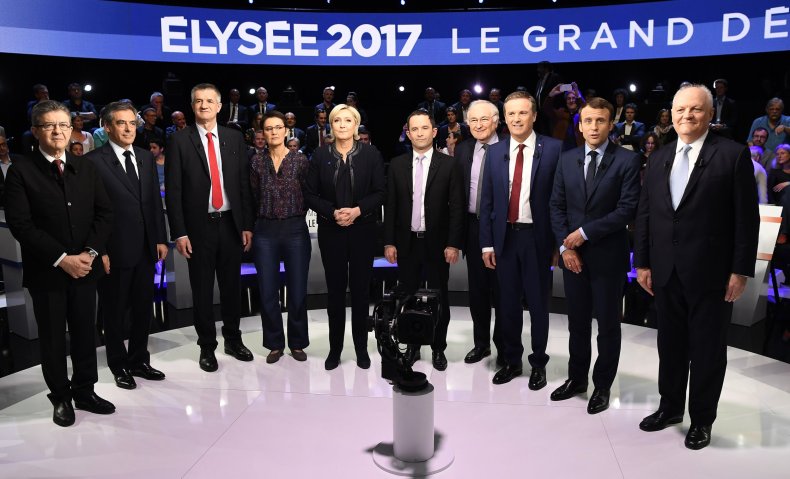 Le Pen also faced criticism from both sides on the debate stage for her stated intention of holding a referendum about abandoning the euro and the European Union within six months of becoming president. While extreme right candidates said her position had softened too much on the EU, Macron attacked from the center.
"Nationalism is war," he said. "I know it. I come from a region that is full of graveyards."
In response, Le Pen returned to her core anti-establishment theme, which she hopes will catapult her to victory next month in the footsteps of Britain's vote to leave the EU and the United States' election of Donald Trump.
"You shouldn't pretend to be something new when you are speaking like old fossils that are at least 50 years old," she said.