Islam in Germany: Berlin Mosque Where Burqas Are Banned and LGBT Muslims Welcome Defies Fatwa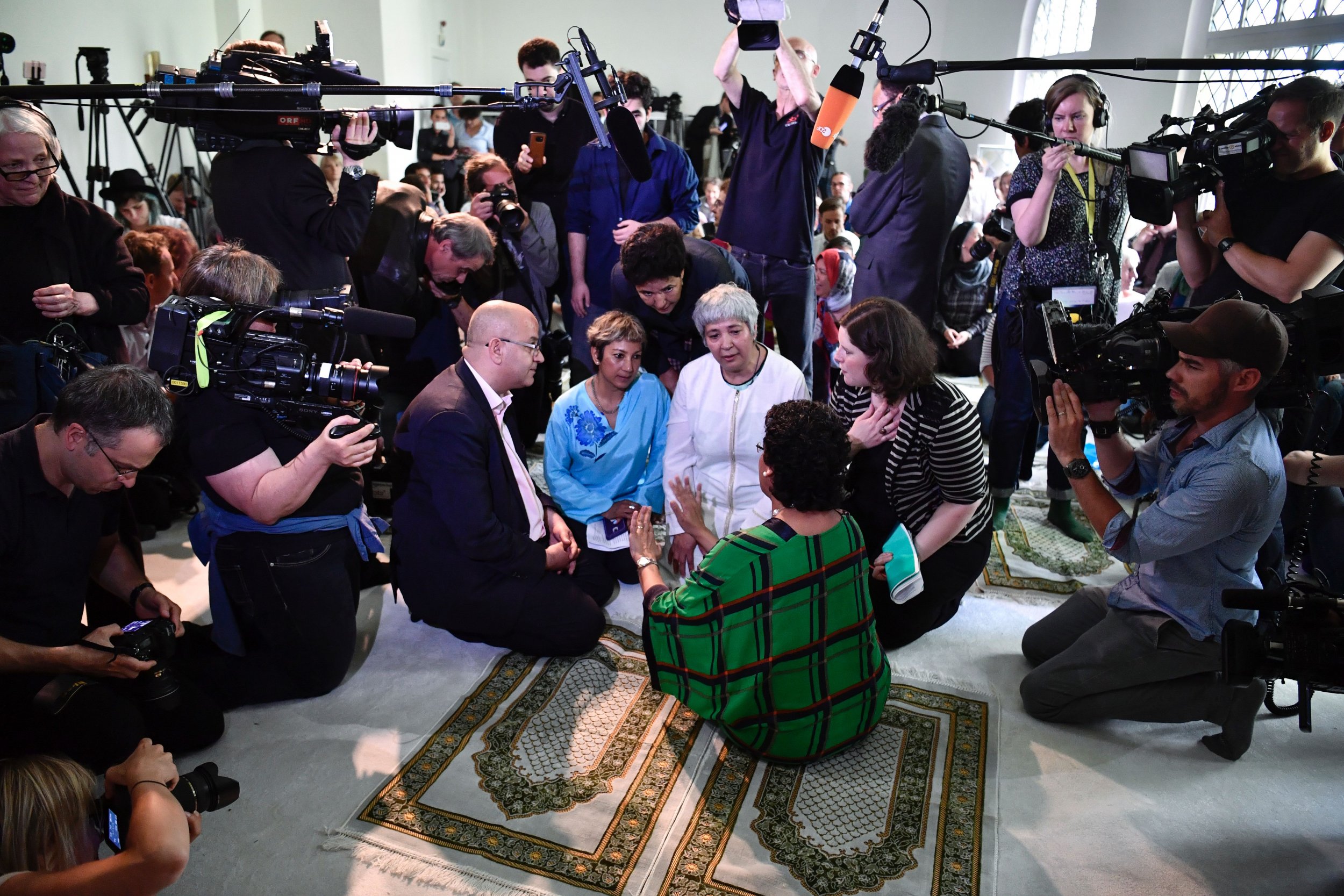 The woman who opened a mosque in Berlin where men and women pray together and face-covering headscarves are banned has vowed to defy a fatwa from Egypt's highest Islamic authority and criticism from the Turkish government.
German-Turkish women's rights activist Seyran Ates, 54, pioneered the opening of the Ibn Rushd-Goethe Mosque in the Moabit neighborhood of Berlin on June 16. Ates said that the mosque was open to all, including LGBT Muslims, and would seek to provide a liberal counterpoint to extremist interpretations of Islam espoused by groups like the Islamic State militant group (ISIS).
But the mosque has not been received well by traditional Islamic authorities in Egypt and Turkey, where Ates was born. Al-Azhar University in Cairo, which is widely regarded as the world's highest authority on Sunni Islamic theology and sharia law, issued a religious judgement (or fatwa) criticizing liberal mosques in general, according to The Guardian.
Read more: Welcome to Berlin's "liberal" mosque, where burqas are banned and men and women pray together
Egypt's state-run Islamic institution, Dar al-Ifta al-Masriyyah, issued a statement on June 19 heavily criticizing the Berlin mosque, saying that men and women praying side by side was a violation of Islam and stating that such liberalization of Islamic values was not the way to combat extremism.
In Turkey, the criticism has been widespread and virulent. Turkey's main religious authority, Diyanet, said that the Berlin mosque's practices "do not align with Islam's fundamental resources, principles of worship, methodology or experience of more than 14 centuries" and described them as "experiments aimed at nothing more than depraving and ruining religion."
Turkish media outlets have also accused Ates of ties to Fethullah Gulen, a U.S.-based cleric. Turkey's President Recep Tayyip Erdogan blamed Gulen for the failed coup in July 2016, which has led to a massive crackdown on freedom of speech and political opposition in Turkish society.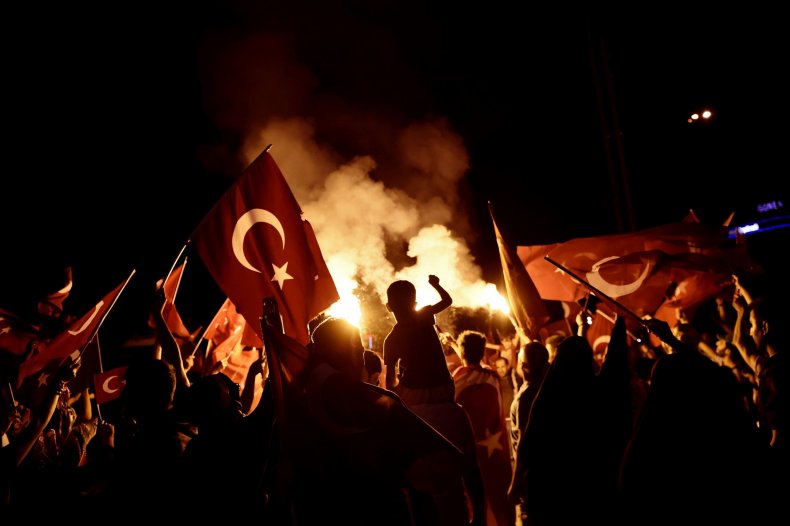 But Ates told The Guardian that she took heart from the criticism. "The pushback I am getting makes me feel that I am doing the right thing," she said. "God is loving and merciful—otherwise he wouldn't have turned me into the person I am."
The mosque is housed in part of an old Lutheran church and is open to Muslims of all traditions, including Sunni and Shiite, as well as people of other religions or no faith. Ates, who is in training as an imam, has led prayers at the mosque; the position of imam is traditionally reserved for men in mainstream Islam.
She also banned the wearing of burqas and niqabs—the former covers the whole face except the eyes; the latter covers the entire face, with a mesh for the wearer to see through—at the mosque as she considered such practices to be "political statements," Ates said in an interview with German magazine Spiegel.
Ates told The Guardian that the congregation has dwindled since the mosque opened as would-be worshippers stayed away due to the controversy. She said that the mosque had nothing to do with Gulen or his followers, and added that she has been the subject of abuse and death threats herself.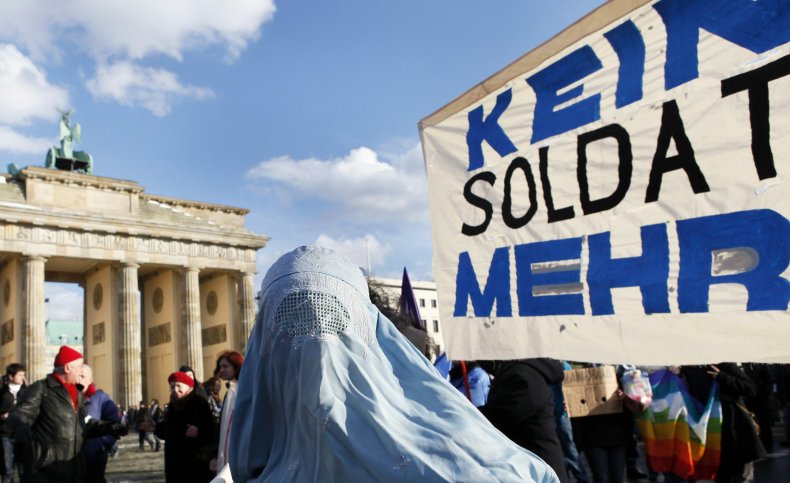 Preaching at the mosque on Friday, Ates called upon her critics to be "brave enough to show their true face" and voice their concerns publicly. "Allah knows their true face anyway. And it is Allah to whom they are accountable, not us," she said.
On its website, the mosque says that it seeks to promote a "secular liberal Islam that separates secular and religious power" and "strives for a contemporary and gender-oriented interpretation of the Qu'ran and 'hadith." The hadith is a collection of sayings about the life and practice of the Prophet Muhammad, which mainstream Sunni Muslims interpret as a normative guide for religious belief and practice.
Ates' project has defenders as well as critics. Following the statement from Turkey's Diyanet, a spokesman for the German Foreign Ministry, Martin Schaefer, said that he "rejected all comments that clearly intend to deprive people in Germany of their right to freely exercise their religion and to limit the right to free expression of opinion," Reuters reported.
A Malaysian female imam based in the U.S., Ani Zonneveld, hit back at criticism received in her home country after she led the call to prayer at the Berlin mosque, while Mona Eltahawy, a prominent Egyptian Muslim feminist and author, expressed her solidarity with Ates.