Boko Haram Execute Eight in Nigeria After Villagers Row With Islamic Police Over Sharia Law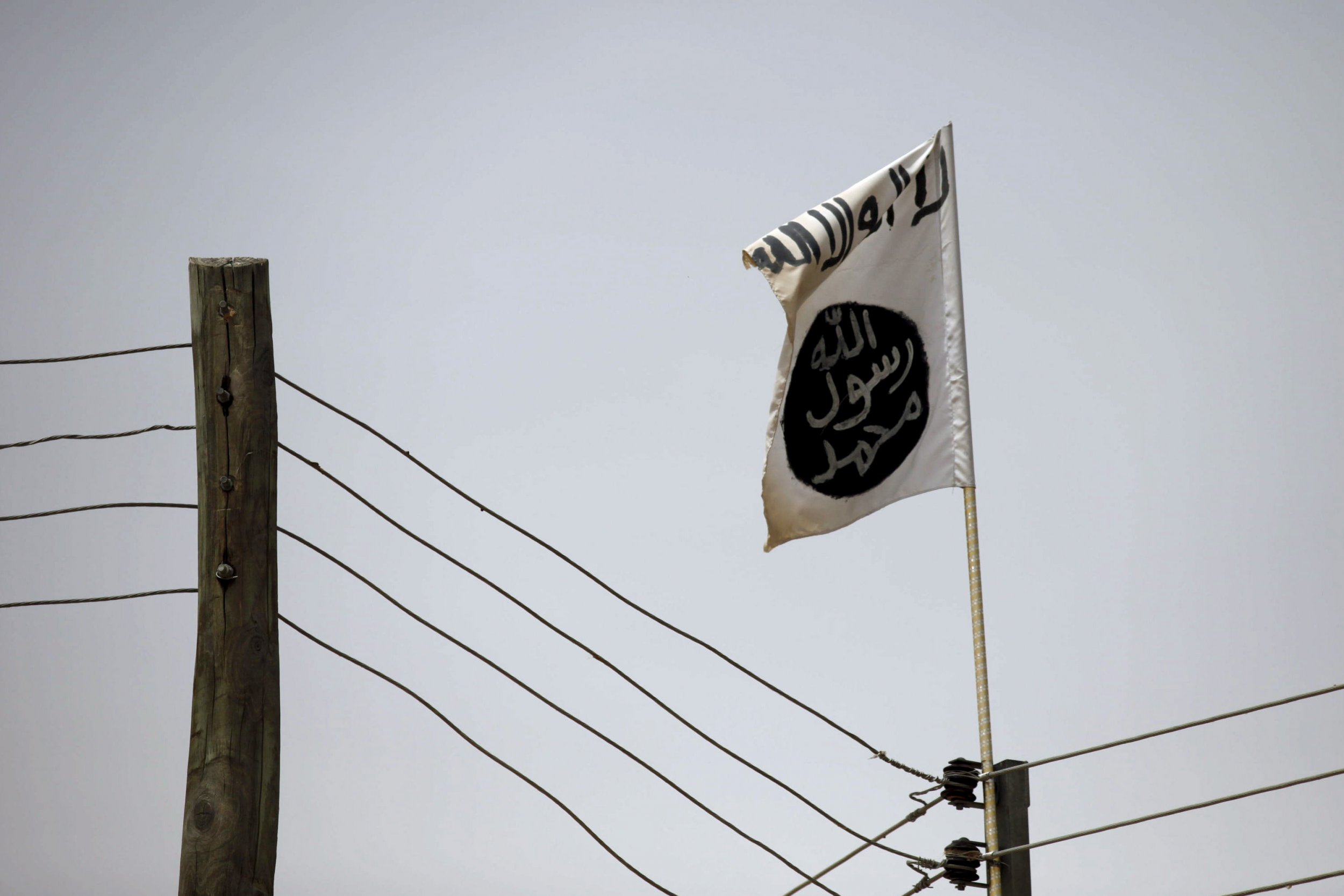 Boko Haram militants in Nigeria executed eight villagers in the West African country after they allegedly tried to fight off the group's hardline Islamic police.
A video released by the Islamist group showed eight people blindfolded and lying face down. A man in a white turban told a crowd that the people were "apostates [who] have left the fold of Islam." Four masked gunmen shot the people at close range as the crowd cheered, AFP reported on Tuesday.
Boko Haram—which means "Western education is forbidden"—launched a war against the Nigerian government in 2009. It has since killed tens of thousands and displaced millions in a bid to create an extremist caliphate in northeast Nigeria.
The man in the turban said that the eight people who were executed had threatened to fight Boko Haram's so-called Sharia police, who enforce the group's hardline interpretation of Islamic law. Boko Haram has previously carried out extreme punishments, such as cutting off hands, on those who fail to follow its rules.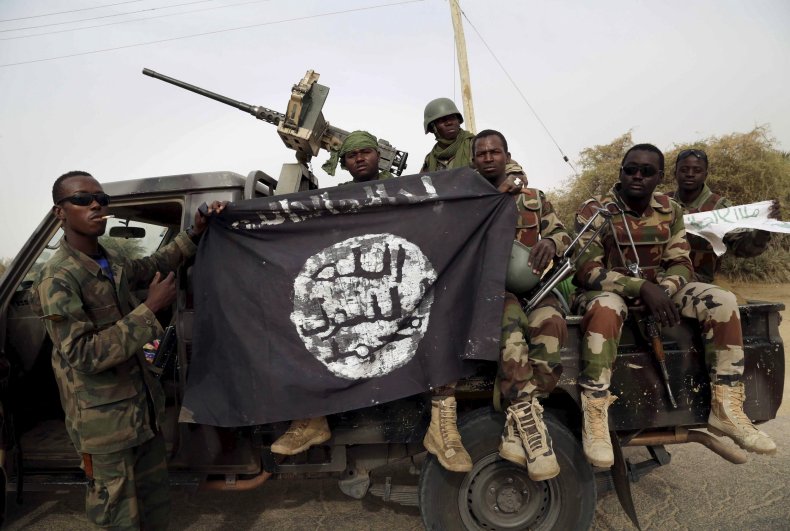 "These people are not different from vigilantes fighting us, spies and Nigerian soldiers," said the unidentified man in the turban, speaking in the Hausa language.
The video also shows other graphic punishments carried out by the militants. These include stoning for alleged adulterers; beheading of purported drug dealers; chopping off the hands of reported thiefs; and flogging for those accused of drinking alcohol.
Sharia law maintains that God has mandated certain punishments, known as hudud, for specific crimes. Some conservative Islamic countries, such as Saudi Arabia, carry out hudud punishments—such as crucifixion for drug smuggling—but in general they are rarely practiced. Several states in northern Nigeria implement Sharia law but are not as extreme in their interpretation as Boko Haram.
Read more: Donald Trump received support from two Nigerian girls kidnapped by Boko Haram
Nigeria's President Muhammadu Buhari—who is in the U.K. on sick leave—has claimed on several occasions to have defeated Boko Haram. Offensives by the Nigerian army and troops from neighboring countries have retaken most of the land it once held, equivalent to the size of Belgium at its peak in early 2015.
But the video suggests that the militants may still control pockets of territory where they can enforce their strict legal and religious code. Boko Haram has also carried out dozens of attacks in 2017, despite Buhari's claims that the group was finished.
Boko Haram pledged allegiance to the Islamic State militant group (ISIS) in 2015, but split into two factions in 2016 following a leadership battle between Abubakar Shekau, the group's longtime chief, and Abu Musab al-Barnawi, who was named the new head in an ISIS publication in August 2016. It is not clear which of the two factions released the video.
It is not clear when the video was made, but the green vegetation featured in the footage suggests that it may have been recorded during the ongoing rainy season.
Nigeria has sought international support, including from the U.S., in fighting Boko Haram. In a phone call with Buhari in February, President Donald Trump expressed support for the sale of attack aircraft to Nigeria for use in counter-terrorism. Former U.S. President Barack Obama demurred from the sale due to alleged human rights abuses and lack of discipline by the Nigerian military, including the accidental bombing of a refugee camp in January that killed more than 100 people.