Islamic Sex Cult Leader's Televangelism Under Fire for Mixing Belly Dancers With Religion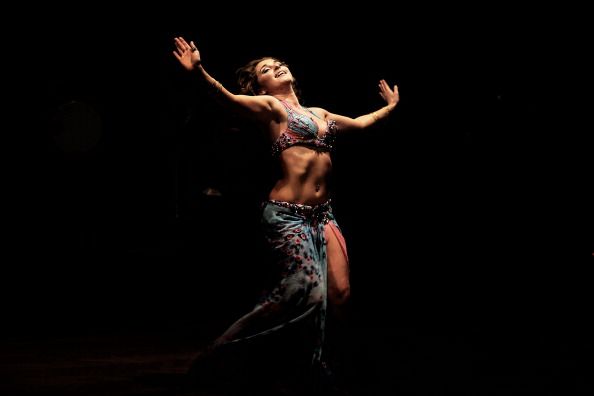 Turkey's most notorious sex-cult leader, Adnan Oktar, was slammed on Thursday by the head of the country's Directorate for Religious Affairs, the Diyanet, who claimed the television personality may have lost his mind.
Oktar is a controversial televangelist whose show mixes theological discussions with visits from attractive young female devotees called "kittens." The kittens call Oktar "master" and sometimes hold their own discussions about why the theory of evolution is fallacious.
Oktar has been a well-known television personality for decades and has written numerous books pushing conspiracy theories about Islamic creationism and freemasonry. Over his many years in the spotlight, he has postured himself as a staunch opponent of Darwinism and materialism. He even succeeded in having the famous atheist Richard Dawkins's website banned in Turkey.
Meanwhile, he has embraced the apparent contradiction of parading women in designer bondage gear across the stage while simultaneously supporting a president who advocates for Muslim women to wear modest clothing.
Over the years, Oktar has been a vocal supporter of Turkey's pious President Recep Tayyip Erdogan, and it was rumored that the two men maintained friendly relations. But Oktar now appears to have gotten on the bad side of the country's religious authorities.
"There are certain religious references [on Oktar's TV show], and he makes belly dancers dance. Is such a thing possible? He has most likely lost his mental balance," said Ali Erbaş, head of the Turkish religious affairs group Diyanet.
"It is not right to watch a TV channel like [Oktar's]. The authority to ban a TV station does not belong to the Diyanet, but the authorized [institution] should ban it," Erbaş suggested.
In recent months, Diyanet also declared that bitcoin is "inappropriate" and issued a fatwa against hair dye.
In 2008, Oktar was convicted and sentenced to three years in jail for creating an illegal organization for personal gain. Prosecutors claimed that he secretly videotaped his followers having sex in order to blackmail them. The case was overturned in 2010.