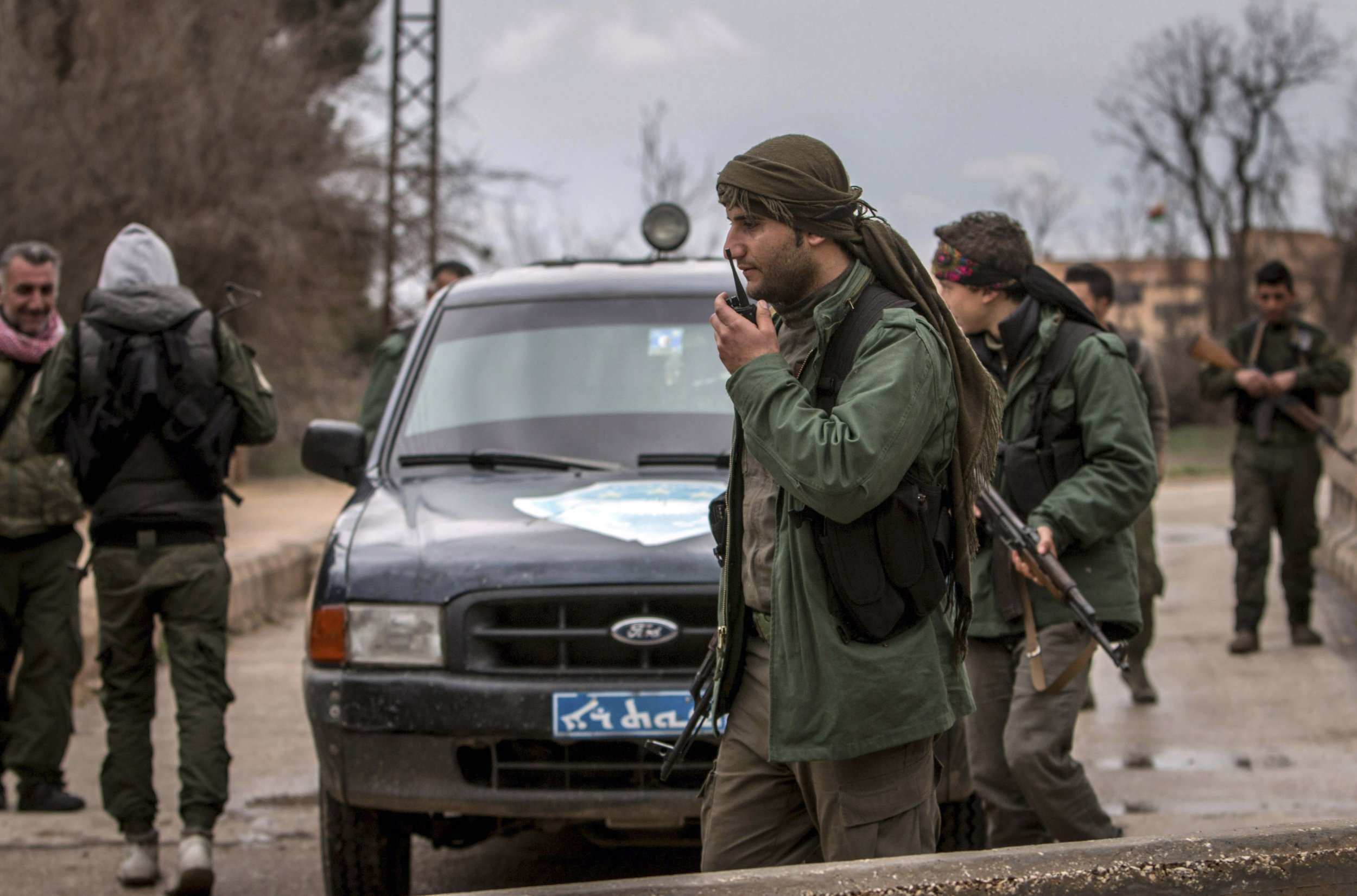 Islamic State militants have abducted, injured and killed thousands of civilians across northern Iraq and uprooted millions from their homes in a bid to eradicate the country's ethnic and religious minorities, rights groups said on Friday.
Several minority communities, including Christians, Yazidis and Turkmen, have been subjected to killings, rape and sexual enslavement, and women and children have been targeted in particular, a report by four human rights organizations said.
Islamic State seized the Iraqi city of Mosul in June last year while sweeping through the north towards Baghdad, meeting virtually no resistance from the army and declaring a caliphate in parts of Iraq and Syria under its control.
Around 8,000 civilians were killed and more than 12,000 wounded between June and December 2014, the United Nations said.
Alison Smith, legal counsel of No Peace Without Justice, said Islamic State had committed war crimes, crimes against humanity and possibly even genocide against minorities in northern Iraq.
Iraq's U.N. ambassador told the U.N. Security Council last week that Islamic State had committed genocide.
Sectarian violence across Iraq has worsened since June last year according to Mark Lattimer, executive director at Minority Rights Group, who said the abduction of thousands of women by Islamic State was "particularly concerning".
"Islamic State have sold Yazidi slaves to families in Mosul, which wasn't hidden or kept secret," Lattimer told the Thomson Reuters Foundation. "Enslavement has become an accepted fact of life in areas under (Islamic State) control."
The report said that thousands of women and girls had been raped, tortured and forced into conversion and marriage, while a pregnant teenager who escaped Islamic State said captives were forced to donate blood to keep wounded fighters alive.
The bodies of women raped and killed by Islamic State in the Turkmen majority town of Beshir in June last year were stripped naked and hung from lamp posts around the city, the report said.
Children as young as 13 have been used to carry weapons and act as human shields for the militants during combat, it said.
"HUMANITARIAN CRISIS"
More than two million people in Iraq have been displaced, primarily in the north, according to the latest figures from the International Organisation for Migration.
The majority are living under bridges or squatting in abandoned buildings, while those in refugee camps face a lack of food, water and healthcare because of government failings and limited aid from international agencies, the report said.
International donors have so far provided 37 percent of the $2.23 billion requested for humanitarian aid for Iraq, according to the United Nations.
"The sheer number of displaced people means the country continues to face a humanitarian crisis... many of them are in a difficult and precarious situation," Lattimer said.
Many minority groups are now trying to leave the country, fearing that the government will be unable to support any return to their communities, locate missing people and ensure the recovery of possessions looted by Islamic State.
"It's a feeling that we are no longer welcome in our own home," one Christian leader told the writers of the report.
The report said the Iraqi government lacked a legal framework to address the rights and entitlements of those displaced, and should clarify its role and responsibilities.
It also called on Iraq to investigate and prosecute corruption in the delivery and acquisition of humanitarian aid, provide urgent assistance to the humanitarian effort, and resettle minorities who have been displaced.
The report was co-authored by the Institute of International Law and Human Rights, Minority Rights Group International, No Peace Without Justice and The Unrepresented Nations and Peoples Organization.