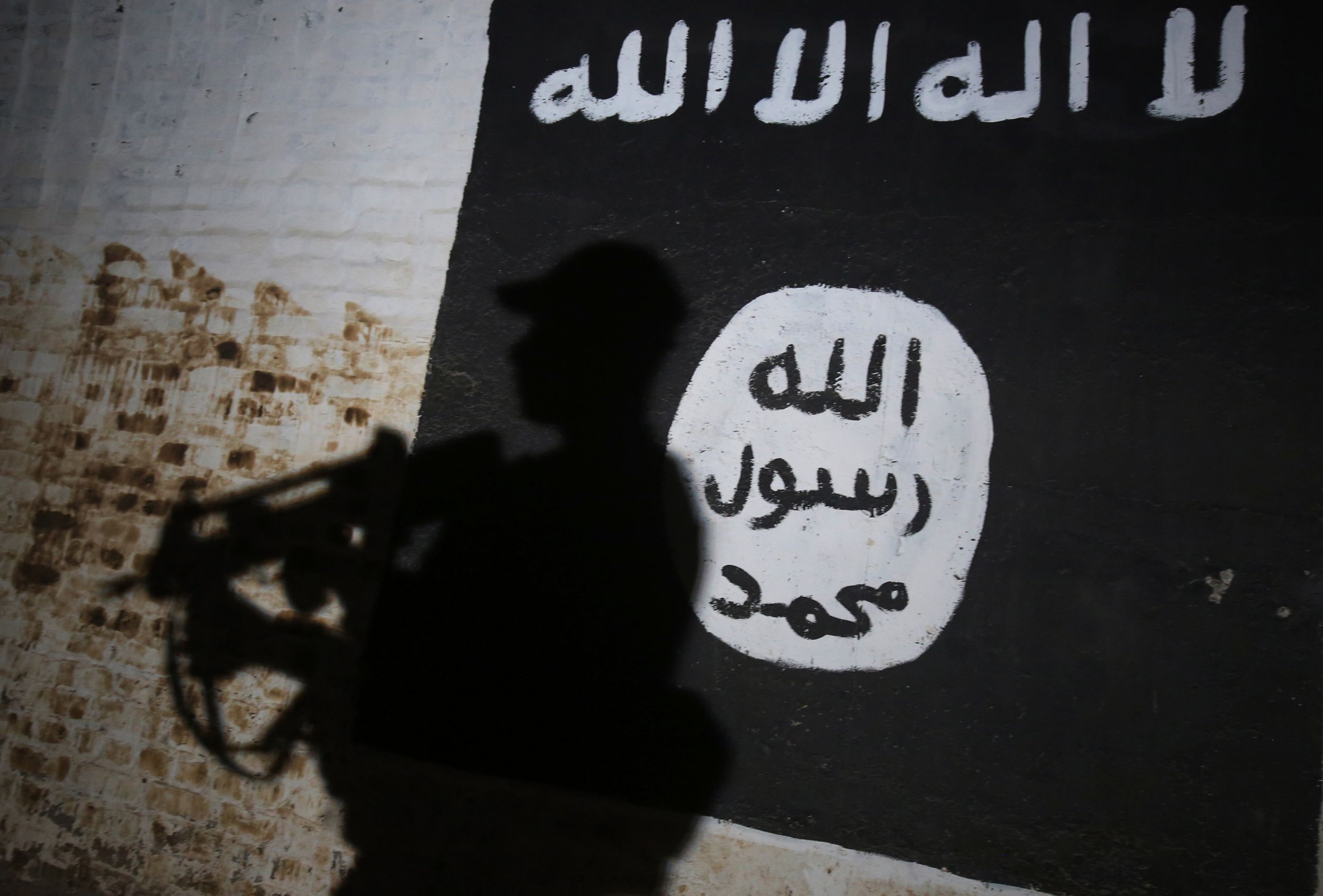 The Islamic State militant group (ISIS) has been linked to two terror-related incidents in New York City in the past two months as its self-declared caliphate in Iraq and Syria has virtually disappeared.
On Monday, several people were injured during an attempted terror attack at Port Authority––New York City's central hub for bus travel and one of the busiest spots in Manhattan. The suspected perpetrator, who was reportedly among those injured, was taken into police custody and transported to a local hospital.
The suspect, Akayed Ullah, is a 27-year-old of Bangladeshi origin who lives in Brooklyn. According to some reports, Ullah was inspired by ISIS to attempt the attack, though an investigation is ongoing.
Monday's incident comes a little more than a month after terror attack in lower Manhattan involving a truck left eight people dead. The suspect in that attack, Sayfullo Saipov, reportedly conducted it in "the name of ISIS."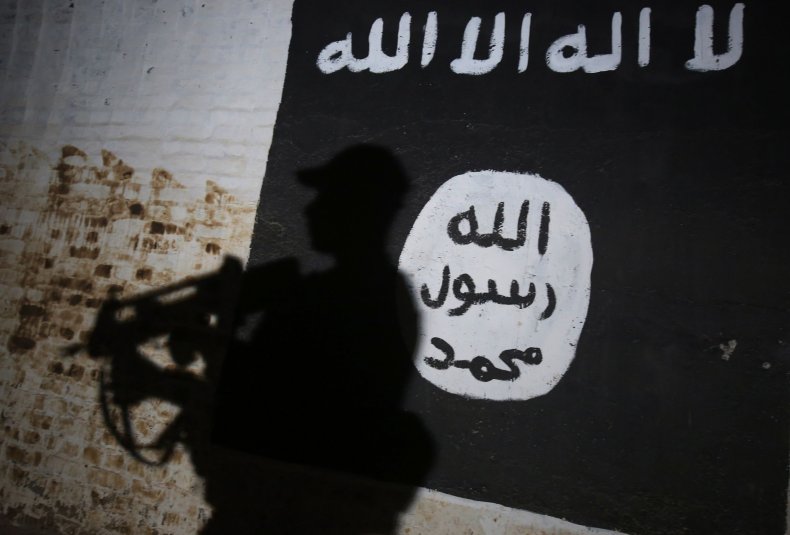 How many attacks has ISIS conducted in the U.S.?
Since 2014, when ISIS declared a caliphate and captured the globe's attention, there have been seven lethal jihadist attacks in the United States, leading to 82 deaths, according to research from the New America Foundation. Not a single one of these attacks were believed to be coordinated by ISIS or one of its networks, but six were believed to be ISIS-inspired in "some form," David Sterman of the New America Foundation told Newsweek. "But in many of those [attacks] the question of whether ISIS was the key or central inspiration is up for debate," Sterman added.
The six lethal ISIS-inspired attacks include: an incident involving a truck in Manhattan that left eight dead on October 31, 2017; an incident in January 2017 in Denver, Colorado, in which a transit guard was shot and killed; a mass shooting at Pulse nightclub in June 2016 in which 49 people were killed; a mass shooting in San Bernardino, California, in December 2015 in which 14 people were killed; an incident in Moore, Oklahoma, in September 2014 in which the perpetrator beheaded a coworker; and a series of four killings from April 2014 to June 2014 across Washington state and New Jersey.
In total, there have been 12 violent (but not necessarily lethal) ISIS-inspired attacks in the U.S. since 2014, said Sterman.
The first time ISIS claimed responsibility for an attack in the U.S. was in May 2015 when two men––Elton Simpson and Nadir Soof––attacked a controversial exhibition featuring cartoons of the Prophet Mohammed in Garland, Texas. One security guard was wounded in the incident and both assailants were killed. Prior to the incident, Simpson and Soof had been in contact with Junaid Hussain, a prominent virtual ISIS recruiter online, and Mujahid Miski, an American who had left the U.S. to fight with Al-Shabaab in Somalia but shifted his allegiance to ISIS later on. Sterman told Newsweek this incident was considered an event "enabled" by ISIS (rather than "inspired" or "directed"), given the individuals responsible actually had a direct interaction with people associated with the terror group online.
But even when ISIS has claimed responsibility for an attack, this doesn't necessarily mean it has trained or directed those responsible.
Relatedly, there's an important distinction to be made between ISIS-inspired and ISIS-directed attacks, Peter Mandaville, a professor of international affairs at George Mason University, told Newsweek.
"ISIS-inspired attacks are very difficult to detect and depend on developing and maintaining conduits of trust and communication between the U.S. authorities and communities vulnerable to the ISIS message," Mandaville said. "A directed attack by ISIS is on the one hand more ominous—in the sense that it speaks to the groups ability to recruit, resource and coordinate overseas attacks—while also on the other hand more conducive to investigation since the individuals involved will often leave traces of their networks and connections that can then be pursued."
How does ISIS spread its influence in the U.S.?
Since 9/11, 103 people have been killed in jihadist attacks on U.S. soil. Every single one of these lethal attacks was perpetrated by someone who was either a U.S. citizen or permanent resident of the United States at the time of the attack.
This means the threat of terrorism to the United States is largely homegrown rather than from foreigners. Moreover, none of the terrorists responsible for lethal attacks come from the predominantly Muslim countries on President Donald Trump's travel ban list.
As ISIS has suffered major defeats in Iraq and Syria––including losing its de facto capital, Raqqa––thousands of its foreign fighters have flocked home. Of the roughly 40,000 people from more than 110 countries who made their way to Iraq and Syria to join ISIS both before and after it became a self-declared caliphate, approximately 129 are believed to be American and only seven have come back to the U.S.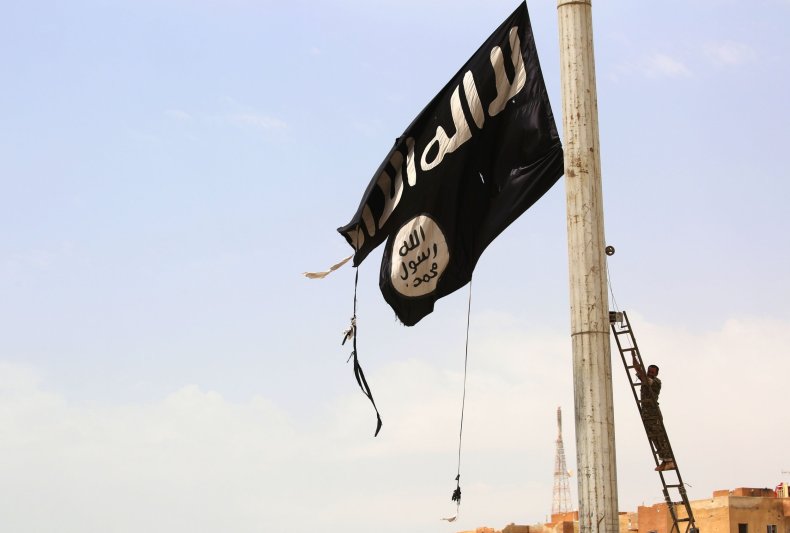 The internet has been a potent tool for ISIS. Of the 129 it recruited to fight in the Middle East, 101 showed a pattern of often downloading and sharing jihadist propaganda online, according to the New America Foundation. Similar evidence of online radicalization has been found regarding ISIS-inspired attacks conducted domestically, including the most deadly incident––the massacre at Pulse nightclub in Orlando.
"Since 2014, Islamic State has waged the most aggressive and effective worldwide recruitment and incitement program of any terrorist group in history," terrorism expert Michael S. Smith II told Newsweek. Smith contended American social media companies need to do far more to reduce their "attractiveness" to terrorists.
What is the nature of the threat ISIS poses to America?
As of August 2017, ISIS had lost 78 percent of its territory in Iraq and 58 percent of what it controlled in Syria. Between this and the small number of Americans who joined ISIS as foreign fighters, it poses a very small threat to the U.S. in terms of overall strength. This is also apparent in the relatively low number of deaths from jihadism in the U.S. since 9/11. Other threats, such as gun violence, pose a far greater danger to Americans on a daily basis. But this doesn't mean America is completely immune to ISIS.
"In and of itself, ISIS does not post an existential threat to the U.S.," according to Mandaville. "However, if it succeeds in carrying out or inspiring a string of attacks on U.S. soil then this will likely further exacerbate an already deeply polarized political landscape in this country. This would make the U.S. less resilient, and would also contribute to a growing sense of U.S. decline. So in that sense the threat may be less from ISIS itself and more a byproduct of how we as a nation respond to their efforts to harm us."
In short, the ways in which America responds to terrorism can arguably be far more dangerous to the nation's health than any single attack or terror group.