Islamic State Claims Responsibility After Yemen Official Killed by Car Bomb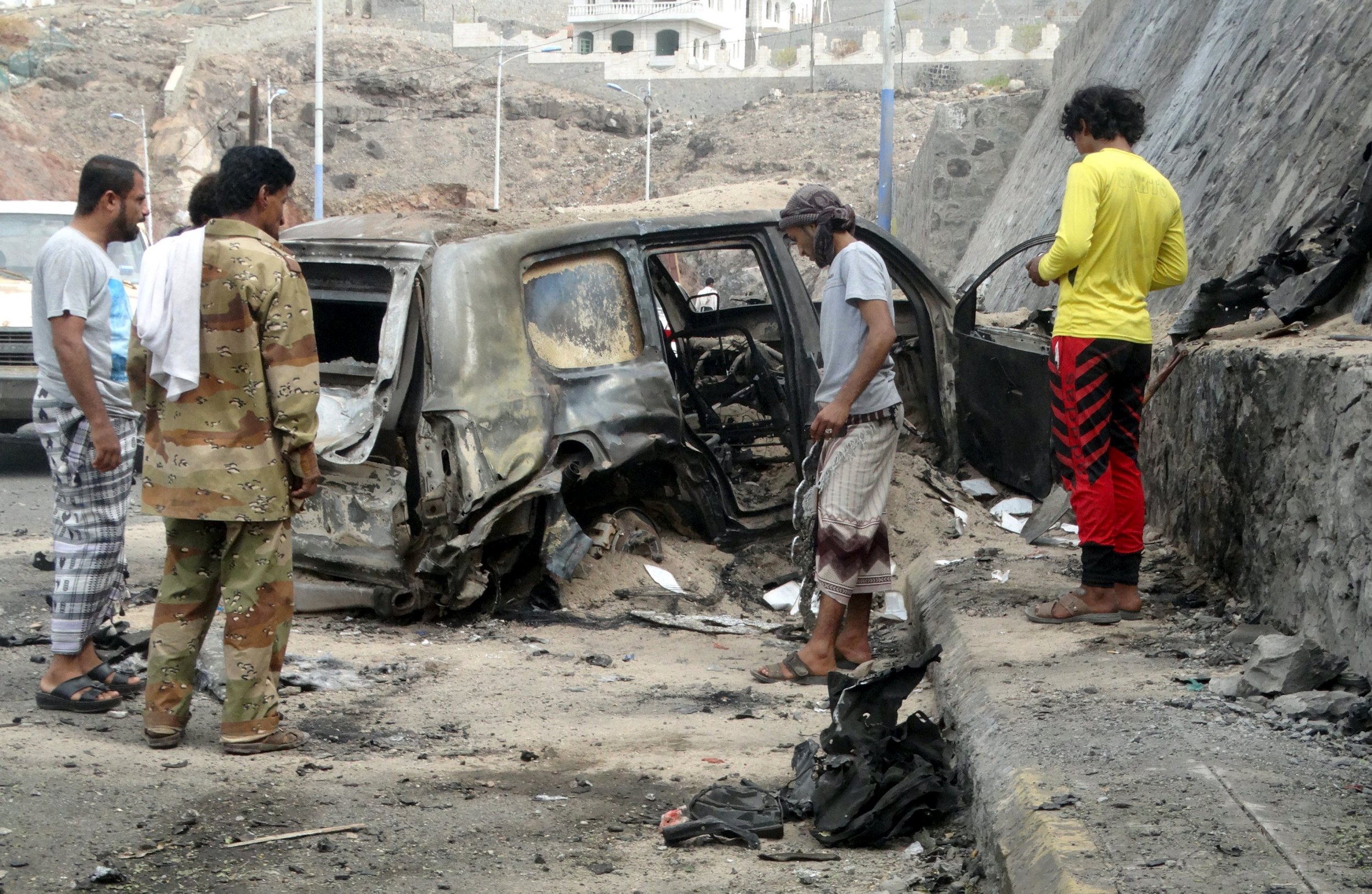 The Islamic State (ISIS) militant group has claimed responsibility for an attack that killed the governor of Aden, the south port city in Yemen, on Sunday.
The governor, Major General Jaafar Mohammed Saad, was killed along with several of his bodyguards when a car bomb was detonated next to their vehicle as they drove by, the BBC reports. ISIS claimed it was responsible for setting off the car bomb. Since a civil war broke out in Yemen earlier this year, ISIS has established a growing presence in the country.
The BBC reports that ISIS declared in a statement released on Sunday it is planning more attacks against "the heads of apostasy in Yemen." The statement included photos of the vehicle the group says it rigged with explosives that was detonated as Saad's car drove past.
Yemen's President Abd Rabbu Mansour Hadi recently returned to Aden following several months in exile in Riyadh, Saudi Arabia. Saad was known to be close to Hadi and was appointed governor in October. Hadi's government fled Aden after Houthi rebels made an advance south from Sanaa to the city. Aden was recaptured by Yemeni government forces, backed by Saudi-led airstrikes, in July.
The attack against Saad happened in the Tawahi district of Aden, which has been a stronghold for fighters with the Al-Qaeda militant group, Al Jazeera reports. In October, Al-Qaeda claimed responsibility for a shooting and suicide bomb attack that killed 10 soldiers guarding an intelligence building in Hodaida, western Yemen.
The death of Saad comes one day after the United Nations envoy to Yemen, Ismail Ould Cheikh Ahmed, met with Hadi to discuss peace talks between the Yemeni government and Houthi forces. The meeting took place in Aden on Saturday.
Millions are at risk of starvation in Yemen, which was already one of the world's most malnourished countries before the war began.