Islamic State Enters Ruins of Syria's Palmyra After Storming City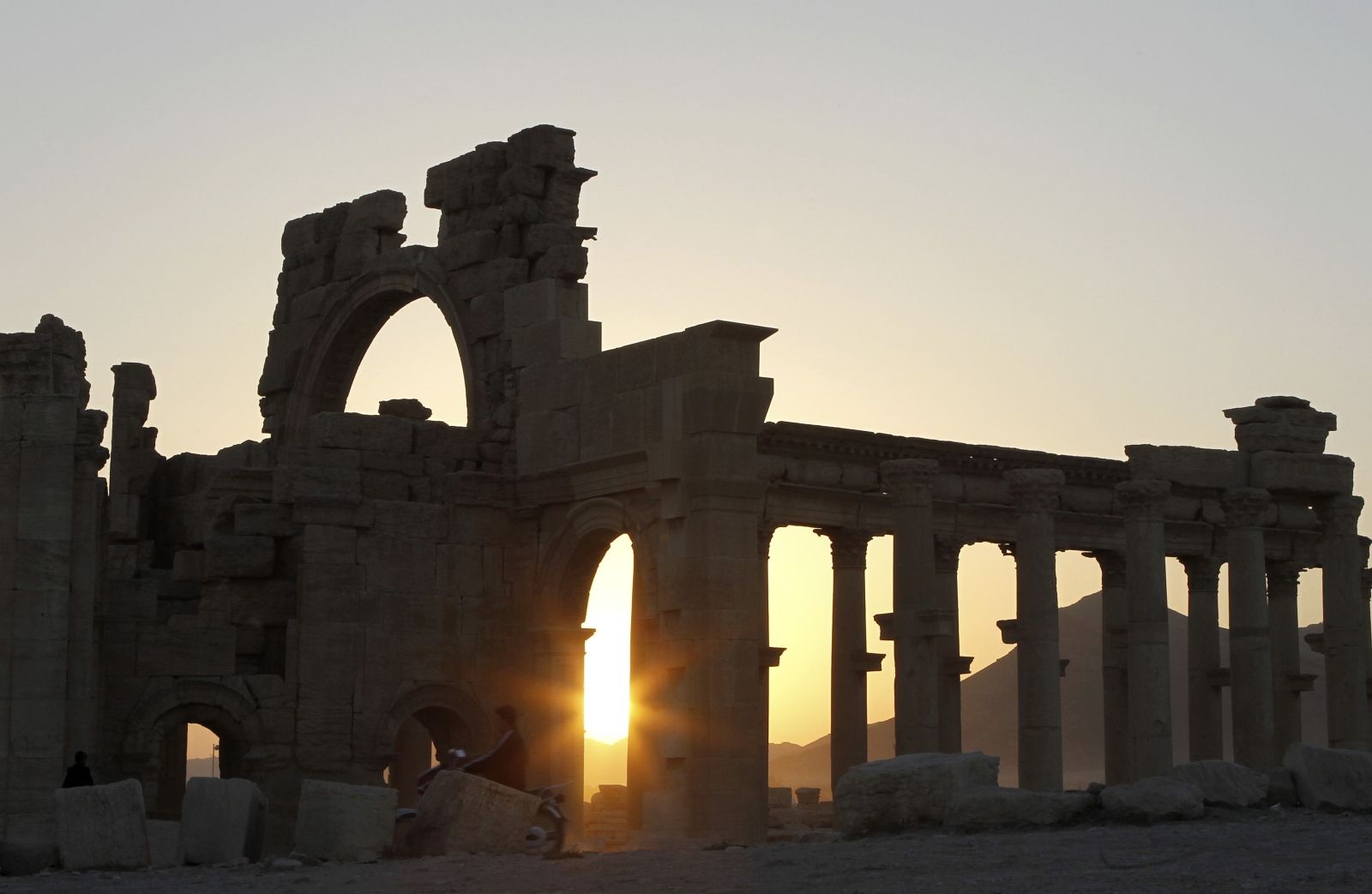 Islamic State fighters in Syria have entered the ancient ruins of Palmyra after taking complete control of the central city, but there are no reports so far of any destruction of antiquities, a group monitoring the war said on Thursday.
The offshoot of al Qaeda has taken control of the city's military air base and prison after storming them on Wednesday, Rami Abdulrahman, head of the Britain-based Syrian Observatory for Human Rights, said by telephone.
Islamic State said in a statement posted by followers on Twitter that it was in full charge of the city, including the military installations, and that the retreating pro-government forces had left behind a large number of their dead.
Clashes since Wednesday had killed at least 100 pro-government fighters, said Abdulrahman, who bases his information on a network of sources on the ground.
It is the first time Islamic State has taken control of a city directly from the Syrian military and allied forces.
The ultra-hardline Sunni Muslim group has destroyed antiquities and ancient monuments in neighboring Iraq and there are fears it might now devastate Palmyra, one of the most important ancient World Heritage sites in the Middle East.
The major assault on the city, which started a week ago, is part of a westward advance by Islamic State that is adding to pressures on the overstretched army and pro-government militia, which have also recently lost ground in the northwest and south.
The fall of Palmyra comes just days after the Islamic State seized Ramadi, the capital of Anbarprovince in neighboring Iraq, dealing a significant blow to U.S. efforts to defeat the radical group.
EVACUATION
Islamic State now controls more than half of Syrian territory, the Observatory said.
The areas it holds are mostly sparsely inhabited. Syria's main cities, including the capitalDamascus, are located on its western flank along the border with Lebanon and the coastline and have been the priority for the government of President Bashar al-Assad.
Syrian state television said late on Wednesday that pro-government forces had withdrawn from Palmyra after managing to evacuate most of its civilian population.
"The (Islamic State) terrorist attack on Palmyra is to take revenge on Syrian society and civilization," Syria's antiquities chief told state news agency SANA.
He told Reuters on Wednesday that hundreds of statues had been removed to protect them from destruction but that he feared for the city's museum and large monuments.
Palmyra's ancient monuments lie on the southwestern fringe of the modern city, which is also known as Tadmur, and were put on UNESCO's World Heritage in-danger list in 2013.
Palmyra used to be one of the most important cultural centers in the ancient world and stood on a trade route that linked Persia, India and China with the Roman Empire.
Capturing the city marks a strategic military gain for Islamic State, because it is home to modern army installations and situated on a desert highway linking Damascus with Syria's eastern provinces and with Homs city to the west.
Islamic State Enters Ruins of Syria's Palmyra After Storming City | World