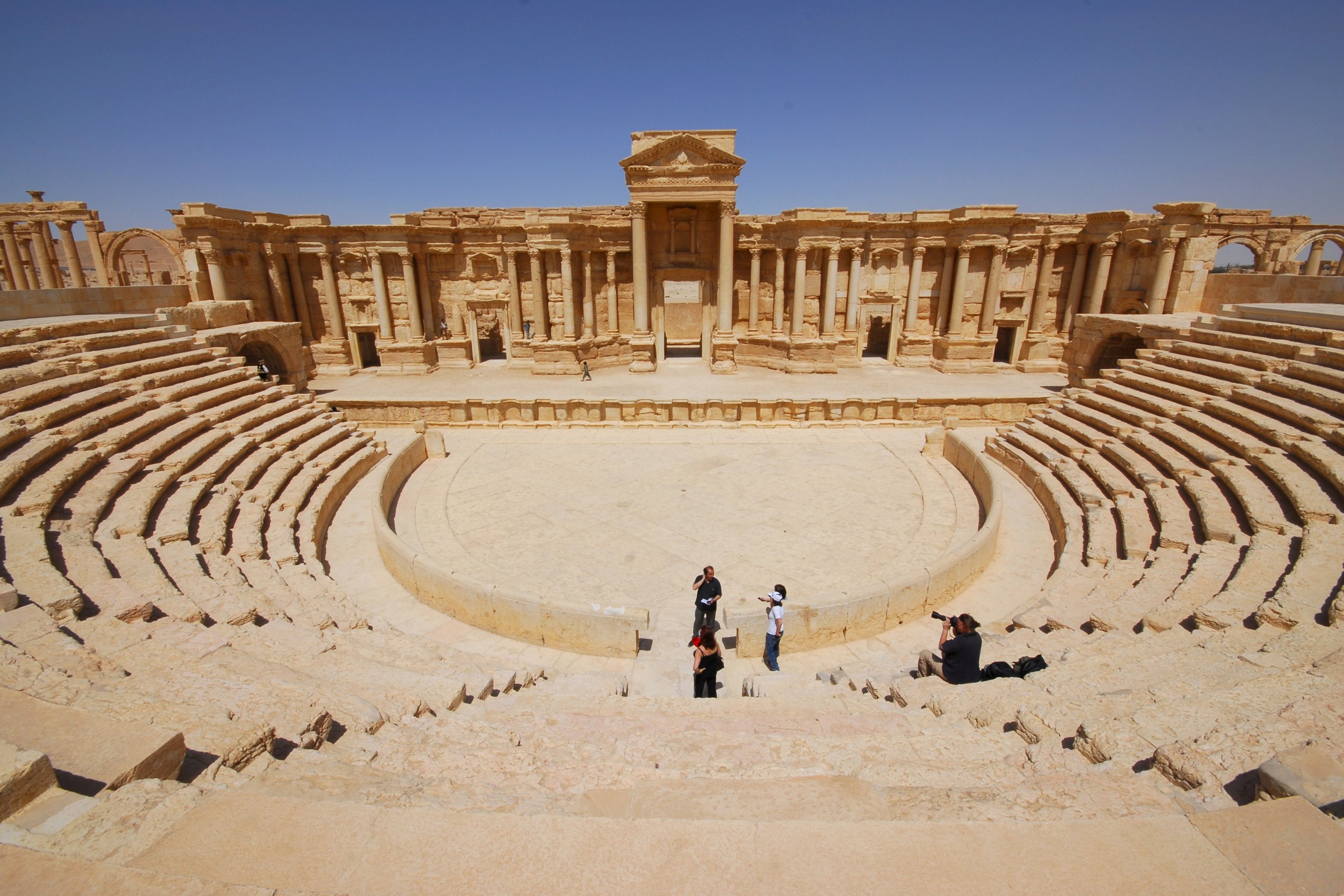 ISIS claims that it hasn't harmed the ancient ruins in the Syrian city of Palmyra, where the terrrorist group took control last week. Its media branch posted photos online that purport to show the ruins intact after it seized the city, Reuters reports. The news service was unable to independently authenticate the images but reports that activists in touch with people inside the city confirm that the ancient ruins have not been destroyed.
"Concerning the historic city, we will preserve it and it will not be harmed," a man claiming to be the ISIS commander Abu Laith al-Saoudy told Alwan, a Syrian-opposition radio station, in an interview posted to YouTube on Tuesday, according to The Guardian. "The historic buildings will not be touched, and we will not bring bulldozers to destroy them like some people think," he said. "What we will do is break the idols that the infidels used to worship."
A group that purports to be linked to ISIS released a video Tuesday showing what look like the undamaged ruins of Palmyra, according to The Washington Post, although the newspaper said it was not able to confirm when the footage was shot.
Meanwhile, on Wednesday ISIS militants used Palmyra's ancient amphitheater as the location for an execution of 20 men it accused of supporting the government, according to the Syrian Observatory for Human Rights.
"For [the ISIS militants], Palmyra stands for a Syria that is pre-Islamic and pagan," Joshua Landis, director of the Center for Middle East Studies at the University of Oklahoma, told the Post via email. "It is idolized by Syria's religious minorities and secular Sunnis, who look to the Mediterranean culture of Syria and not so much to the Islamic conquests of Mohammad."
Palmyra, also known as Tadmur, is in central Syria, northeast of Damascus. UNESCO, which designated the city's ruins a World Heritage site in 1980, calls Palmyra "an oasis in the Syrian desert" that "contains the monumental ruins of a great city that was one of the most important cultural centres of the ancient world. From the 1st to the 2nd century, the art and architecture of Palmyra, standing at the crossroads of several civilizations, married Graeco-Roman techniques with local traditions and Persian influences."
UNESCO's World Heritage Committee added Palmyra to its "List of World Heritage Properties in Danger" in 2013, along with the five other Syrian World Heritage sites. As recently as last week, UNESCO Director-General Irina Bokova reiterated the organization's appeal to protect Palmyra.
"I am deeply concerned by the situation at the site of Palmyra. The fighting is putting at risk one of the most significant sites in the Middle East and its civilian population," she said in a statement released May 20, just as ISIS was taking control of the city. "It is imperative that all parties respect international obligations to protect cultural heritage during conflict, by avoiding direct targeting as well as use for military purposes."