For Islamic State Group, Children Are Victims, Perpetrators, Witnesses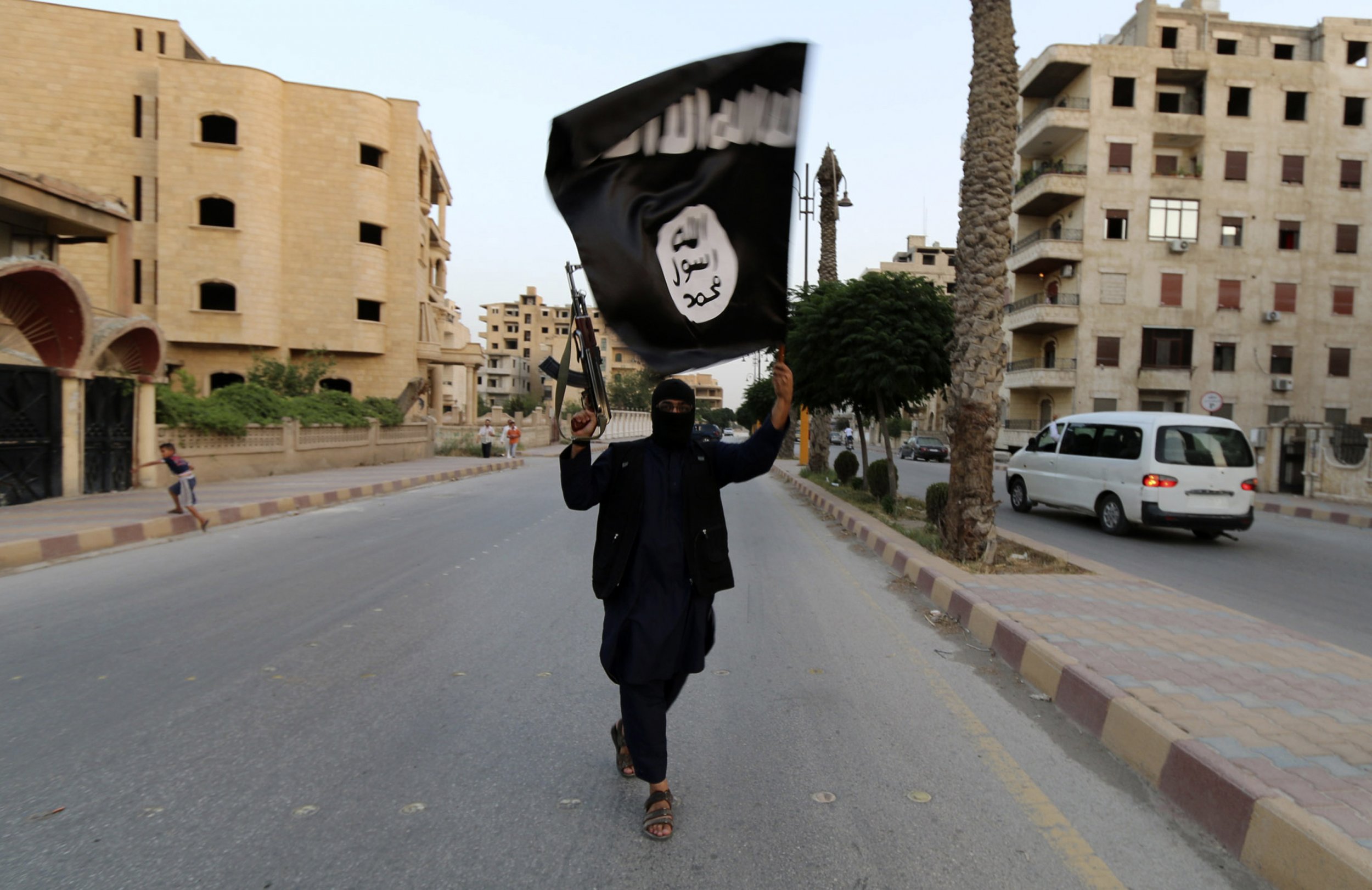 The Islamic State, more commonly known as ISIS, has its eye on children and teenagers to serve as guards, spies, cooks and fighters for its radical cause. At the same time, the extremist group has targeted children as victims and perpetrated violence in plain sight for passersby of any age to see.
The role of children in the group was explored in an in-depth report by the Associated Press, which described how ISIS exploits and recruits children.
Another report, released earlier this month by the United Nations, detailed how children have been "the victims, perpetrators and witnesses of ISIL executions."
"Collected information reveals that ISIS prioritises children as a vehicle for ensuring long-term loyalty, adherence to their ideology and a cadre of devoted fighters that will see violence as a way of life," wrote the authors of the report, titled Rule of Terror: Living under ISIS in Syria, and compiled by the UN Independent International Commission of Inquiry.
The UN report cites examples of 15-year-old Mohammed Qatta, a coffee seller in Aleppo, who was publicly executed in June 2013, of a 16-year-old fighter who allegedly cut the throats of two captured soldiers in August of this year, and of a seven-year old boy who, while walking with his father, witnessed a man's body dangling from a cross in July of this year and woke up panicked throughout the night afterward. An interviewee from Al-Hasakah, in northeast Syria, reported seeing nearly a dozen young boys ages 13 and 14 working as guards for ISIS headquarters and checkpoints, armed with Kalashnikovs and grenades.
"The armed group employs education as a tool of indoctrination, aiming propaganda at children to foster a new generation of recruits," said the UN report, which was based on more than 300 interviews with first-hand witnesses and victims who have fled or are still living in ISIS-controlled areas. "In Raqqah city, children are gathered for screenings of videos depicting mass executions of Government soldiers, desensitising them to extreme violence."
In May, the Islamic State abducted 153 Kurdish boys who had traveled from Kobane--a Syrian city on the Turkish border now under siege by ISIS--to Aleppo to take school exams. The captors forced the teenagers, some as young as 14, to watch videos of beheadings and attacks and instructed them in ISIS's militant ideology. They released the child hostages piecemeal, letting the last 25 go on October 29.
"They are abducting children and forcing them to join, they are brainwashing children and indoctrinating them to join their group," Leila Zerrougui, the U.N. secretary-general's special representative for children and armed conflict, told the AP. "All the tools used to attract and recruit children are used by this group," she said.
Conflict in Syria and Iraq have displaced an estimated 13.6 million people, the U.N. refugee agency UNHCR said earlier this month.
As the AP reports, the "use of children by armed groups in conflict" is neither a new concept nor unfamiliar in the region. In the past, the Khmer Rouge conscripted children as soldiers during its genocide in Cambodia. Children have also been employed in conflicts in Uganda, Sierra Leone, Sri Lanka, Mozambique, and more. In the recent conflicts in the Middle East, they have been recruited by both the Free Syrian Army and the Nusra Front, according to the AP.
But both the UN and AP reports depict ISIS targeting children in a more systematic and unapologetic way, across large swaths of land under its control.
"What is new is that ISIS seems to be quite transparent and vocal about their intention and their practice of recruiting children," Laurent Chapuis, UNICEF regional child protection adviser for the Middle East and North Africa, told the AP. They are using children as young as 10, 12 as combatants, messengers, spies, guards, as well as cooking, cleaning, sometimes providing medical care to the wounded, Chapuis says.
Because it's clear that the violations are deliberate, the UN report says, "ISIS has violated international humanitarian law and perpetrated war crimes on a mass scale."
"The inhuman behavior of this armed group, that calls itself a state," Karen Abuzayd, a member of the UN panel, told the New York Daily News, "cries out for more determined and robust action by the international community and other parties on the ground."