ISIS Kills 140 Kobani Civilians in Second Biggest Attack: Monitor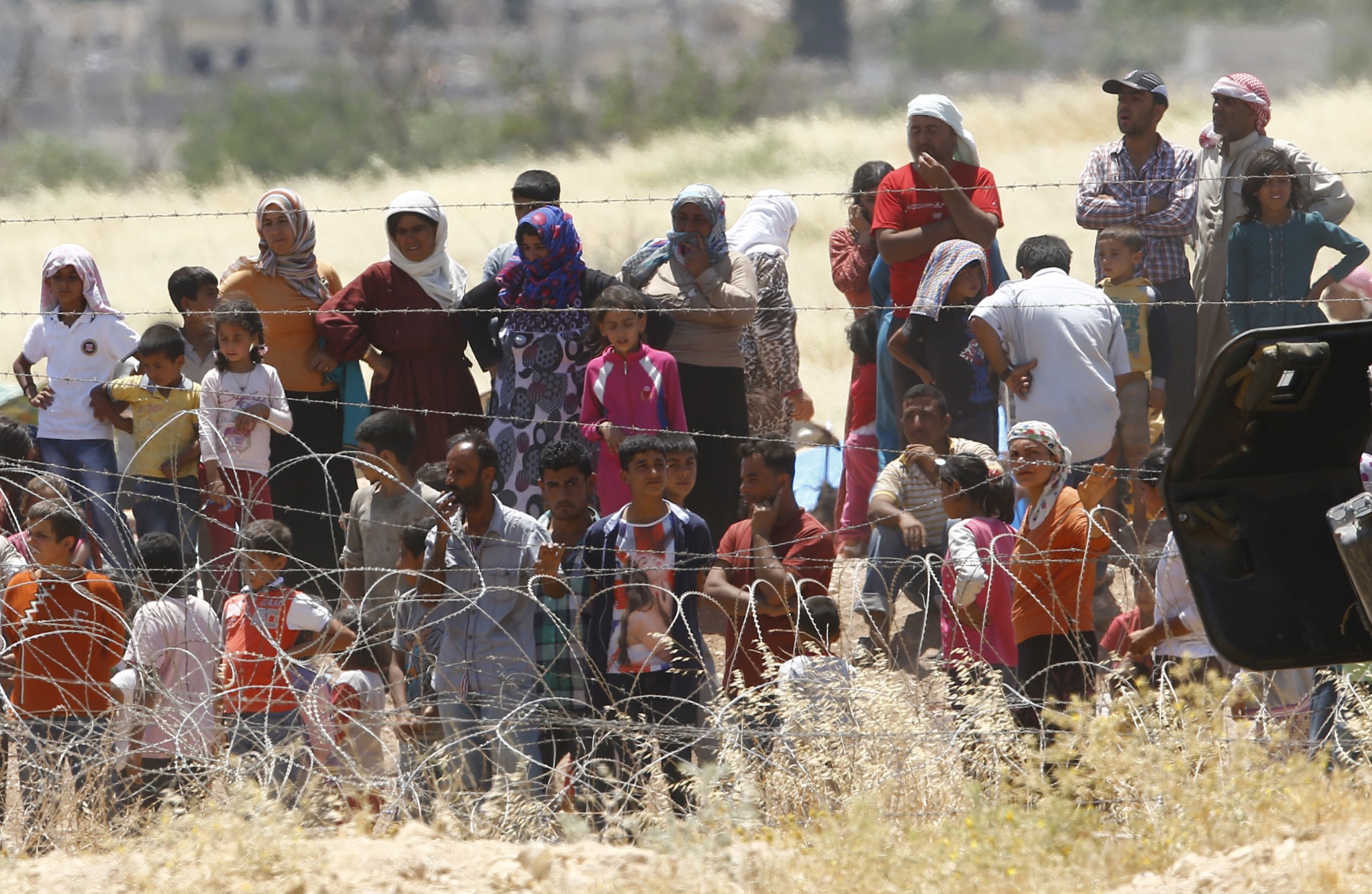 ISIS militants killed more than 140 civilians in the Syrian town of Kobani Thursday in what activists are calling the group's second biggest massacre since declaring the establishment of an Islamic caliphate across parts of Iraq and Syria a year ago.
Civilians in the contested border town between Syria and Turkey, otherwise known as Ayn al-Arab, as well as in the nearby village of Brakh Bootan were attacked by ISIS members wearing the uniforms of the Kurdish People's Protection Units (YPG), according to the U.K.-based Syrian Observatory for Human Rights. More than 200 people were wounded. Elderly people, women and children are among the dead, according to the Observatory.
"They were wearing YPG uniforms, so when people saw them they did not fear them, and they [ISIS] opened fire. Many civilians lost their lives," Idriss Nassan, a spokesman for the Kurds in Kobani, told CNN. Eyewitnesses say gunmen, some of whom spoke Kurdish, knocked on houses in the city and killed people as they came out.
Kurdish officials said more than 145 people were killed in the attack, while Rami Abdul Rahman, head of the Observatory, said 146 died.
ISIS fighters attempted to seize Kobani in January, but Kurdish forces staved off an attack with the help of airstrikes by a U.S.-backed coalition. ISIS launched Thursday's attack after YPG fighters blocked off one of the militant group's main supply routes near the Syrian city of Raqqa, which has become the de facto capital of ISIS's self-declared caliphate. The dawn attack was accompanied by bomb attacks, including a car bomb, the BBC reports. Fighting between the group and the YPG continued Friday.
ISIS has engaged in brutally violent tactics since announcing its goal to establish a caliphate, including beheadings, crucifixions and sexual slavery. It has successfully seized large swaths of Syria and Iraq, including the Iraqi cities of Mosul and Ramadi.
The largest attack by the group occurred last August when more than 700 members of the al-Sheitat tribe in the ISIS-controlled province of Deir Ezzor, in eastern Syria, were killed over a two-week period, Al-Jazeera reports.
Analysts suggest the ISIS attacks on Kobani might be an attempt to divert the YPG from Raqqa.
On Friday, ISIS militants launched a separate attack on government-held areas in Hasaka, in northeastern Syria and 170 miles east of Kobani, Reuters reports. More than 60,000 people have reportedly fled, and more than 200,000 may eventually try to flee, according to the United Nations.
An attack in the Tunisian resort town of Sousse killed more than 27 people on Friday, the BBC reports, although no one has yet claimed responsibility for the attack. A separate attack in the French city of Grenoble, in which a decapitated head was found outside a factory, is being attributed to radical Islamists. An ISIS-affiliated group claimed responsibility for an attack on a Shiite mosque in Kuwait City, the Kuwaiti capital, which killed more than 25 people on Friday.
The Syrian conflict involving the government of Bashar Assad, Syrian rebels and, since 2011, ISIS has killed more than 230,000 people since that year. More than 4 million Syrians have become refugees, and more than 7 million are displaced inside the country, according to the U.N.'s refugee agency.