Islamic State Presses Assault on Syrian Border Town as Kurds Warn Turkey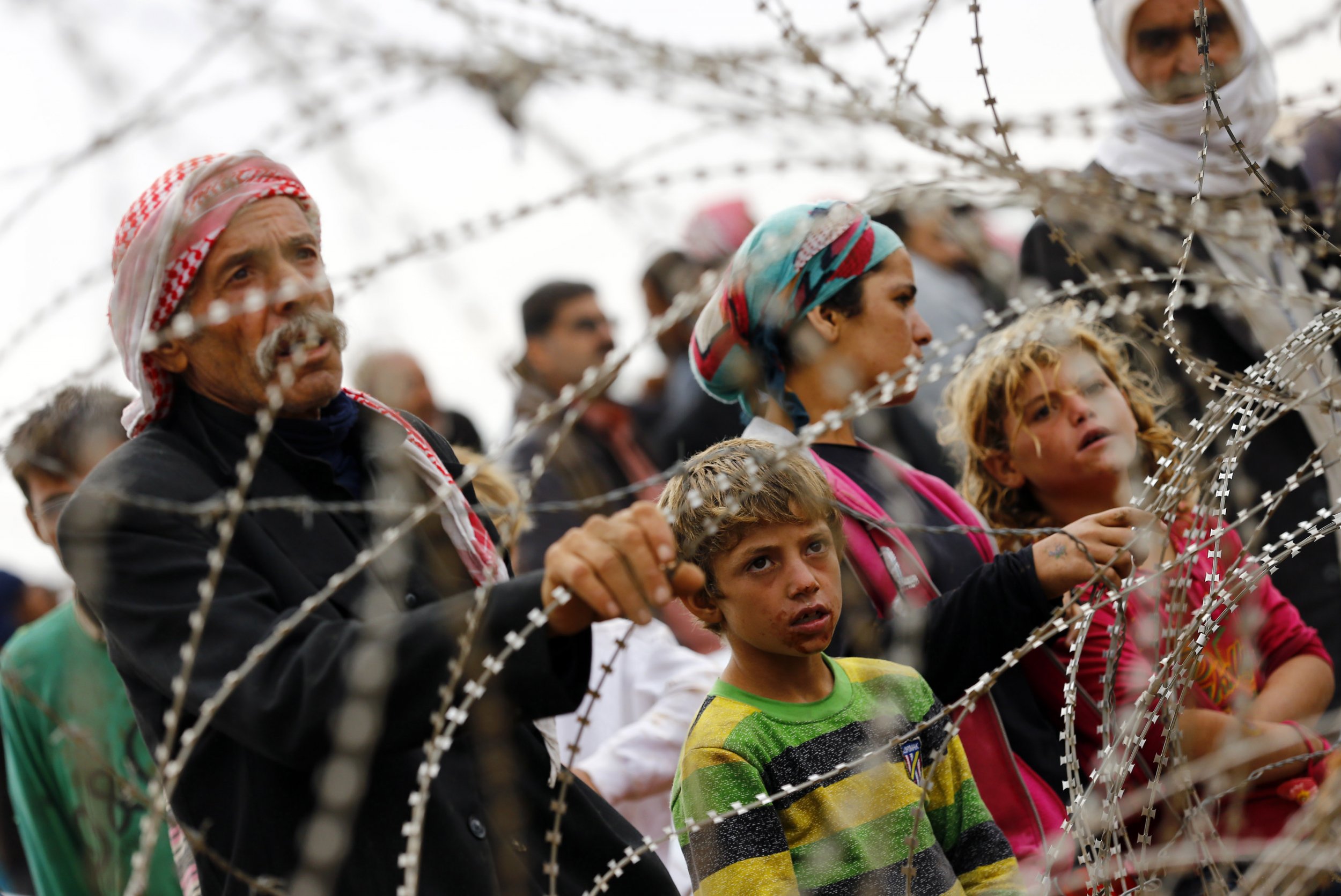 Islamic State insurgents pushed on with their assault on a Syrian border town on Thursday despite coalition air strikes meant to weaken them, sending thousands more Kurdish refugees into Turkey and dragging Ankara deeper into the conflict.
Kurdish militants warned that peace talks with the Turkish state would come to an end if the Islamist insurgents were allowed to carry out a massacre in the predominantly Kurdish town of Kobane, pressuring Ankara to act.
Islamic State fighters have taken control of hundreds of villages around Kobane, beheading civilians in a bid to terrorize villagers into submission, and have advanced to within kilometers of the town on three sides.
U.S. led forces, which have been bombing Islamic State targets elsewhere in Syria since last week, hit a village just south of Kobane on Wednesday and further strikes were heard overnight, Kurdish sources in the town said.
But they seemed to do little to stop the Islamists' advance.
"We left because we realized it was only going to get worse," said Leyla, a 37-year old Syrian arriving at the Yumurtalik border crossing with her six children after waiting 10 days in a field, hoping the clashes would subside.
"We will go back tomorrow if Islamic State leaves. I don't want to be here, I had never even imagined Turkey in my dreams before this," she said.
The Britain-based Syrian Observatory for Human Rights, which monitors Syria's war, said heavy clashes between Islamic State and Kurdish YPG fighters had been continuing on Kobane's eastern and southeastern outskirts for the last 36 hours.
The sound of a large explosion was heard around midnight at the same time as coalition planes were flying overhead, it said.
About 20 explosions were also heard in the areas of the Tishrin dam and town of Manbij roughly 50 km (31 miles) south of Kobane, resulting from missile strikes believed to be carried out by the coalition, the Observatory said.
Idris Nassan, deputy foreign minister in a local Kurdish administration reached by phone in Kobane, said the air strikes were not stopping the Islamic State attacks for now.
"I can't tell you that they are effective. But in the long term they will be effective, I'm sure of it," he said.