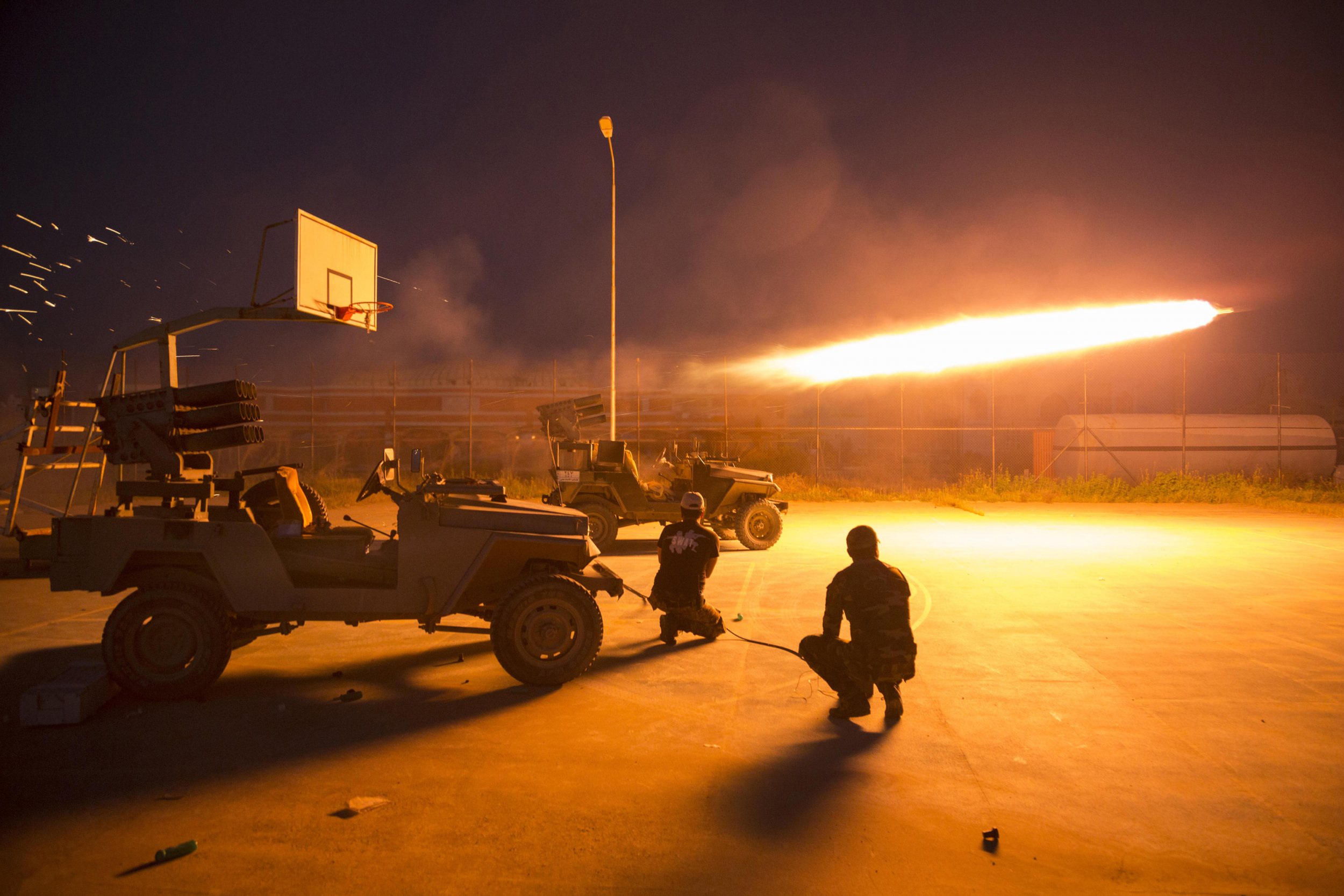 Islamic State militants have set fire to oil wells in the Ajil field east of the city of Tikrit to try to hinder aerial attacks aimed at driving them from the oilfield, a witness and military source said.
Black smoke could be seen rising from oil field since Wednesday afternoon, said the witness, who accompanied Iraqi militia and soldiers as they advanced on Tikrit from the east.
Before the Islamic State took over the field in June it produced 25,000 barrels per day of crude that were shipped to the Kirkuk refinery, as well as 150 million cubic feet of gas per day piped to the government-controlled Kirkuk power station.
An engineer at the site told Reuters last July that Islamic State fighters were pumping lower volumes of oil from Ajil, fearing that their primitive extraction techniques could ignite the gas.
Bombing in August damaged the Ajil field's control room, according to the U.S. Energy Information Administration.
Ajil lies about 35 km (20 miles) northeast of Tikrit. Shi'ite militia fighters from the Iran-backed Badr Organisation and Iraqi soldiers are advancing through the area as part of a coordinated assault on the Islamic State-held Sunni Muslim city.
Soldiers and militia are also advancing along the Tigris river from the north and south of the city, preparing for a joint offensive which is expected in coming days. They are likely to attack first the towns of al-Dour and al-Alam to the south and north of Tikrit.
Their approach has been slowed by roadside bombs, snipers and suicide bomb attacks.
A police source in Salahuddin province, where Tikrit is located, said an eight-vehicle convoy of Islamic State insurgents attacked Iraqi forces at dawn on Thursday in al-Muaibidi area east of Alam.
The source said the army returned fire, killing four militants and burning two of their cars.
An online video published early on Thursday purported to show Islamic State militants in Tikrit andal-Alam, taunting their attackers.
"Here we stand in central Tikrit, that's the mosque of the martyrs behind us... You claimed, as usual that you raided the Sunnis and their homes and have claimed al-Dour, al-Jalam, al-Alam, Tikrit and others. By God, you have lied".