Iraqi Driver Accused of Highway Crash Terror Attack in Germany
A man who deliberately rammed into a number of vehicles on a stretch of Berlin highway got out of his car and shouted "Allahu Akhbar," according to local reports.
Authorities in the German capital are investigating religious extremism as a motive behind the actions of the 30-year-old Iraqi who apparently drove into cars, motorcycles and a scooter driver, local news outlet RBB reported.
After his car was parked, the man got out of his vehicle, put a box on the street and claimed it was a bomb. Police opened the box with a high pressure water jet and it was found to only contain tools, while no traces of explosives were found in his car.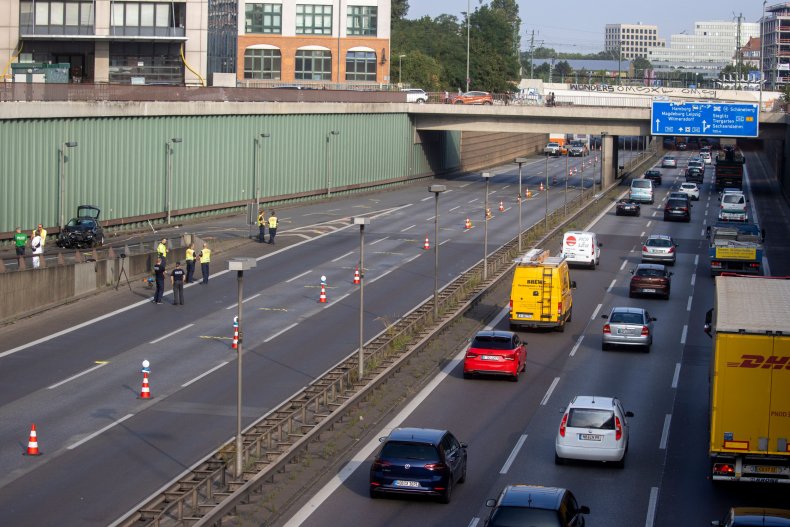 Six people were injured, three of them seriously, in the series of crashes in the Tempelhof area of Berlin on Tuesday night which led to a complete closure of the A100 road, which is one of the capital's main traffic arteries.
The incident closed the motorway in both directions and caused delays of several hours for around 300 people stuck on the highway.
Berlin's attorney general, Martin Steltner, said that that the statements made by the driver, who has been arrested, suggested a religiously motivated act, AFP reported.
This is a developing story and will be updated as more information becomes available.