Al-Mourabitoun Group Claims Responsibility for Mali Attack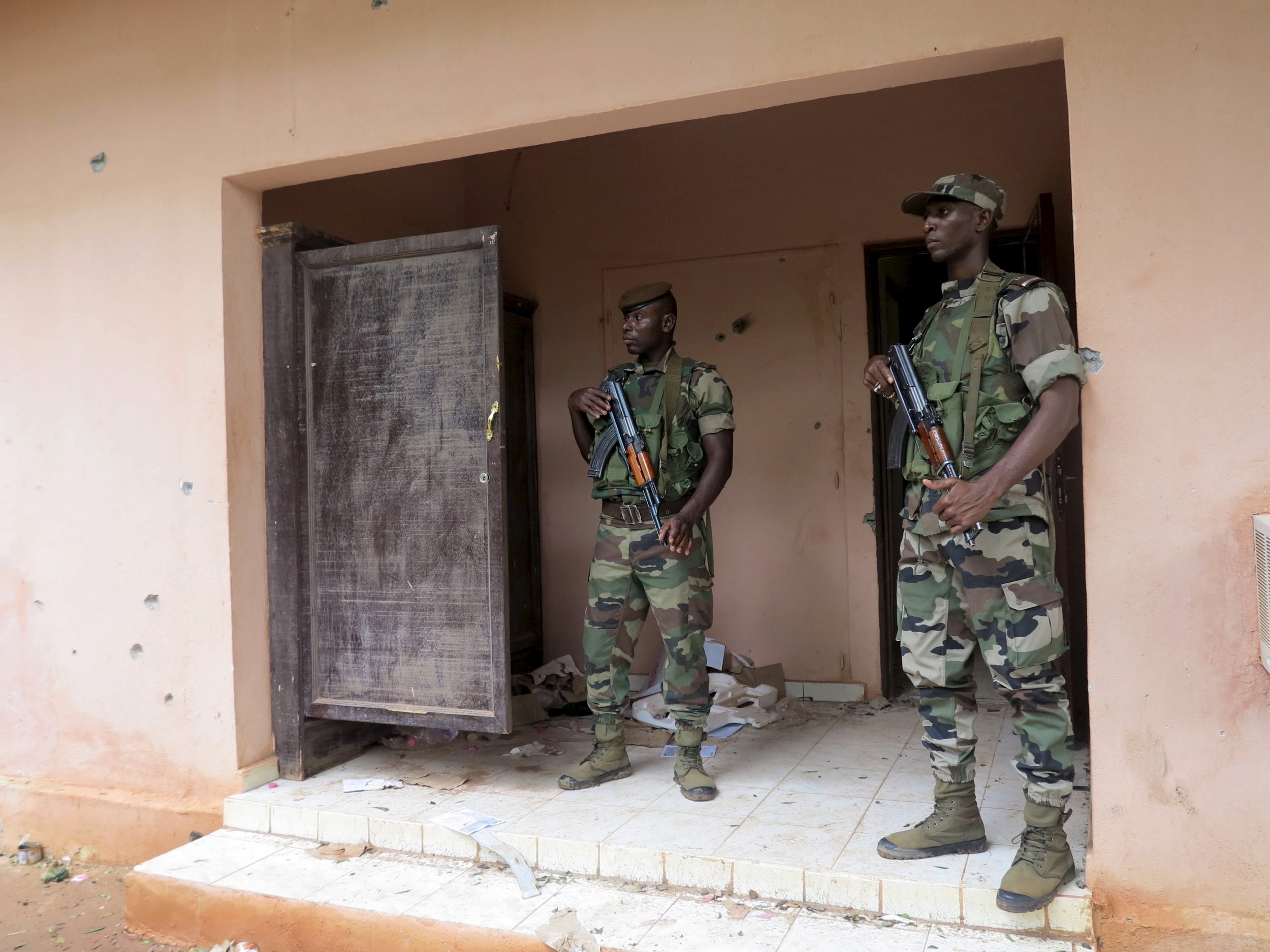 Sahara-based militant group Al-Mourabitoun has claimed responsibility for Friday's attack and siege in a hotel in the Malian capital Bamako.
The African group affiliated with Al-Qaeda posted a message on Twitter saying it was behind the attack on the Radisson Blu hotel, Reuters reports. Neither Newsweek nor Reuters could verify the claim.
The group has been behind several attacks against Western interests in the Sahel region.
Al-Mourabitoun claimed responsibility for a previous hotel siege in central Mali that killed 17 people, Qatari-based television network Al Jazeera said at the time, Reuters reported. The attack ended nearly 24 hours later when security forces stormed the building in the city of Sevare, northeast of the Malian capital.
The Al-Mourabitoun group, which formed in 2013, pledged allegiance to the Islamic State militant group (ISIS) during the same month. It renounced its pledge less than 24 hours later .
The owner of the Bamako hotel, the Brussels-based Rezidor Hotel group, said early on Friday that two gunmen took 140 guests and 30 employees hostage. One senior security source told Reuters that up to 10 militants entered the building, and that they were shouting "Allahu Akbar" ("God is great").