Islamists in Bangladesh: Greek Goddess Statue in Dhaka Removed After Protests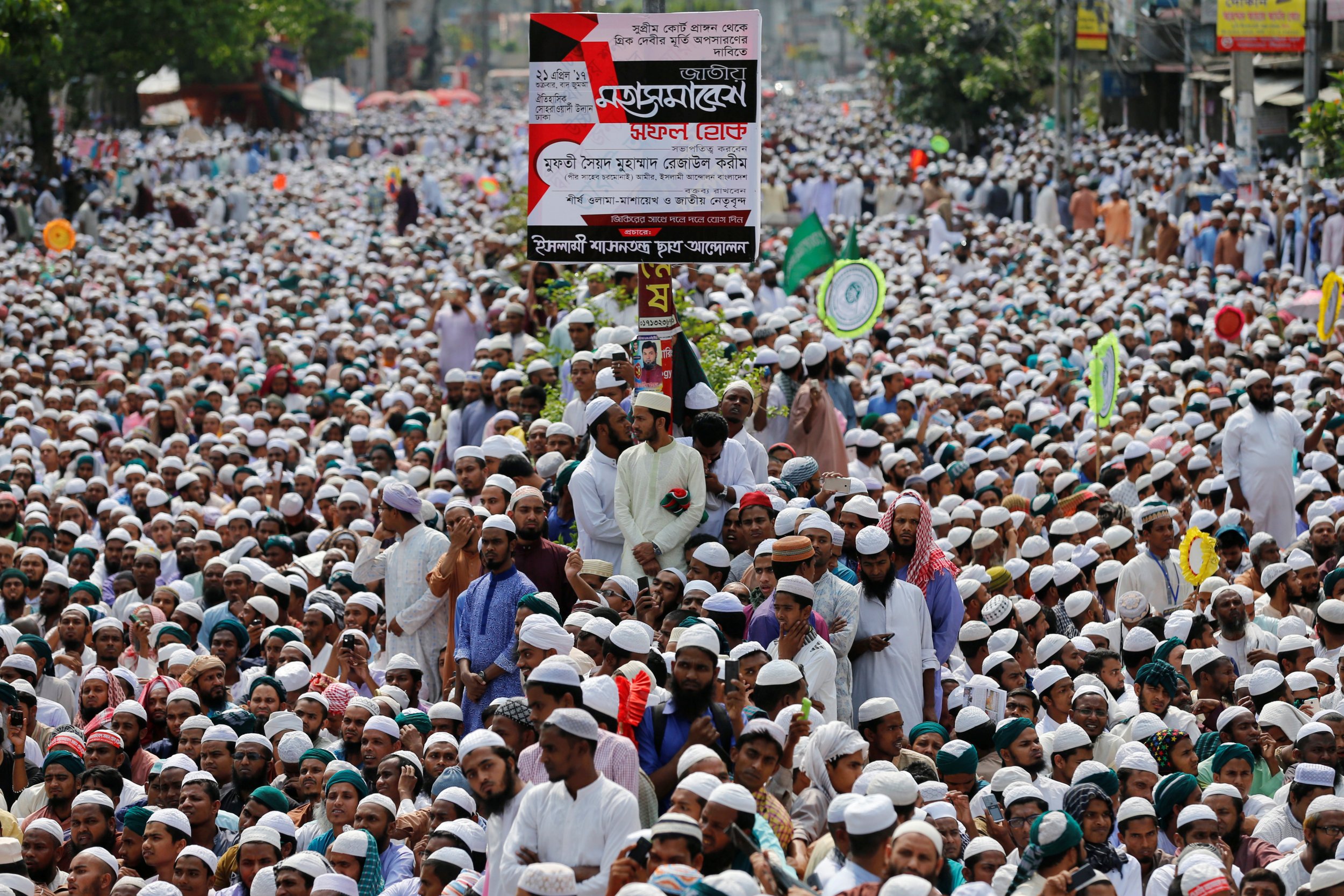 The statue of Themis, the goddess of justice, stands in front of Bangladesh's Supreme Court, holding a pair of scales proudly in one hand, while another clutches a sword. But, just six months after the sari-wearing statue was erected, workers are already taking it down.
Islamists have protested in Dhaka, Bangladesh's capital, claiming the statue hurts the "religious sentiment of Muslims" and that its presence amounts to "idolatry," Pakistan Today reporte d.
Overnight, workers removed the statue using a crane, BBC Bangla said.
Sculptor Mrinal Haque oversaw the uprooting of the statue, calling it " a slap in the face of progressive people in this country." Secular activists protested against the statue's removal, and there was a heavy security presence to try to maintain the peace.
According to The Express Tribune, protesters demanded that the statue of the woman be removed, and instead replaced with a holy Quran, even though Bangladesh has a secular constitution.
The country's prime minister, Sheikh Hasina, head of the secular Awami League party, also criticized the statue, questioning the relevance of a Greek statue in Bangladesh. Critics have suggested that she is trying to win over the more conservative elements of Bangladeshi society with such a move.