Ismael Zambada Garcia Next in Line to Take Over the Sinaloa Drug Cartel After 'El Chapo' Guzmán's Capture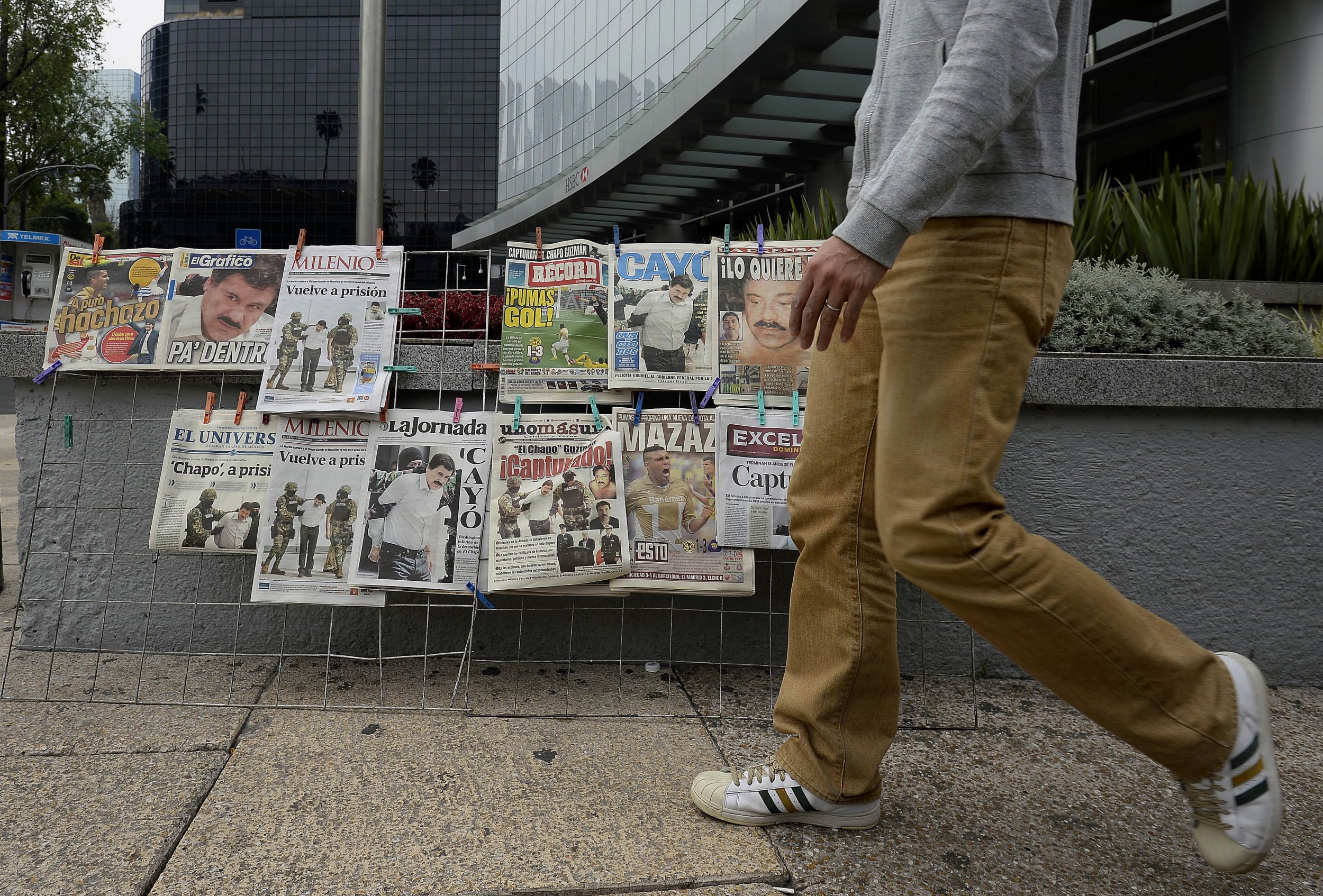 In a rare interview with a Mexican magazine a few years back, the man now tipped to take over Mexico's largest drug cartel portrayed himself as a simple man making a living from agriculture.
The Sinaloa criminal syndicate was given a jolt when its head, Joaquin Guzman Loera, known as El Chapo, was captured on Saturday.
Ismael Zambada Garcia, nicknamed "El Mayo," is viewed by experts as a natural successor.
Like Guzman, Zambada began his drug-smuggling career in the 1990s, working as a coordinator for several organizations. The 66-year-old, who according to the U.S. State Department is 5 foot 9 and 160 pounds, amassed power quickly and formed strong relationships within the drug trade. When Guzman was captured in 1993, security experts say, he handpicked Zambada -- both are from the northwestern state of Sinaloa -- to run his business until he escaped from prison in 2001. Since then, analysts say, the two have been trusted allies.
"El Chapo Guzmán and I are friends, buddies, and we call each other on the phone frequently," Zambada said in an interview with Mexican weekly news magazine Proceso in 2010. Julio Scherer, the interviewer and founder of the magazine, wrote that Zambada offered to call Guzmán to ask if he would be interested in joining them.
Zambada lived in a rustic two-bedroom house, according to Scherer. The kingpin described his love of the hilly terrain Sinaloa is known for, said that he made a living through his work in agriculture and livestock farming and talked about his fear of being captured. Would he ever get caught?
"At any moment or never," said Zambada.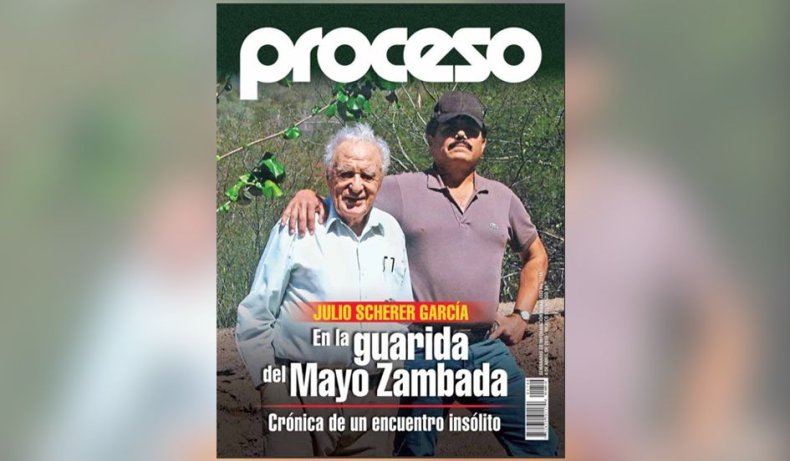 And if he was, would he end his life, Scherer wanted to know.
"I don't know if I would have the courage to kill myself. I like to think that I would, that I would kill myself," Zambada responded.
In the cover photo, Zambada posed with Scherer, towering over the reporter. He slung his arm over Scherer's left shoulder, his belly prominent below an eggplant-colored shirt, his mustache reminiscent of Guzman's.
Zambada is described in multiple indictments as a co-leader of the Sinaloa cartel, and there is a $5 million bounty on his head.
While Zambada remains elusive, his son is not. Vicente Zambada Niebla, who was described as a high-level member of the Sinaloa cartel in a 2008 indictment, was captured in 2009 in Mexico City and extradited to the United States the following year on federal narcotics trafficking conspiracy charges. When the Attorney General presented Zambada Niebla, now 38, to the press, the young man wore a striped button-up shirt and a well-fitted dark corduroy jacket.
Zambada Niebla had been indicted along with his father and Guzman. According to the Department of Justice, the Sinaloa cartel, under the leadership of both kingpins, had distributed $47.5 million worth of cocaine between August 2001 and June 2002. In total, the three co-defendants had transported approximately 12,500 kilograms of cocaine from Colombia into the United States.
Frequently described by scholars as disciplined, pyramidal and bureaucratic, the Sinaloa cartel receives anywhere from 25 to 60 percent of the drug profits in the U.S., which a 2005 D.E.A. study determined generated $22 billion per year for methamphetamine, heroin, cocaine and marijuana. It maintains presence in 54 countries, according to Edgardo Buscaglia, an organized crime analyst and law professor at Columbia University.
Several drug operators directly under Zambada have been caught in recent weeks in what appeared to be a hunt for the kingpin. But the operation had an unexpected target.
On Saturday, the sun had barely risen in the Mexican resort town of Mazatlán, in Sinaloa, when a group of navy officers stormed the Miramar condo building in front of the boardwalk and apprehended Guzmán.
A 13-year-long manhunt which began when Guzmán escaped from prison had come to an end without a shot fired. Rumors of his whereabouts – from Europe to Argentina, Honduras to southern Mexico – had fed the growing myth of his elusiveness, turning him into a kind of Latin American Harry Houdini.
But despite the initial euphoria – the U.S. Department of Justice called it a "landmark achievement" – neither the Sinaloa cartel nor the drug trade will be significantly altered. Guzman, who in 2009 garnered a spot in the Forbes list of billionaires, appeared to have handed Zambada the reins months ago, drug scholars say.
"The Sinaloa cartel is very structured, with a clearly defined succession line," said Jorge Chabat, a drug and security expert at CIDE, a Mexico City research university. "The fall of its leader won't affect its operations. It will be business as usual."