Israel Plans for Billion-Dollar Artificial Island Off Gaza's Coast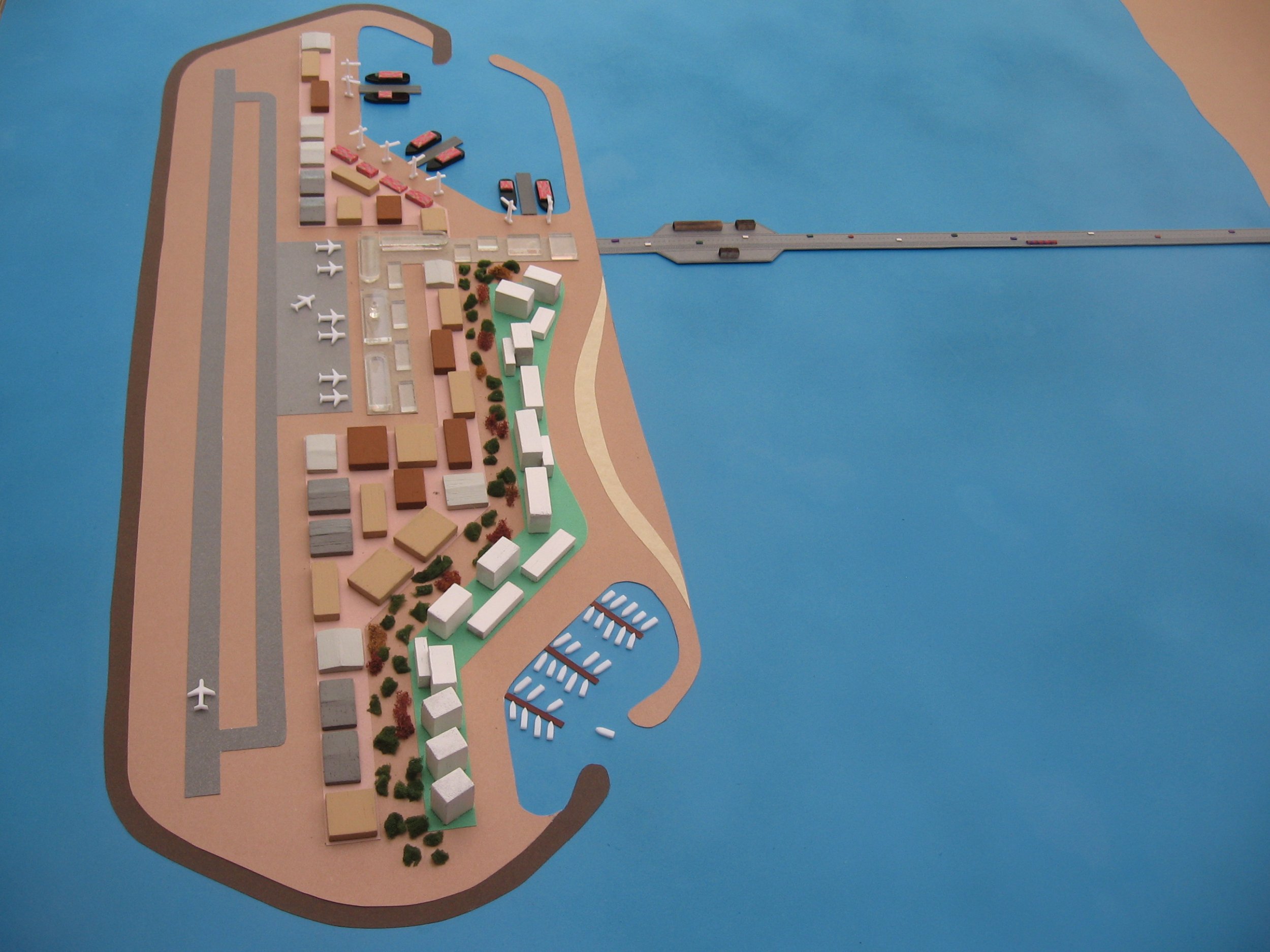 Israel is advancing a plan to build a billion-dollar artificial island off the coast of Gaza to connect the coastal enclave to the rest of the world, the country's Intelligence and Transport Minister said on Monday.
Yisrael Katz said that the project would cost some $5 billion and would see a five kilometer bridge stretching from the enclave and into Israeli waters.
The island would have a seaport and an airport. Gaza's current seaport is too small to accept container ships and Israel destroyed the territory's only airport, Yasser Arafat International Airport, in 2000 when it bombed the radar station and control tower.
"I do not think it is right to lock up two million people without any connection to the world," he said. "Israel has no interest to make life harder for the population there. But because of security concerns we can't build an airport or seaport in Gaza."
Last month, in a speech in New York, Katz said that the island plan is referred to as "Separation Island" and that it would "provide Gaza with a controlled economic and humanitarian gateway to the world, without risking Israel's security."
He added, in a transcript of his speech provided to Newsweek: "This program could go a long way towards relieving the pressure on the nearly two million Palestinian inhabitants of the pressure cooker known as the Gaza strip, while also further disengaging it from Israel."
If the project is to be realized, the billions of dollars required would come from international state sponsors and donors, with Israel not paying for the island in any way. Israeli authorities would permit international actors to enter the country's waters to help construct the project.
Still, officials are considering how to ensure the country's security at the port and airport due to fears of Palestinian militant group Hamas receiving illicit arms and funds. Hamas uses an extensive network of tunnels stretching into both Egypt and Israel, which has allowed the group to receive missiles used to fire into Israeli territory.
Israel and Palestinian militant groups have fought three wars since 2008, with the ongoing conflict showing no sign of abating. Reports have emerged that Israel is constructing a deep, underground wall that will prevent Hamas from digging tunnels into Israeli territory for smuggling and cross-border attacks.