Israel Resumes Strikes on Gaza After Hamas Rejects Cease-fire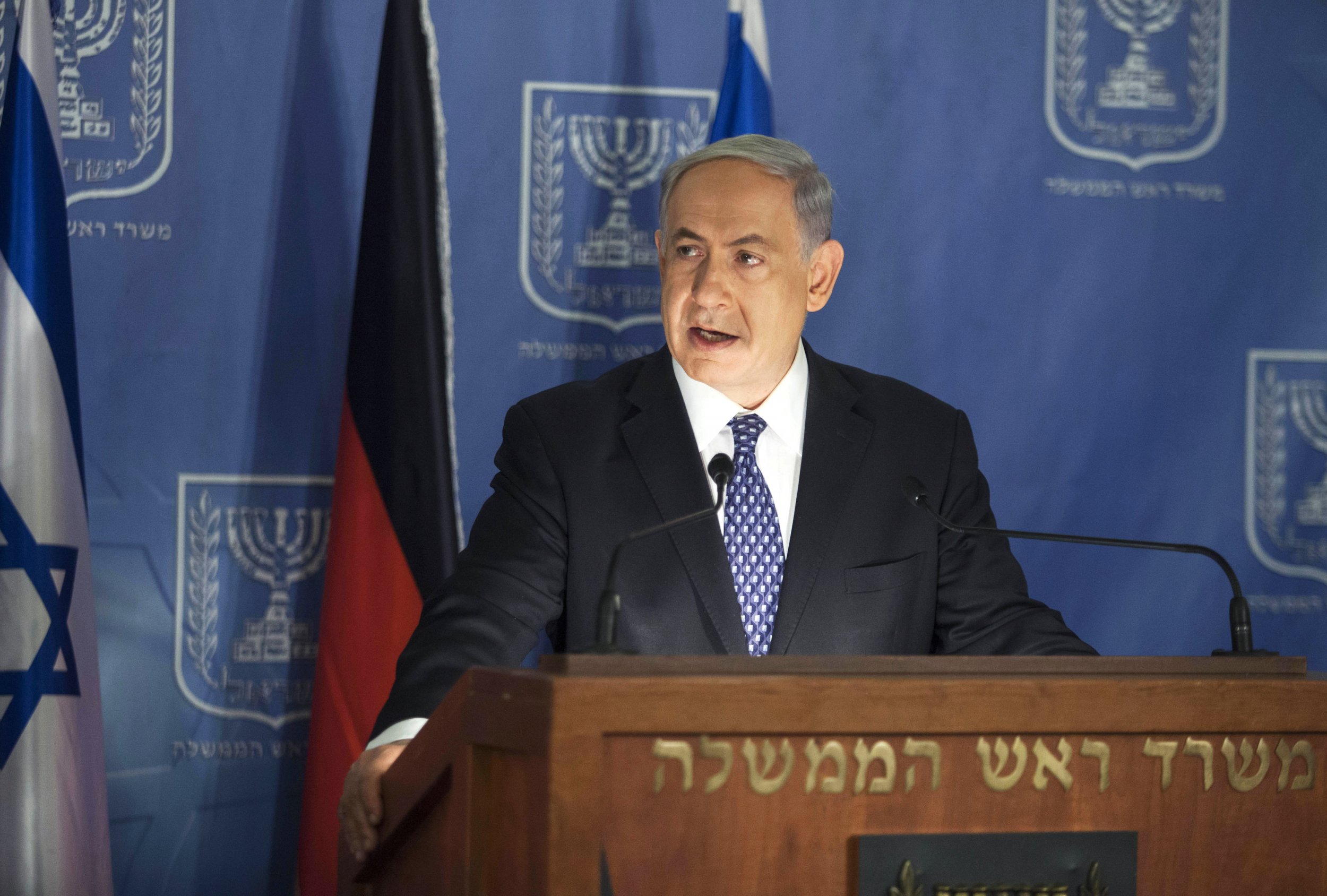 A cease-fire between Israel and Hamas has failed a mere six hours after Hamas rejected the terms as a "surrender," and continued to fire rockets. Israeli Prime Minister Benjamin Netanyahu had accepted the Egypt-brokered cease-fire but with no let-up from Hamas, Israeli Defense Forces resumed their attacks on Gaza.
Earlier today in a news conference following a meeting with German foreign minister Frank-Walter Steinmeier, Netanyahu said he hoped the cease-fire would encourage a Palestinian scaling back of weapons, but warned that Israel would have grounds to continue fighting if the other side did not agree to it as well. That prediction has now come true, and the Israeli forces are intensifying their efforts.
"We agreed to the Egyptian proposal in order to give the opportunity to deal with demilitarization of the strip from missiles, rockets and tunnels through diplomatic means," Netanyahu was quoted as saying by The New York Times. "But if Hamas does not accept the cease-fire proposal, as it looks now, Israel will have all the international legitimacy in order to achieve the desired quiet."
Israel's Haaretz newspaper reports that Israel's foreign minister Avigdor Lieberman told reporters that Operation Protective Edge must ultimately end with the IDF "controlling all of the Gaza Strip," adding that "Israel must go all the way."
The cease-fire was planned to begin at 9 a.m., but Israeli officials said at least 22 rockets had been fired into the country within three hours of the start time. Within six hours, IDF said it counted 50 rockets, according to the BBC. At 3 p.m., six hours after Israel agreed to halt Operation Protective Edge, Israeli Air Force aircraft began targeting sites in Gaza once again, according to The Jerusalem Post.
The conflict has claimed at least 192 Palestinian lives and zero Israeli lives. The terms of the cease-fire included both sides meeting in Cairo for high-level discussions, but Hamas continues to seek concessions like prisoner release and a lifting of economic restrictions.
In Israel, the reaction among government officials to the cease-fire was mixed. The New York Times reports that several politicians, including Lieberman and economy minister Naftali Bennett, voted against the cease-fire, saying that not enough damage had been done to Hamas infrastructure and weapons holdings. Others saw the cease-fire as a win-win situation — if agreed to, the cease-fire would bring quiet. If not, it would give Israel grounds to continue its assault.
United State Secretary of State John Kerry condemned Hamas for torching Israel's "goodwill effort" by firing rockets into a country that had agreed to a cease-fire.
"I cannot condemn strongly enough the actions of Hamas in so brazenly firing rockets in multiple numbers in the face of a goodwill effort to offer a ceasefire, in which Egypt and Israel worked together, that the international community strongly supports," Kerry said, speaking with reporters in Vienna on Tuesday morning.