Israel Allows Harsh Interrogations of Jewish Militant Suspects, Formerly Reserved for Palestinians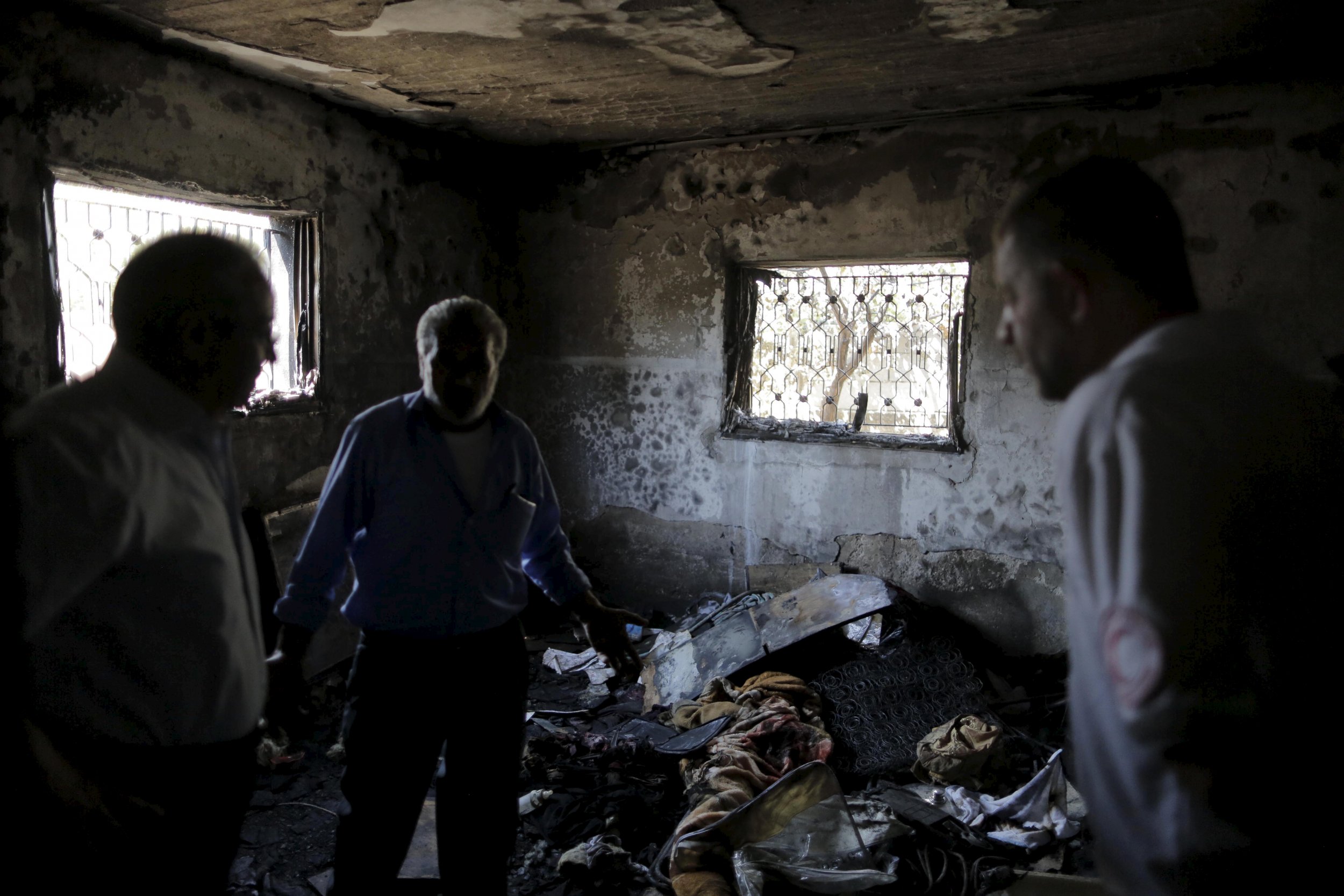 JERUSALEM (Reuters) - Israel will allow harsher interrogations of suspected Jewish militants, with methods once reserved for Palestinian detainees, after a deadly West Bank attack blamed on ultra-nationalists, a minister said on Monday.
The announcement came a day after the government said it would start detaining citizens suspected of political violence against Palestinians without trial, another practice previously used only on Palestinian suspects.
Prime Minister Benjamin Netanyahu's security cabinet came under growing pressure to crack down on violent far-right Jewish groups after arsonists killed a Palestinian toddler and severely injured his parents and brother on Friday.
Interior Security Minister Gilad Erdan said the security cabinet that approved the detention measures on Sunday had also authorized stronger interrogations.
"What the security cabinet told the security services yesterday was that any method is kosher," Erdan said on Israel Radio.
"An interrogation method like 'tiltul', or anything that is done when it comes to Palestinian terrorists - the same thing should be done when it comes to a Jewish terrorist," he added, referring to a Hebrew term for violently shaking a suspect.
The first arrest of a man suspected of involvement in nationalist criminal activity was made on Monday, a police spokeswoman said. He will face a remand hearing on Tuesday.
The spokeswoman declined to say whether Meir Ettinger, a grandson of the late U.S.-born rabbi Meir Kahane who advocated expelling Arabs from Israel and the Palestinian territories, was involved in Friday's arson attack.
SUPREME COURT CURB
Violently shaking suspects was one of several methods used by the domestic intelligence agency Shin Bet against Palestinian militants that Israel's Supreme Court curbed in 1999.
But security experts have said the ruling left it an option in select cases where interrogators prove to superiors an urgent need to glean information that may foil imminent attacks.
The Shin Bet could not immediately be reached for comment.
Itamar Ben-Gvir, a lawyer who has represented far-right Israelis accused of political violence, said Erdan's "tiltul" remarks were scandalous, adding that he might mount a new Supreme Court challenge.
"The government is acting like an elephant in a china shop," Ben-Gvir said. "After they've spared arch-terrorists this method, they want to try it out against Jewish youths."
No one has been arrested for Friday's arson attack, which Erdan said appeared to be the work of Jews. Ultra-nationalists have mounted sporadic vandalism against the property of Arabs, Christians, peace activists and the Israeli army.
In a separate interview on Army Radio, Erdan said the state might require suspects to wear electronic ankle-bracelets to track their movements.