Israeli Ambassador: We Will 'Absolutely' Work With Arab Countries Against Iran, Claims Other Countries Don't Finance Terrorism
Israel's Ambassador to the United Nations Danny Danon said that his country is "absolutely" prepared to work with Arab leaders in the Middle East to counter the Iranians, claiming that other countries, besides Iran, don't fund terrorism.
Fox News foreign affairs correspondent Benjamin Hall interviewed Danon on Tuesday, highlighting top U.S. officials meeting with Arab leaders in recent days as well as the Israelis. "Will Israel take part in any kind of coalition and work alongside, perhaps, Arab countries?" the journalist asked.
"Absolutely," the diplomat responded. "We will cooperate with everybody against the aggression coming from Iran. It is a threat to Israel. It is a threat to the stability of the Middle East," he continued, arguing that the Iranians are "trying to export their radical ideas."
"You have other bad leaders in the world, but they don't finance terrorism. They're not involved in terrorism," he insisted. To justify his point, he cited an attack allegedly carried out by forces linked to Iran that targeted the Jewish community in Buenos Aires, Argentina 25 years ago.
Israel does not have official diplomatic ties with the majority of Arab League nations. Hall specifically mentioned the leaders of Saudi Arabia and the United Arab Emirates (UAE) in his question to Danon. Both Gulf nations continue to publicly support the Arab League's stance against Israel in support of the Palestinians. But there has been increasing talk and reports of cooperation between the two wealthy Arab nations and Israel, as they all see Iran as their biggest regional threat.
Israeli Prime Minister Benjamin Netanyahu said in February that he was attending "an open meeting with representatives of leading Arab countries, that are sitting down together with Israel in order to advance the common interest of war with Iran" during an international conference in Poland. Saudi Arabia's Crown Prince Mohammed bin Salman also said in April of last year that the Israelis "have the right to have their own land," signaling a warmer tone from the leading Arab power in the region.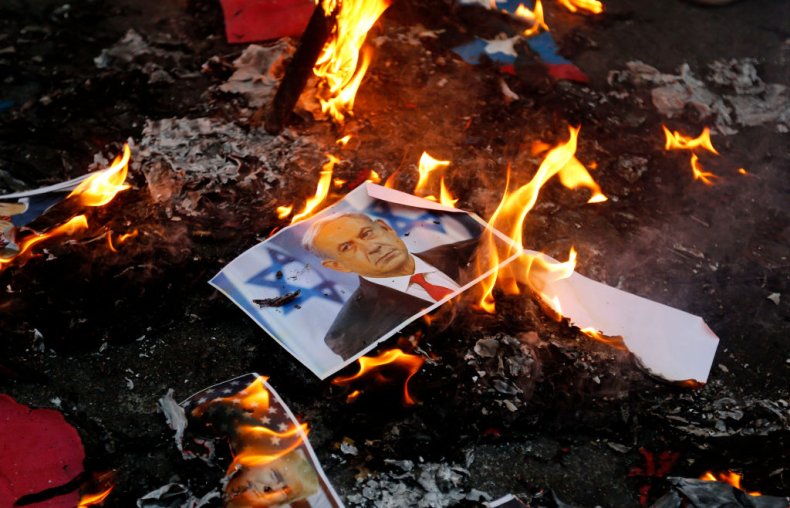 But Danon's assessment that other countries are not funding terrorism or attempting to export their radical ideology does not square with the views of some expert analyses. The Financial Action Task Force (FATF) – an intergovernmental body based in Paris – had strong criticism for Saudi Arabia in a report published last September. It argued that the kingdom was not taking adequate steps to counter foreign terrorism financing.
There is also some evidence that members of the Saudi royal family helped fund Al Qaeda prior to the September 11, 2001 terrorist attacks, which were carried out by the extremist group. While the majority of the 9/11 hijackers were Saudi citizens, the kingdom has consistently denied any involvement with the attack.