Israel and Jordan Reveal $800 Million Joint Canal Project to Save Dead Sea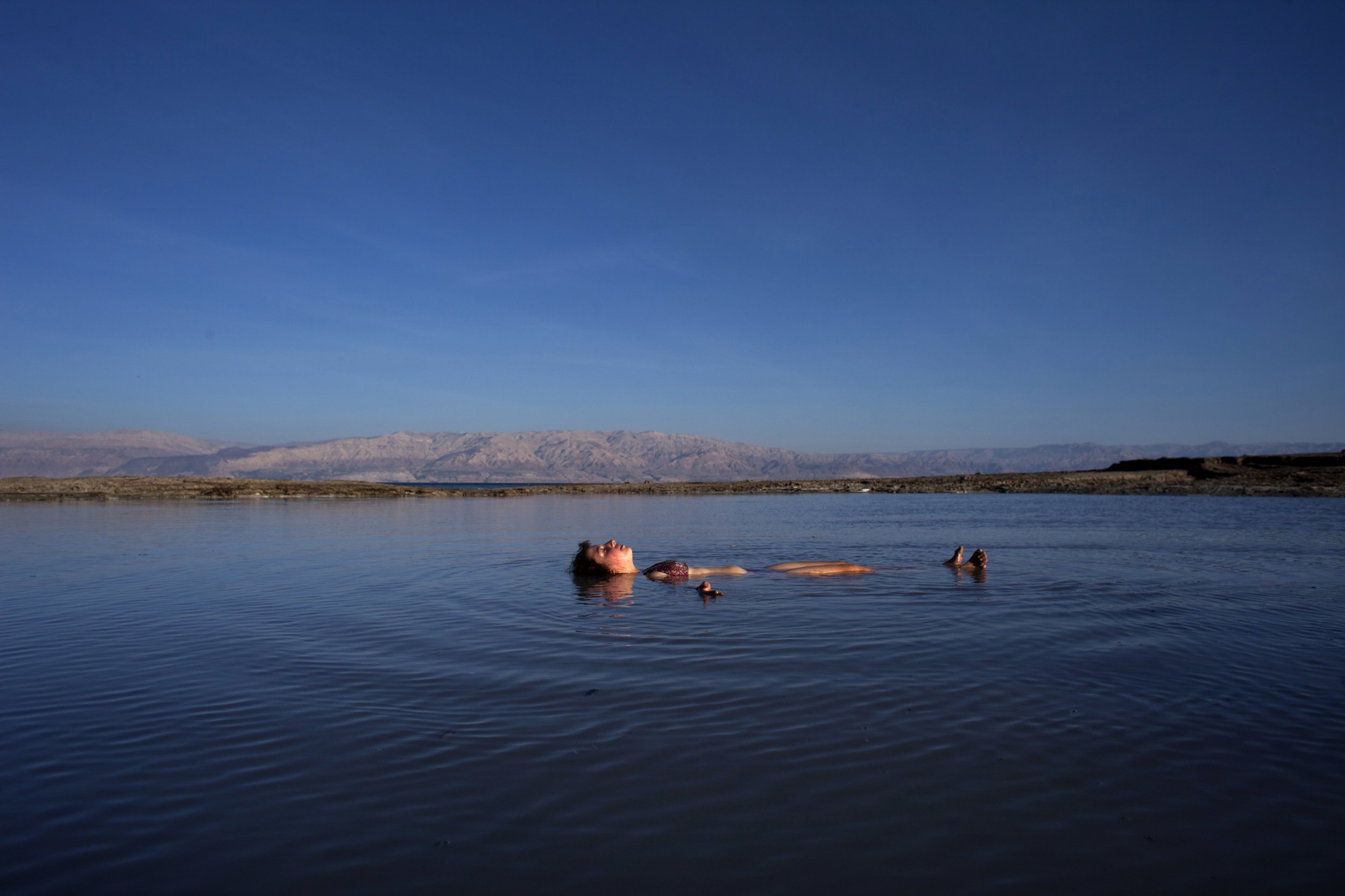 Israel and Jordan unveiled a joint plan on Monday to build a canal from the Red Sea to the Dead Sea, with the aim of delivering drinking water to Israelis, Jordanians and Palestinians and helping to replenish the famous salt lake.
The project, agreed in February, will take up to five years to complete and will pump up to 100 million cubic meters of seawater every year from the Red Sea, which sits between Africa and Asia, to the Dead Sea in the Jordan Rift Valley. Also, an additional 30-50 million cubic meters of drinking water will be reserved for the Israeli city of Eilat and other southern Israeli communities per annum, and 30 million cubic meters for southern Jordanian regions.
A desalination plant in the Jordanian city of Aqaba will produce the drinking water. The entire project will be part-funded by the World Bank and the U.S. The Israeli daily newspaper Haaretz reported in February that the Palestinians would have the option to buy an extra 30 million cubic meters of water from Israel.
Israeli Interior Minister and former Water Minister Silvan Shalom and Jordanian Water Minister Hazim Nasser announced the $800 million tender for the project's construction on Monday, ahead of its formal publication on Tuesday. Both countries are now searching for a company to build the canal, previously estimated to cost $900 million, and run it for 25 years.
"Today we took an additional historic step to save the Dead Sea," said Shalom in Jordan on Monday, according to The Times of Israel. "The joint international tender to be published tomorrow is proof of the cooperation between Israel and Jordan, and a response to those who cast doubt on whether the canal project would ever go ahead. This is an exceptional environmental and diplomatic achievement that testifies more than anything to the fertile cooperation between the [two] countries."
In 1994, Jordan's King Hussein and Israeli Prime Minister Yitzhak Rabin signed a peace treaty that concluded 46 years of war. Jordan, alongside Egypt, is one of the few Arab states to build close relations with Israel, cooperating on security and economic issues.
The Dead Sea is the lowest point on Earth, sitting at 427 meters below sea level. It has been losing more than one meter of water a year and hundreds of new sinkholes are appearing on land where the water has receded, damaging infrastructure and preventing new building.
The lake is popular with tourists who go there to float easily in its waters, due to the high salt content, and rub the seashore's mineral-rich mud into their skin.